MBA Students Brew Recommendations for Local Coffee Roaster
UNO MBA students teamed with Clout Coffee to gain real life experience by providing solutions to challenges the business faces.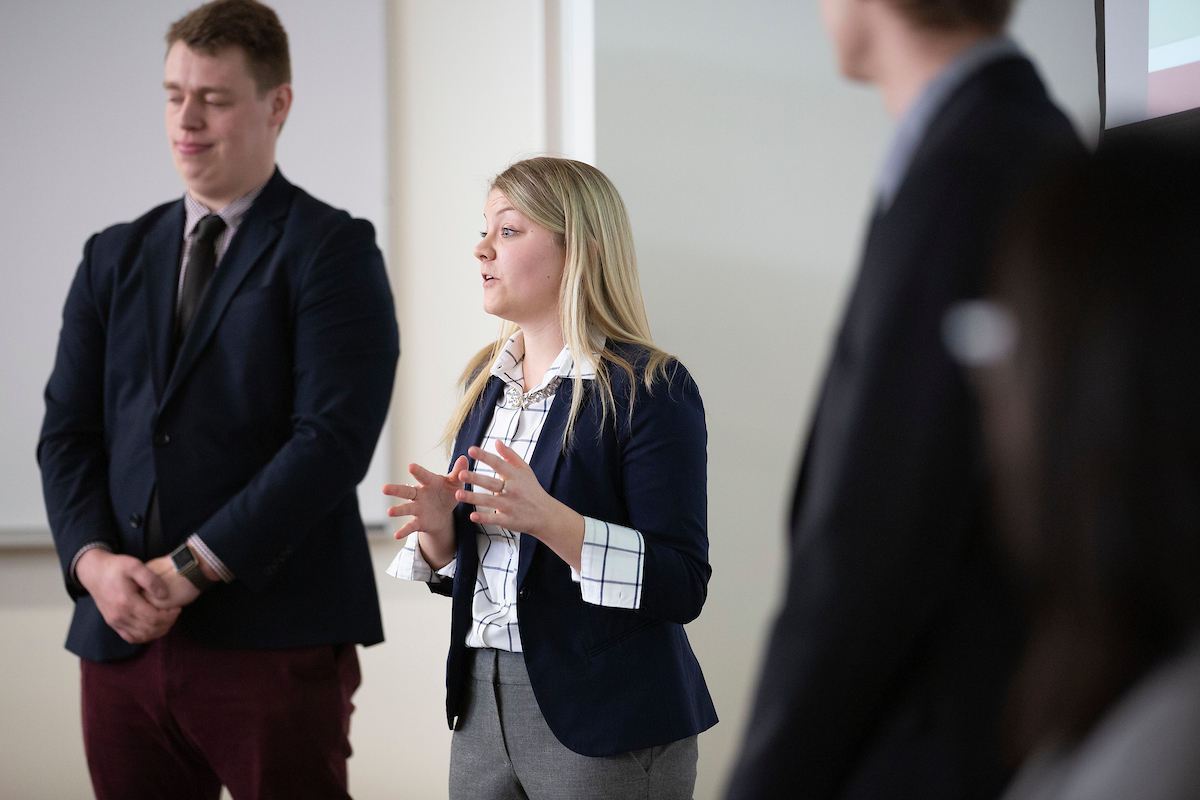 University of Nebraska at Omaha MBA Students teamed with Clout Coffee for their capstone course project. Gaining real life consulting experience, the students were provided challenges their client was experiencing and asked to provide solutions.
By applying business concepts they learned during their time in the program the teams provide their clients with working solutions that can be implemented immediately. For Clout, primary and secondary analyses, as well as market/industry research, was required in order to come up with useful recommendations. The students enjoyed working with their client and are very excited to watch Clout Coffee continue to establish themselves in the industry and particularly in the Omaha market.
About Clout Coffee: Clout Coffee was founded in May 2018 in Omaha, Nebraska by Carole Sprunk. Clout sells bourbon-barrel roasted coffee in multiple different roasts. Products can be found in some metro area HyVee's and Spirit World. Clout offers its products online through its website and on Amazon. Every bean comes from a barrel, and every barrel tells a story.