Delano Saporu, CBA Alum, Brings Wall Street to Main Street Through Entrepreneurship
Saporu is the founder of New Street Advisors Group, with a mission of making quality financial advising and literacy accessible for everyone.
published: 2020/04/03
contact: Rachael Smith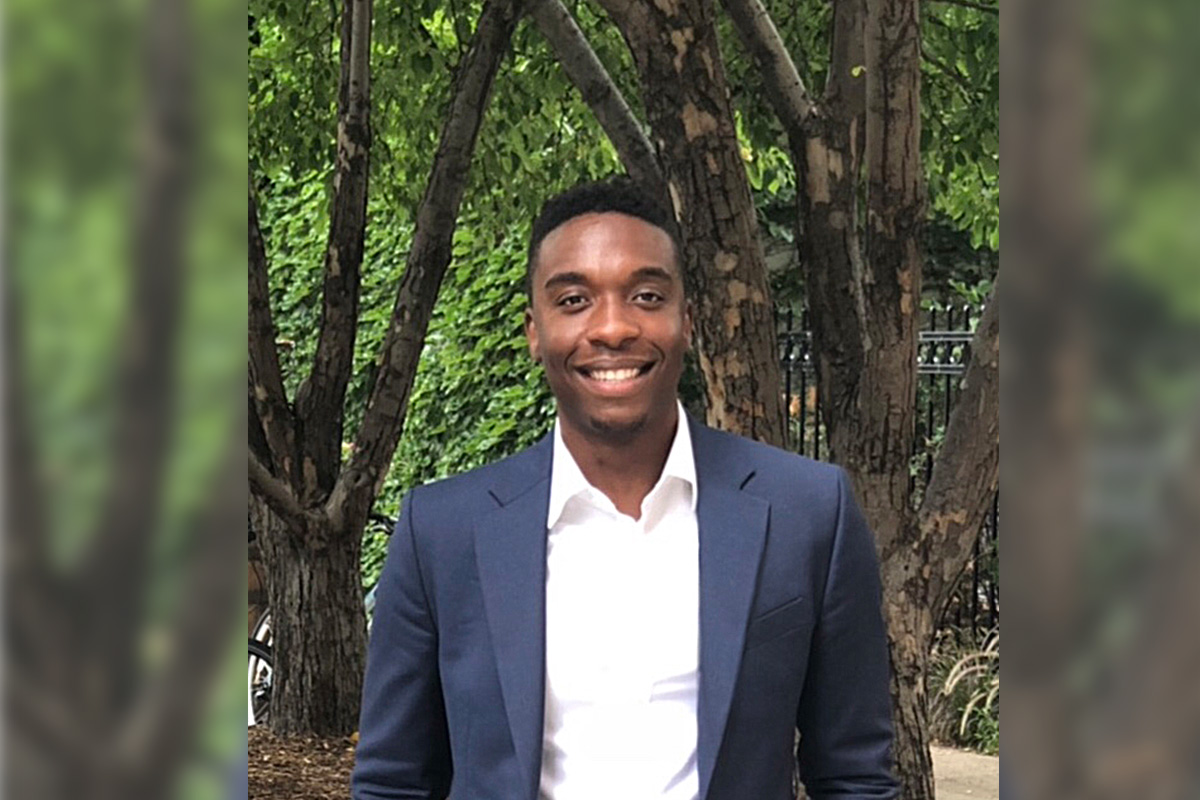 For Delano Saporu, every day is an opportunity to excel. This positive outlook has benefited the 2012 CBA alumni in college, entrepreneurship, and everything in between.
Saporu earned his BSBA in finance, banking, and portfolio management from UNO CBA in 2012. He went on to earn his MBA from the University of Chicago Booth in 2018, garnering nearly a decade of experience working in finance during and after his studies.
His passion for hands-on learning started at UNO, where Saporu mentions classes with Lecturer Laura Beal as sparking his inquisitive nature. His professors and peers helped him to explore his interest in finance, and his love for the field solidified after taking advantage of UNO CBA's many career prep resources.
"I started to really dive into what different aspects of a finance career meant for me with the help of the Career Center," said Saporu. "I attended a career fair and talked to multiple companies. It helped frame what it meant to be a professional."
His time at CBA helped him develop what he calls "a laser like focus on professionalism and achieving [his] goals." This commitment is now more evident than ever with the founding of his business, New Street Advisors Group, an investment advisory firm started in 2019.
Emerging from his passion for finance and investing, Saporu was inspired to start his business after realizing people in his network needed financial advice, but didn't know where to find help.
"New Street Advisors Group was born to bring Wall Street to Main Street," said Saporu. "Everyone deserves solid financial advice, no matter age, background, or liquidity to invest."
This belief also motivates Saporu to provide free financial literacy resources. Leveraging digital marketing tactics, he shares financial tips on social media and hosts a financial literacy podcast. He also welcomes speaking opportunities, which not only help his audience, but allow him to develop even better skills as a financial advisor.
Ultimately, it's a combination of his love of finance, entrepreneurial savvy, and drive to help others that has already propelled Saporu's business to success. In New Street's first four months, Saporu is already helping more than 70 clients across the nation to invest and develop solid financial plans.
"The highlight for me is working for the best clients in the world," said Saporu. "I have met and been able to serve some of the most awesome business owners, corporate professionals, and creatives."
And staying true to his role as an advisor, Saporu has some great tips for students with similar entrepreneurial dreams:
"Take your own path. You may see your classmates doing one thing, but you should really take time to explore all different concepts. Immerse yourself in subjects of finance that interest you. Be confident in your abilities and skills garnered at UNO. Help one another. Learn from mentors, but don't take their guidance as law. You are you for a reason." Sound advice.
You can keep up with Delano and his business on Instagram, LinkedIn, and Twitter, or listen to the weekly "Your Money. Your Life." podcast on Apple and Spotify. Learn more about his business at www.newstreetadvisorsgroup.com.