2020 Economics Student and Alumni Awards
CBA is excited to present current and former students with these well-deserved awards.
Dr. Yang accepts the UNO Economics Alumni Award and describes the impact of her UNO experience on her career.
---
Sam McDermott Wins the Barbra Miller Senior Scholarship!
Sam tells us why he loves economics...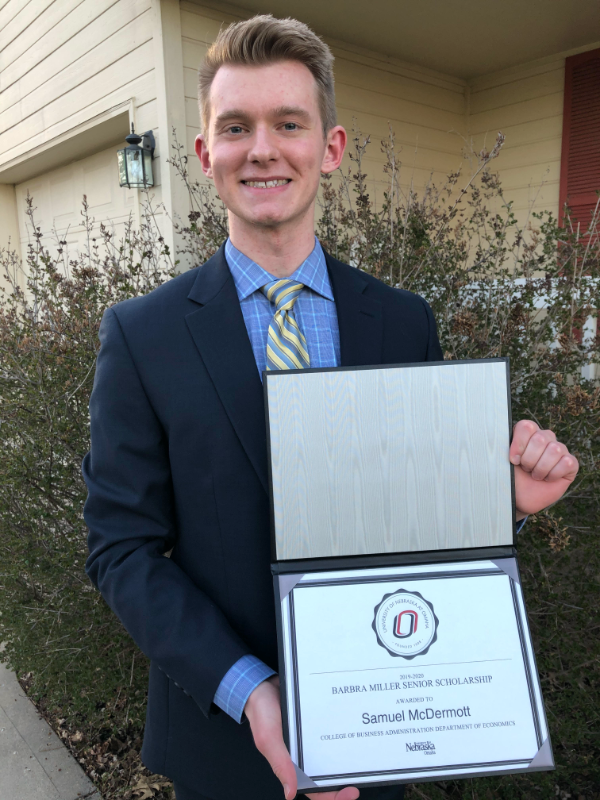 "As an economics major, I have been able to develop my problem-solving and critical-thinking skills. While at UNO, I have discovered that my favorite area of economics is international trade."
---
Haylee Faltin Wins the Barbra Miller Junior Scholarship!
Haylee tells us why she loves economics...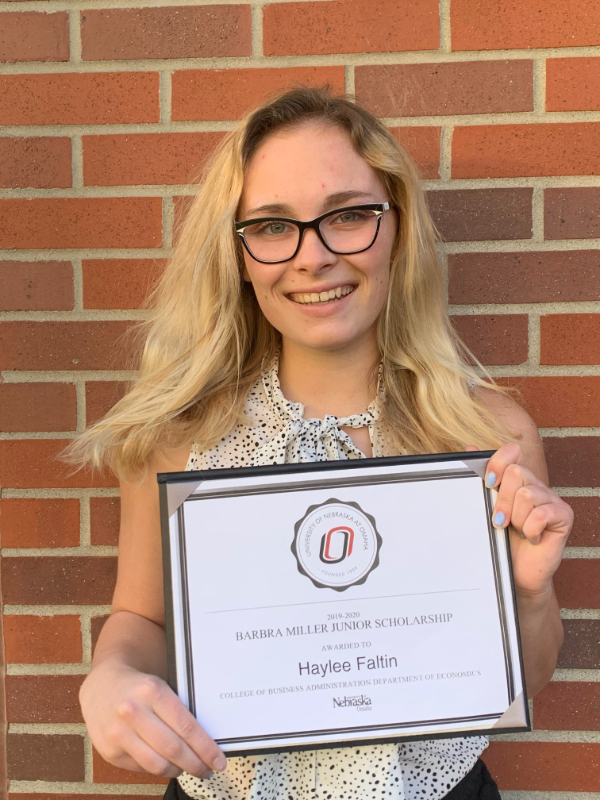 "I was immediately hooked with economics because of how it connected the globe and the challenge it presented me...I was able to see connections I never knew existed. It was easy to fall in love before my first class was finished... To put it simply, I love economics because I can see the cause and effect, but it also challenges me and forces me to grow."
---
Megan Henderson Wins the James Horejs Scholarship!
Megan tells us why she loves economics...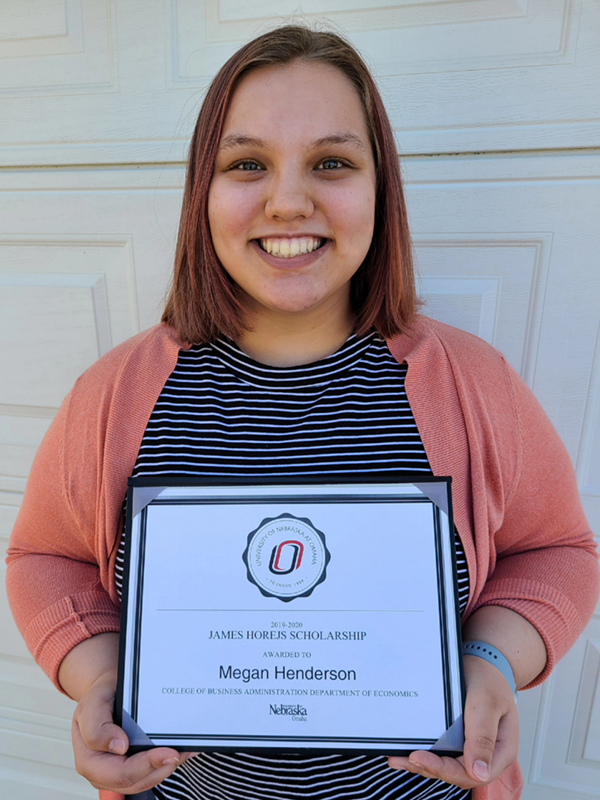 "I love economics because it challenges me to think with a new mindset that helps me understand the world better."
---
Christian Hanus Wins the
Bun Song Lee Scholarship!
Christian tells us why he loves economics...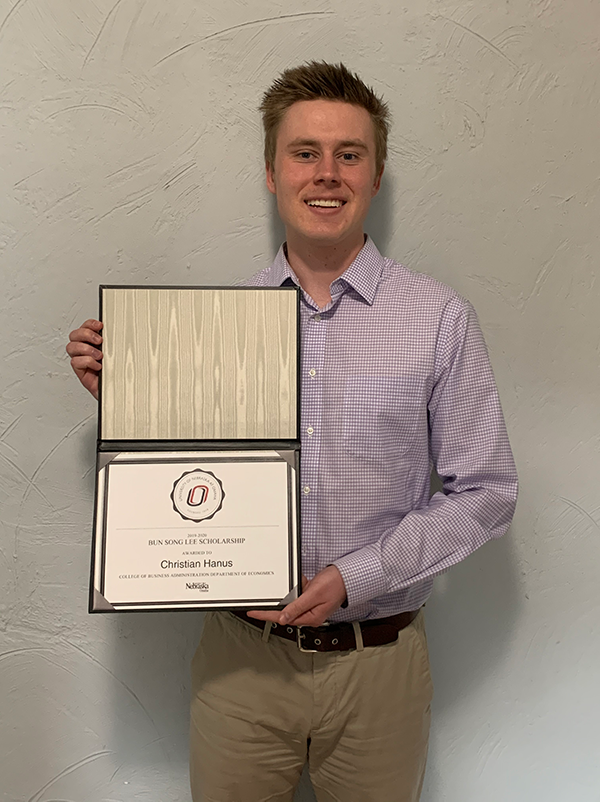 "Economics is a subject that I've grown to really enjoy throughout my time at UNO... It's interesting to be able to look at a decision that a company or government makes and think about why they made that decision. It also leads me to want to learn more when they make a decision that doesn't seem to be the obvious one."
---
Duyen Truong Wins the H&K King Scholarship!
Duyen tells us why she loves economics...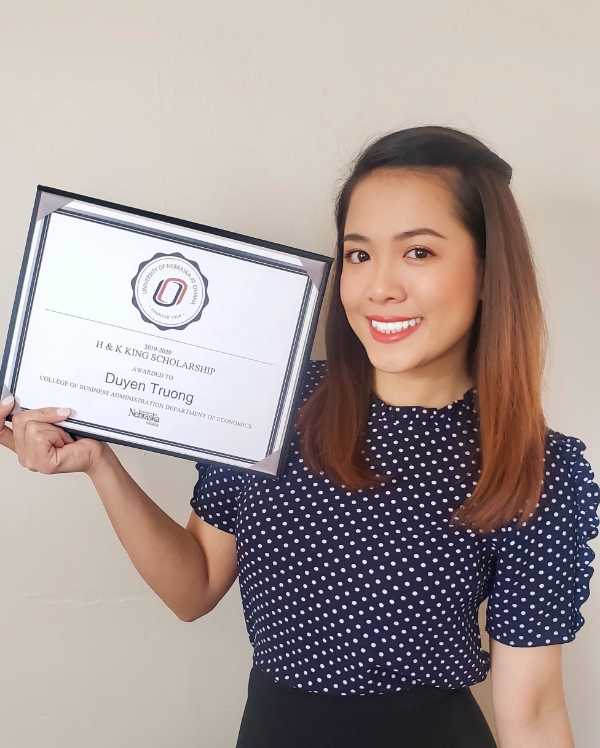 "Studying Economics in the United States brings me a great opportunity to experience and explore completely different aspects of this field... Economics is challenging, yet improves my skills and knowledge. The challenge actually makes things more interesting. Not only economics can be applied for countries, big corporations and businesses, but economics is also valuable for decision making in everyday life."
---
Haimiti Aerfate Wins the Outstanding Graduate Award!
Aerfate tells us why he loves economics...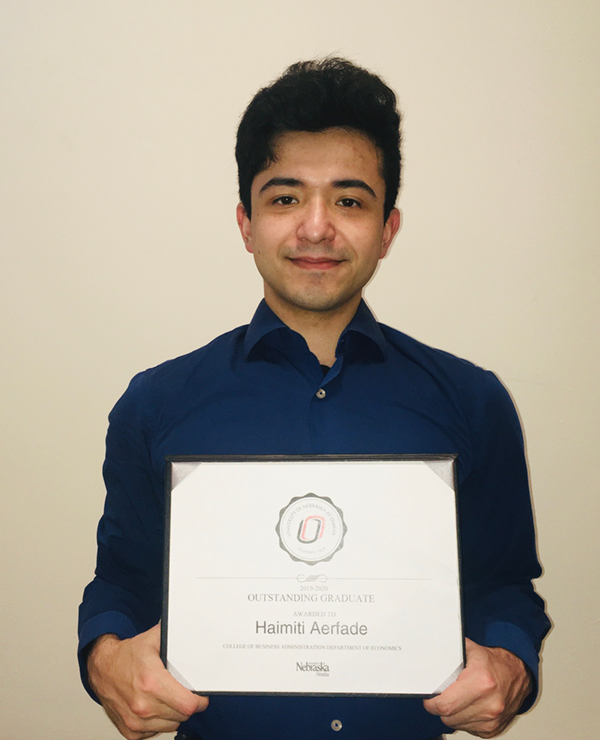 "Economics is very rigorous; it uses theory and empirical evidence to explain the causes and consequences of human behaviors...Studying at UNO's Master's program in Economics, I learned different economic theories and data analytics skills to solve business and policy problems."
---
Jorden Hansen Wins the Outstanding Undergraduate Award!
Jorden tells us why she loves economics...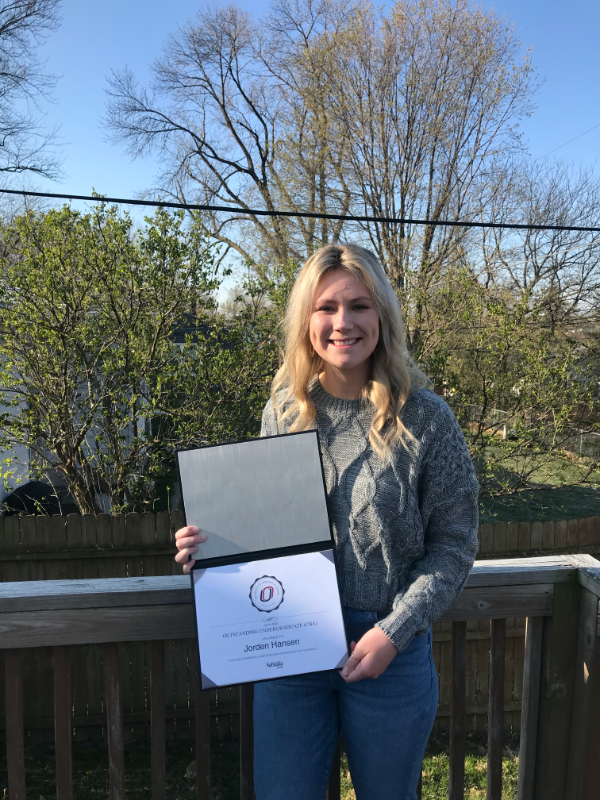 "I love studying economics because I learn how to make sense of the world around me, as it explains events I experience in my daily life. It is a fascinating area of study that can be applied in every industry. My passion has led me to pursue a MS in Economics. I look forward to my future career."