Scholars Academy Student Lauren O'Malley Adds Value Through Internships
O'Malley is currently a rotational intern with Carson Wealth Management Group, where she'll gain experience in four different business departments before graduation.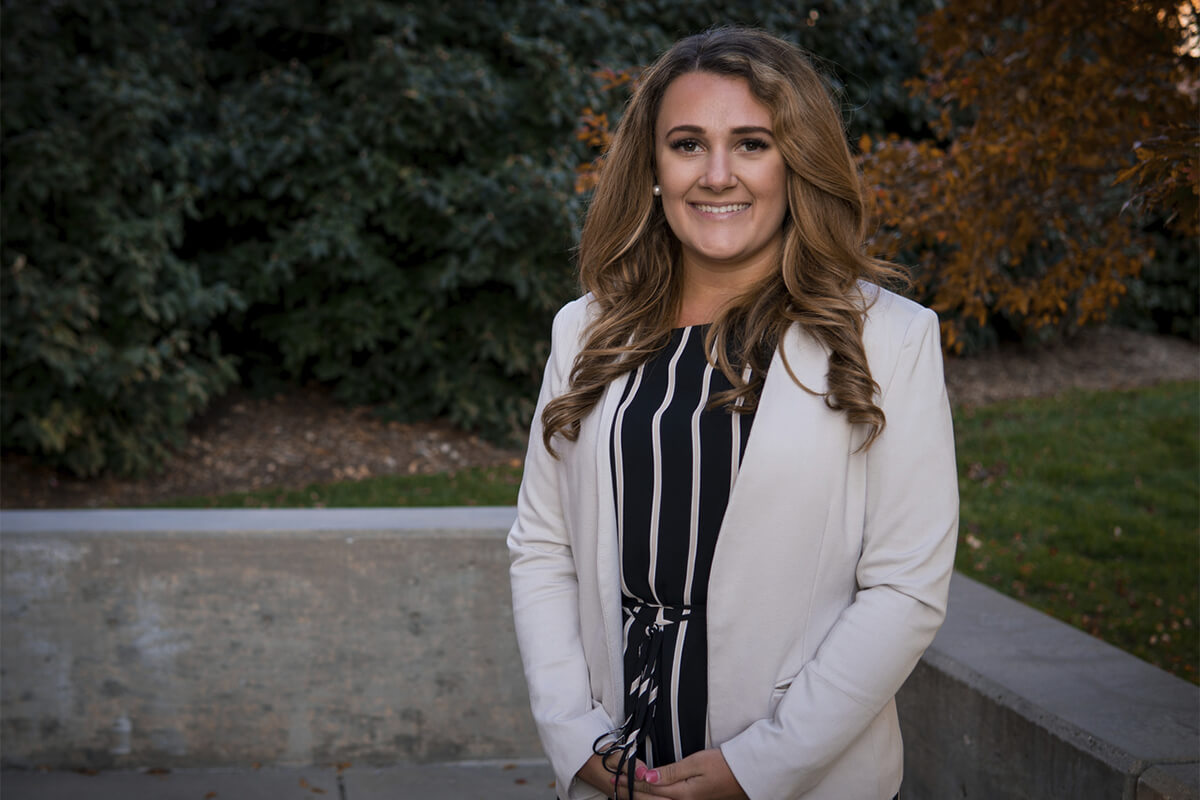 Scholars Academy student Lauren O'Malley will graduate with experience in not just one field of business, but four after earning an internship with Carson Wealth Management Group. O'Malley is a rotational intern, where she'll gain experience in the Carson Wealth, business development, marketing, and investments departments before graduation.
O'Malley is simultaneously working on her BSBA from the UNO College of Business Administration, where she'll graduate May 2020 with primary concentrations in finance, banking and financial markets, investment science and portfolio management, and marketing, and a secondary concentration in management. As evidenced by her academics and work experience, O'Malley places an emphasis on diverse experiences.
"Having diversified internship experience allows me to learn more about a company, and also how I can add value in various areas," she says. "I've worked for some truly amazing people, and those experiences have fostered growth both professionally and personally."
O'Malley discovered the internship opportunity when a Carson Group executive spoke at a Maverick Investment Club meeting. She made a point to attend the upcoming CBA career fair and connected with a Carson recruiter while there. After their conversation, O'Malley determined that Carson's rotational internship would build well upon her previous internship with an independent broker dealer. She stayed in touch with the recruiter, and a few weeks later, interviewed for and earned the position.
"This internship is a unique opportunity to get a preview into various departments and roles within those areas before working full-time," says O'Malley. "The rotational position allows me to get a holistic picture of how the firm operates, and from there, discover where and how I can add value."
Breadth of exposure has always been important for O'Malley, who has held various leadership positions in the Maverick Investment Club, Student Marketing Association, Financial Management Association, and on the Student Activities Budget Committee. She also cites her activity in the CBA Scholars Academy as an integral part of her successful CBA experience.
"From the coursework, mentorship, and networking, the program played a significant role in my growth from incoming freshman to employable graduate," she says. She recalls experiences like the Scholars Academy International Business study abroad trip to Germany and Austria as being "transformative," and says she's "very lucky to have met incredible people who have become my closest friends" through the program.
Ultimately, all of these experiences contribute to O'Malley's ultimate goal – to be a valuable team member in any workplace.
"My goal after graduation is to work in a full-time position. I want to continue to build upon what I've learned and do something that allows me to add value," she says. "While I'm still navigating what that looks like, I'm excited for what's ahead."