CBA Senior Nick Marchese is New York Bound After Graduation
Marchese shares valuable insights for current and prospective CBA students about their careers, time in school, and staying true to themselves.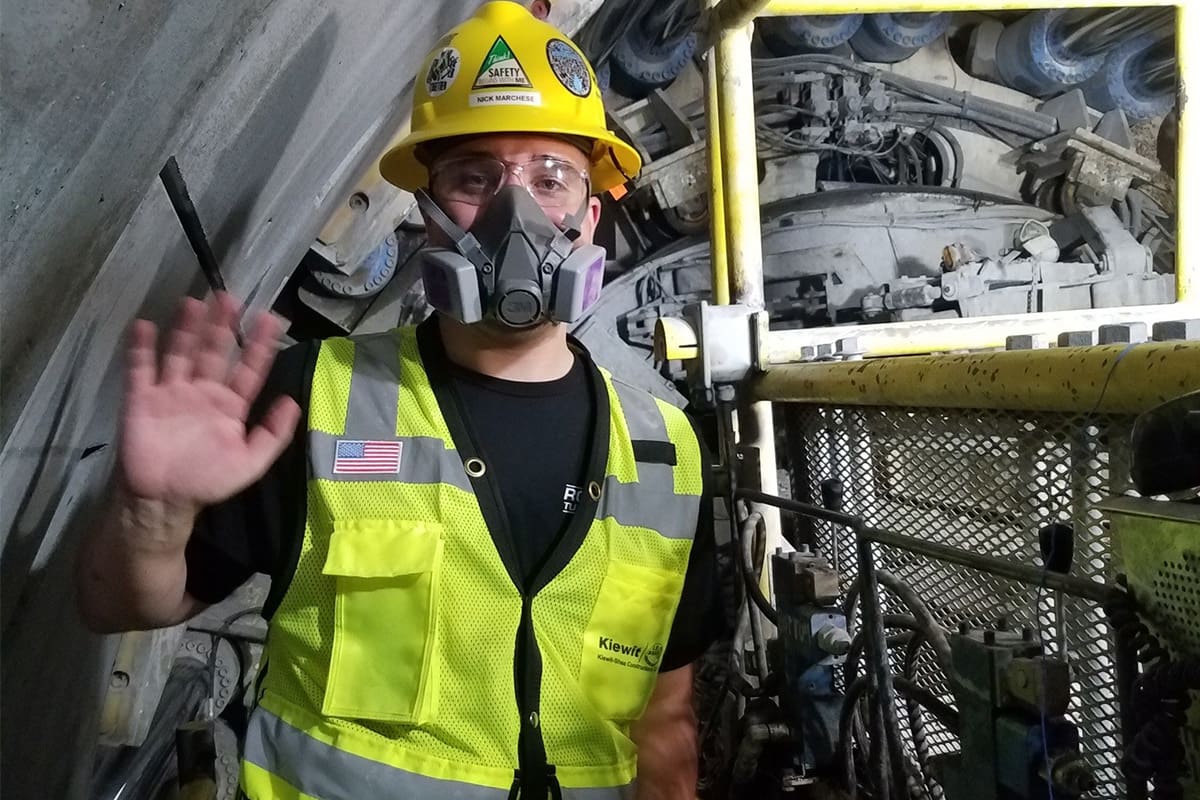 Nick Marchese gains on-the-job experience with Kiewit.
Nick Marchese, a BSBA senior concentrating in supply chain management, has accumulated a wealth of knowledge and insights in his time at UNO CBA.
Marchese, who started his career at Kiewit as a corporate tax accountant intern, was originally an accounting student. Drawn to supply chain management, he changed his major. He also moved into a business management internship, ultimately putting his knowledge to the test on a Kiewit project in New York this past summer.
His dedication there brought him a full-time job offer after he graduates in December 2019, a career transition that will move him permanently to New York.
Marchese will join Kiewit's Underground District in business management. He'll be responsible for transactional duties, contract administration, cost control, and forecasting.
"I accepted this job because of Kiewit's culture," says Marchese. "Kiewit has high expectations from their employees, and they provide a lot of responsibility. That's something I value, because I didn't want a job that doesn't challenge me every day."
His smooth path from student, to intern, to professional was made possible by some significant insights that Marchese took advantage of early in his college career. For any student interested in a path like his own, he suggests that they're already in a good position by studying at UNO CBA.
"CBA helped me prepare for this transition by developing my professionalism," says Marchese. "Events like the career fair helped me understand how to interact with potential employers and the local business community."
Marchese says that he also owes some of his success to bravery and a willingness to stay true to himself. He took a risk switching his major and wasn't sure if he could keep his job after the change – but once he made the leap and followed his passion, the scope of his possibilities widened significantly.
"The moral of the story is finding something you're truly interested in, rather than appeasing expectations," says Marchese.
And his top suggestion for CBA students with big aspirations is to get started early.
"The biggest piece of advice I would give current and prospective CBA students would be to work while in school," suggests Marchese. "A big advantage I received from working full-time, while taking a full-time class schedule, was time management and prioritization skills. These are important as you enter the workforce."
These skills definitely paid off for Marchese. Along with preparing for graduation, he's now packing his bags for the Big Apple, where he'll live, work, and dream within just a few months.
---
Students and alumni interested in getting a head start on their career, making a career transition, or reaching for their dream job can take advantage of several resources at UNO, including:
Handshake | CBA Career Center | UNO Academic and Career Development Center