Cobalt Credit Union Soars with DeBoer's Leadership
DeBoer, who earned her bachelor's degree at UNO's College of Business Administration, is proud of what she has helped build over the past 30-plus years. But she isn't done yet.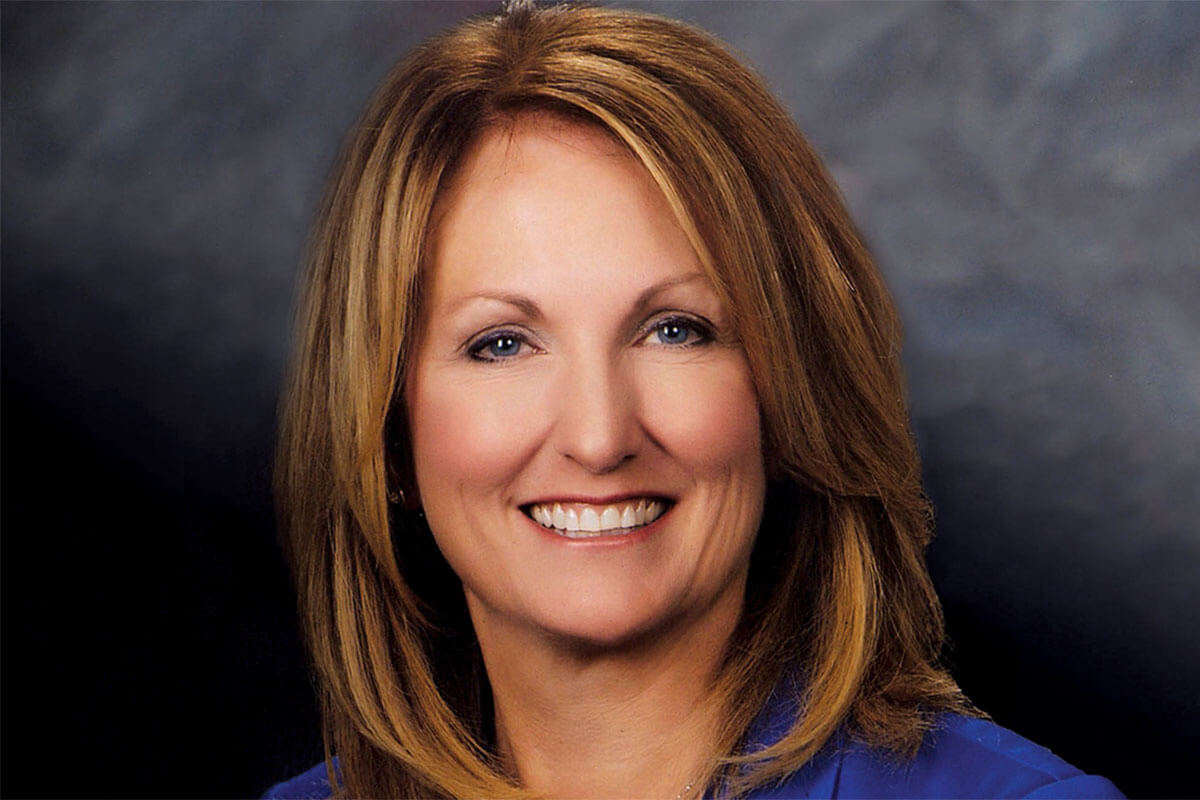 When Gail DeBoer joined SAC Federal Credit Union (now Cobalt CU) as an internal auditor in 1988, the financial institution had three locations and had just reached $100 million in assets.
By 2007, she had risen through the management ranks to become president and CEO. DeBoer has led Cobalt Credit Union through a membership-building rebranding, has enhanced employee engagement through a focus on employee development, and has established Cobalt Credit Union as a State of Iowa Chartered institution, thus opening the door to expansion opportunities. In June 2018, Cobalt Credit Union passed $1 billion in assets. The firm has grown to 275 employees and 26 locations.
DeBoer, who earned her bachelor's degree at UNO CBA, is proud of what she has helped build over the past 30-plus years, but she isn't done yet. "Five years from now," she said, "I hope we hit $2 billion."
DeBoer has both vision and insight, a powerful combination in the financial industry. The insight comes from working her way up through an organization to the top leadership position. Her vision stems from her ability to recognize areas requiring change, and to unite employees by helping individuals to focus on a common goal.
She recalled that, beginning around 2008, several factors helped chart the course Cobalt Credit Union is on today.
"First, we surveyed all of our employees and members," she said. "We found that our employees and members love us and trust us, but that if you weren't a member, you didn't know who we were. We hadn't done a very good job of telling our story."
"We also began to understand that we had to rebrand to alleviate our military connection. In 2008, 50% of the public thought you had to be in the military to be a member. That rose to as high as 58%. So, we changed our name."
Cobalt, she explained, is the color of the Air Force uniform, a nod to the Strategic Air Command origins of the institution, and the three branches of the military that serve Offutt Air Force Base. "Cobalt is also a mineral that, when combined with other minerals, becomes stronger," she said. "When our credit union helps a wider group of people, we make them stronger financially."
DeBoer is very community-conscious, having served as a member or trustee for more than a dozen civic and charitable organizations, including the Federal Reserve Bank of Kansas City's Community Depository Institutions Advisory Council. She has received many honors for her service and career, most recently as a 2019 inductee into the Greater Omaha Chamber of Commerce Business Hall of Fame.
She and her husband of 38 years, John, who retired from the Omaha Public Power District, have three children and a fourth grandchild "on the way." Having grown up children is allowing DeBoer to "return to some things I have missed. I golf, and we have started skiing again. And, I like to fly-fish the streams in Colorado."
It took 11 years of night and summer classes to earn her bachelor's degree at UNO, persistence she does not regret. She later earned an MBA from Bellevue University, and passed the Certified Public Accountant (CPA) exam.
"I believe earning my undergraduate degree and passing the CPA exam gave me credibility," she said. "I went after my MBA because I knew the current president would be retiring soon."
Education has been the cornerstone of a "wonderful career," she said. "Truly, I don't think you can ever stop learning. That's how you keep moving forward."