Emily Buettner Wins 2019 BigIdea! Pitch Contest
The BigIdea! Pitch Contest is hosted by CBA's Center for Innovation, Entrepreneurship and Franchising, and allows students to showcase their business ideas and receive funding for startups.
published: 2019/11/05
contact: Connor Berg, Center for Innovation, Entrepreneurship, and Franchising
email: cberg@unomaha.edu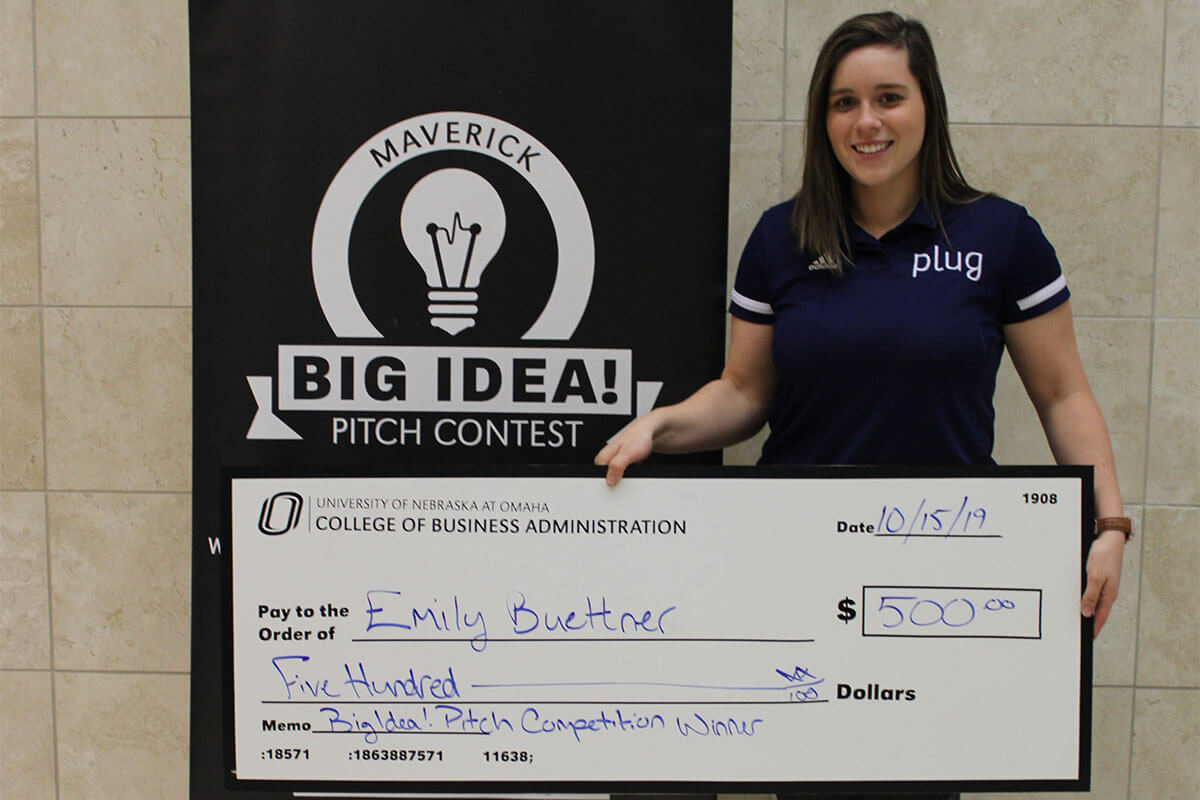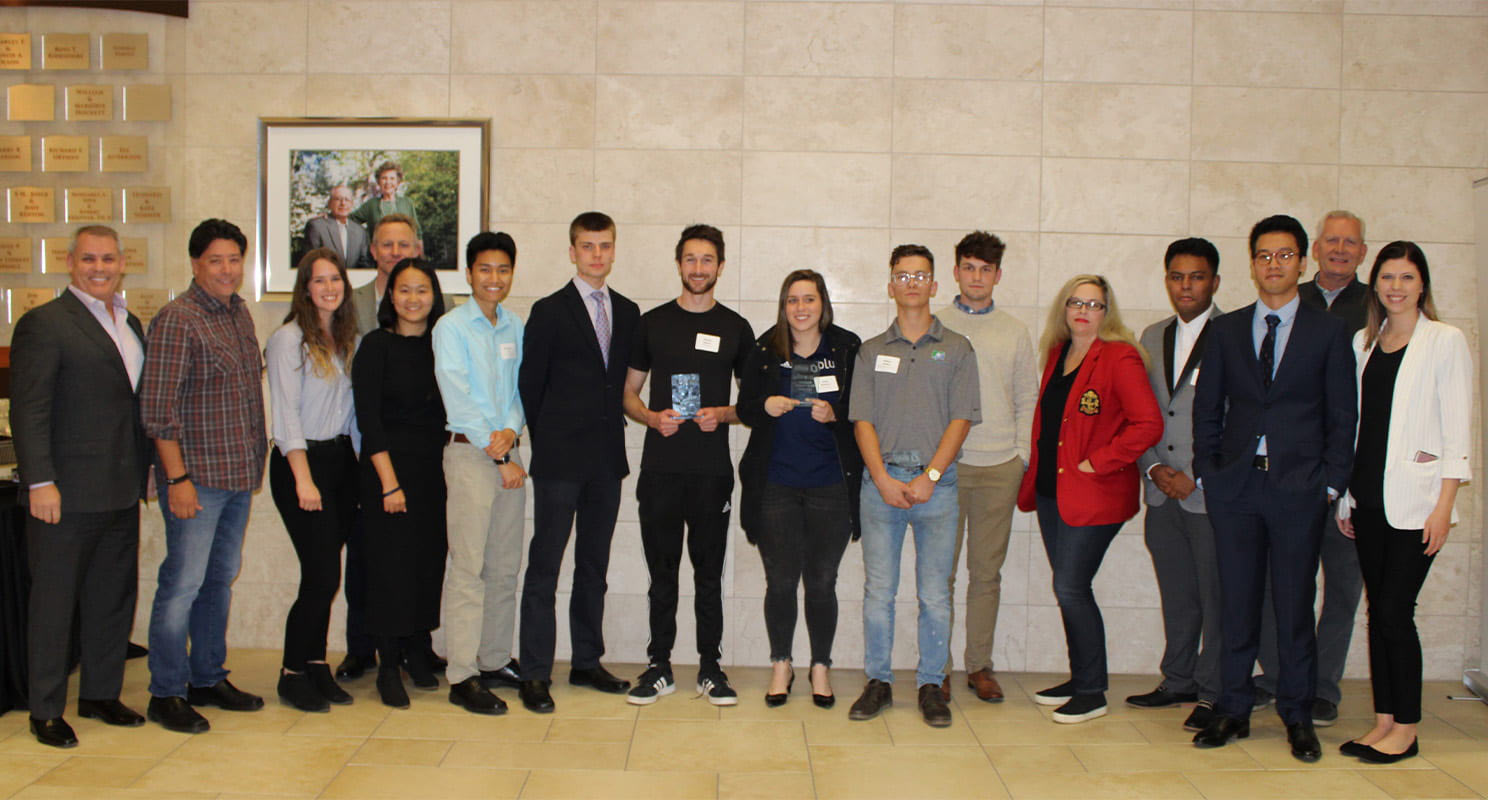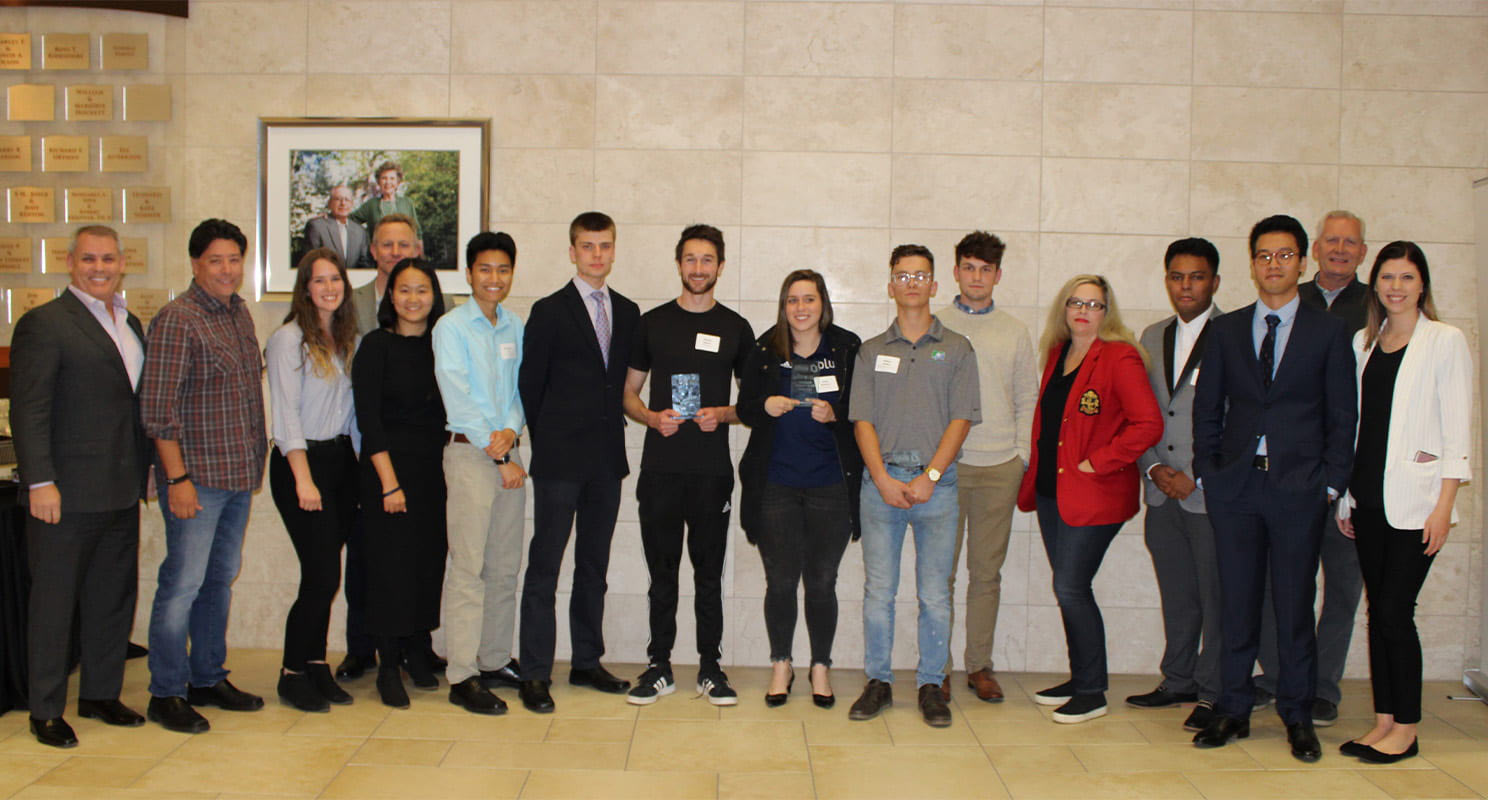 Mammel Hall – The Center for Innovation, Entrepreneurship and Franchising (CIEF) prides itself on offering real-world experiences to students and community members that have the ambition to innovate and be an entrepreneur. Additionally, CIEF provides the opportunity to fund these entrepreneurs and their endeavors. The BigIdea! Pitch Contest is one event CIEF puts on where students can showcase their business idea and receive funding for their business idea. This year's BigIdea! Pitch Contest was sponsored by Fiserv, Suiter|Swantz, Aviture and Husch Blackwell.
On October 8 and 15, CIEF hosted its annual BigIdea! Pitch Contest in Mammel Hall. University of Nebraska at Omaha students representing colleges all across campus partook in the two-round contest. The preliminary round began on October 8 with over 40 UNO students pitching to a panel of three judges from the Greater Omaha community. Students were given 90 seconds to pitch their idea to the panel of judges followed by up to 5 minutes of question and answer. There were four rooms, each running its own pitch contest, with the top three students from each room advancing to the finals the following week.
The final round consisted of 12 UNO students and their business ideas. The top winner received $500 and a trip to the National Collegiate Entrepreneurs' Organization (CEO) Pitch Competition in Tampa, Florida. The second place team received $250 and third place received $100. On the panel of judges for the final round was Mark Griffis from Aviture, Chad Swantz from Suiter|Swantz, Les Robbins from Robbins Consulting, Scott Anderson from Medical Solutions, and Ashley Pieper from Mutual of Omaha. After tough deliberation, Emily Buettner won this year's BigIdea! Pitch Contest. Second place was awarded to William (Blake) Phillips and third place went to Patrick Grover. In fact, this year it was such a close contest, that CIEF is awarding two all-expense paid trips to Florida! Therefore, Emily and Blake will be representing the University of Nebraska at Omaha at the National CEO Pitch Competition in Tampa, Florida.
Emily Buettner's business idea, Plug, is a social recruitment platform that democratizes the recruiting process for athletes and recruiters. Plug uses necessary recruitment features like geolocation and advanced search filters, so that athletes and recruiters can connect with recruitment opportunities. Users on Plug can upload videos that showcase their skills, highlights, or training, along with representing their training facilities so that other users can interact. Plug has integrated unique features like a user player card, built in direct messaging, and offers recruiting events near the user that make the recruitment process efficient and compliant with NCAA regulations.
Blake Phillip's business idea,
PostMyProject
, is a free project estimator for over 160 types of home improvement projects and an online community for service providers. Blake's service allows the average homeowner to develop a professional grade estimate and renovation item list by using just a few simple measurements, and then connects them with verified service providers.