EMBA Executives Explore International Expansion Opportunities for Local Company
This year, EMBA executives traveled to Costa Rica to explore nearshoring opportunities for local company and travel sponsor Cordova.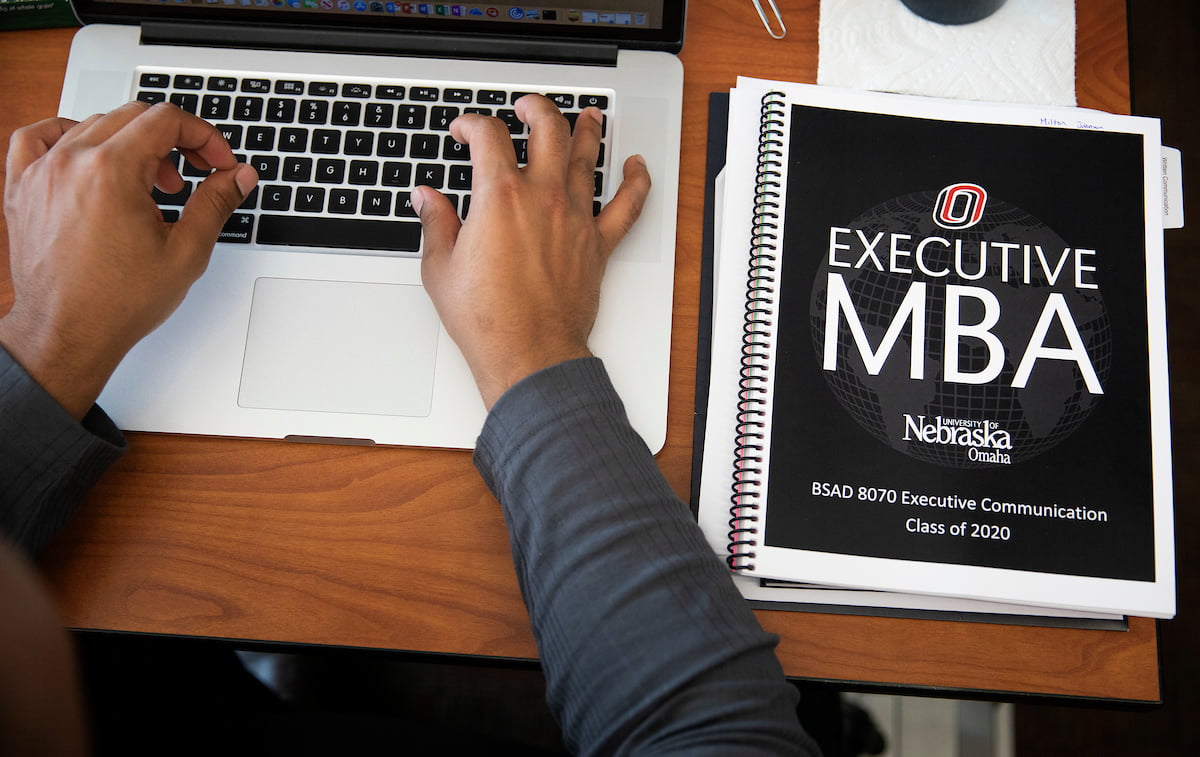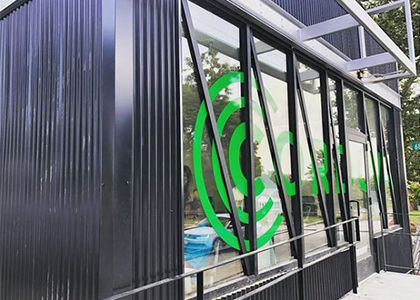 Since 1989, UNO CBA's Executive MBA (EMBA) students have conducted 112 projects for more than 78 clients. Their research has taken them to 42 different countries, with the number growing each year as the newest cohort of executives is tasked with strategic analysis and project planning for a company as part of their international business consulting project.
This year, Omaha's Cordova Solutions, operated by founder Gabe Romero, sponsors one of four international projects in which executives are tasked with evaluating the opportunity of establishing additional nearshore partnerships to assist with recruiting and staff augmentation.
Romero is a 2011 graduate of UNO's EMBA program and serves on the EMBA Alumni Board, University of Nebraska Alumni Board, and the Leadership Omaha Alumni Board. He was awarded 40 Under 40 from the Midlands Business Journal and received UNO's Alumni Award for Excellence in Public Service.
Cordova focuses on helping companies grow by providing solutions in talent acquisition, talent development, and sales. As the company continues to expand, Romero felt confident that he could rely on the EMBA executives to evaluate his possibilities.
"UNO's EMBA program provides professional-level feasibility studies for companies who are working internationally, or attempting to do so," Romero says. "They will provide the necessary research for us to expand our current international efforts."
Romero's belief in the project comes from his own international experience during the EMBA program. Every executive team produces a focused, prescriptive business research study informed by their travels abroad.
"During my travels, I saw first-hand the amount of work and effort that each team took to deliver the best possible product for each sponsor company," Romero says. "The experience gave me an opportunity to understand all facets of the decision-making process that goes into executing a successful international expansion."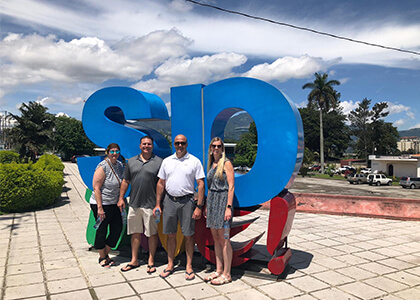 Executives Melissa Anderson, Cecily Haggerty, Wesley Heiser, and George Wehbe traveled to Costa Rica mid-June to gain similar insight into sustainable options for Cordova's growth expectations in the coming years. Guided in their research by Dr. Phani Tej Adidam, UNO faculty mentor and professor of marketing, the international experience allowed the team to directly evaluate and practice the feasibility of their business plan.
"The international travel aspect of our consulting project was incredibly valuable. Having conducted much research prior to our departure, we were confident that there was an opportunity for our client to leverage a Costa Rican firm as a nearshoring technology resource supplier. From a distance, everything looked good," says Wehbe. "What was missing, however, was a means to filter out the best suppliers."
This is where the necessity of the international experience came into play for the executives. They discovered that the supplier they've identified from their remote research didn't land in their top five candidates once engaging with and understanding their options in-person.
"The in-person management discussions, staff, and site reviews coupled with our research afforded us the opportunity to really hone-in on the two to three suppliers that we believe will be the best match for our client. Moreover, the in-person meetings allowed us to better understand the culture of the potential suppliers and those that would fit best," says Wehbe. "Very difficult, if not impossible, to do remotely."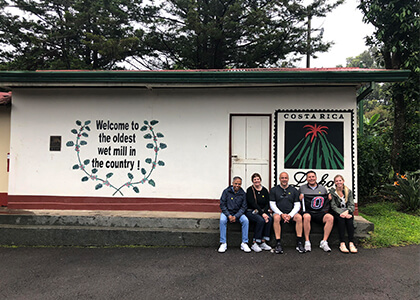 For Wehbe and team, the travel to Costa Rica not only confirmed the importance of the EMBA international consulting project – it helped them to better understand how to apply their learning to professional and personal projects in the future through hands-on and experiential challenges. Cordova also enjoys the benefits of the students' actionable research.
"The ability to couple our research with in-country validation is an incredibly valuable aspect of the EMBA," says Wehbe. "It will serve our client well as they embark on this opportunity."