Economics Students Benefit the Lives of Thousands Through Community-Focused Projects
UNO economics students better communities, improve lives, and help economies through hands-on philanthropic projects.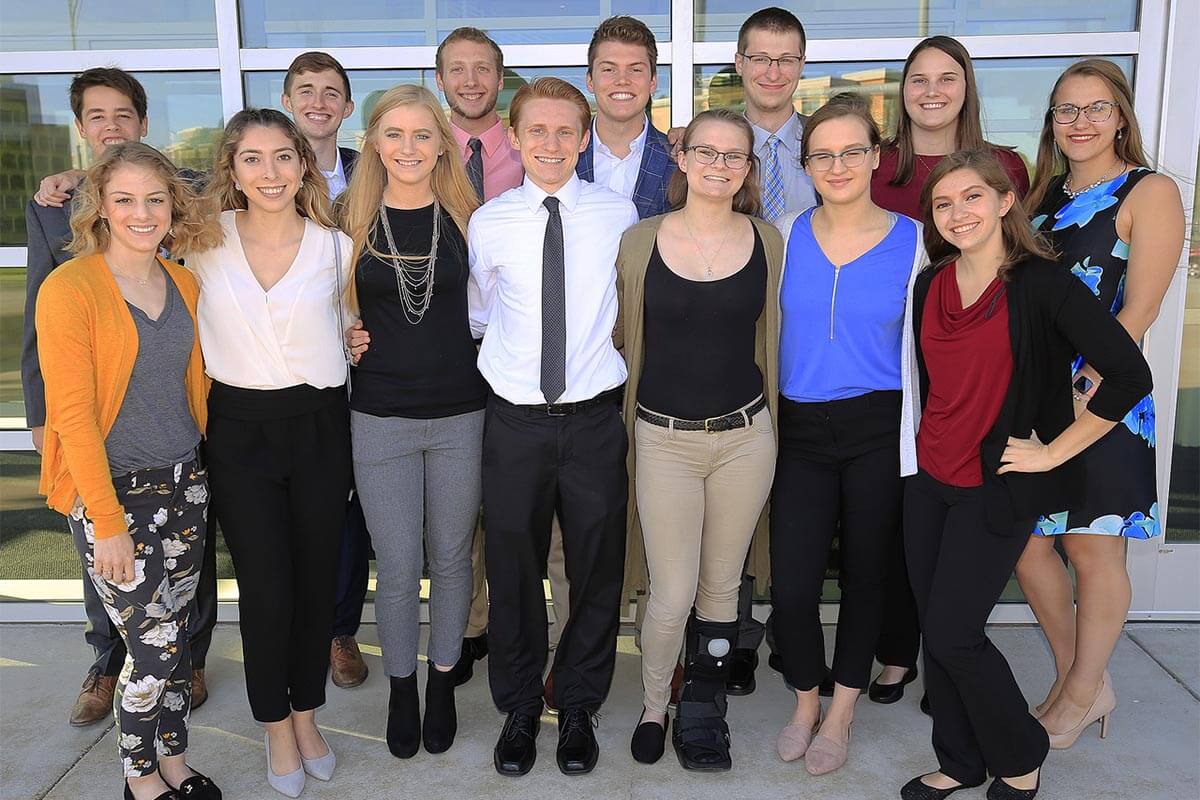 Every student in the UNO College of Business Administration's economics program is offered opportunities to study abroad and take part in group consulting projects for organizations. Students often meet with real clients, discuss business issues, and develop plans of action to address organizational needs.
While the clients change each year, one aspect never does – the projects always maintain a focus on bettering communities, improving lives, and helping area economies.
This hands-on learning approach brings benefits directly to thousands of students and individuals worldwide. Student projects have focused on organizations such as Stedman's Café in Mammel Hall, Món Quà Gifts, and recently, non-profits like StoveTeam International.
StoveTeam is a non-profit that helps entrepreneurs in Latin American countries start self-sustaining businesses to produce safe, affordable, and fuel-efficient cookstoves to replace dangerous open-fire cooking. Hazardous open cooking methods kill more than 3.8 million individuals per year and often lead to chronic illnesses. Household air pollution disproportionately affects impoverished communities and particularly impacts women and children.
To tackle these critical issues, students recently created a grant proposal for StoveTeam detailing the creation of a $30,000 EcoStove factory start-up in Miragoâne, Haiti. The factory could produce around 4,800 stoves per year, all of which would go to local families and could save thousands of lives. Soon, their proposal will formally seek funding to make this life-saving factory a reality.
And this is just one of many examples of the far-reaching and real-world applications of economics pursued by students. Món Quà Gifts, another project undertaken by Students for Microenterprise Development, helps ethnic minority women in Vietnam overcome poverty. Using traditional handiwork skills, women create hemp products under fair trade conditions and benefit from economic opportunities through entrepreneurship.
Students knew that if they wanted to help alleviate poverty on a global scale, they needed to get hands-on. A team traveled to Cao Bằng province, Vietnam under the guidance of Professor Dr. Cathy Co and met with women about their skills, family, community, and hopes for the future.
Ultimately, it was this relationship between UNO students and the women that resulted in the creation of an official brand for the budding microenterprise – Món Quà, meaning "gift" in Vietnamese. Now, students host several sales events every year to sell the handcrafted items made by the women of Món Quà.
Economics projects always positively impact students, too. Stedman's Café, based in Mammel Hall, is a 100% student-operated business, providing a learning laboratory for students while also providing them with jobs.
Stedman's is a "client" of economics students each year, where teams investigate and collaborate on ways to improve the business and continuously reach more students through employment opportunities or as customers.
Projects like these show the incredible reach of economics – it's a field capable of giving back to society, helping diverse groups of people, and provides limitless opportunities to change the lives of thousands in local communities and abroad.
To learn more about the UNO economics program and how you can change the world, visit the economics website or contact Associate Professor Dr. Ben Smith at bosmith@unomaha.edu.