CBA Welcome Week
Join us for UNO CBA Welcome Week! We'll have food, games, and everything you need to start the semester right!
date: 08/25/19 - 08/29/19
time: 9:00 AM - 6:00 PM
location: Mammel Hall • maps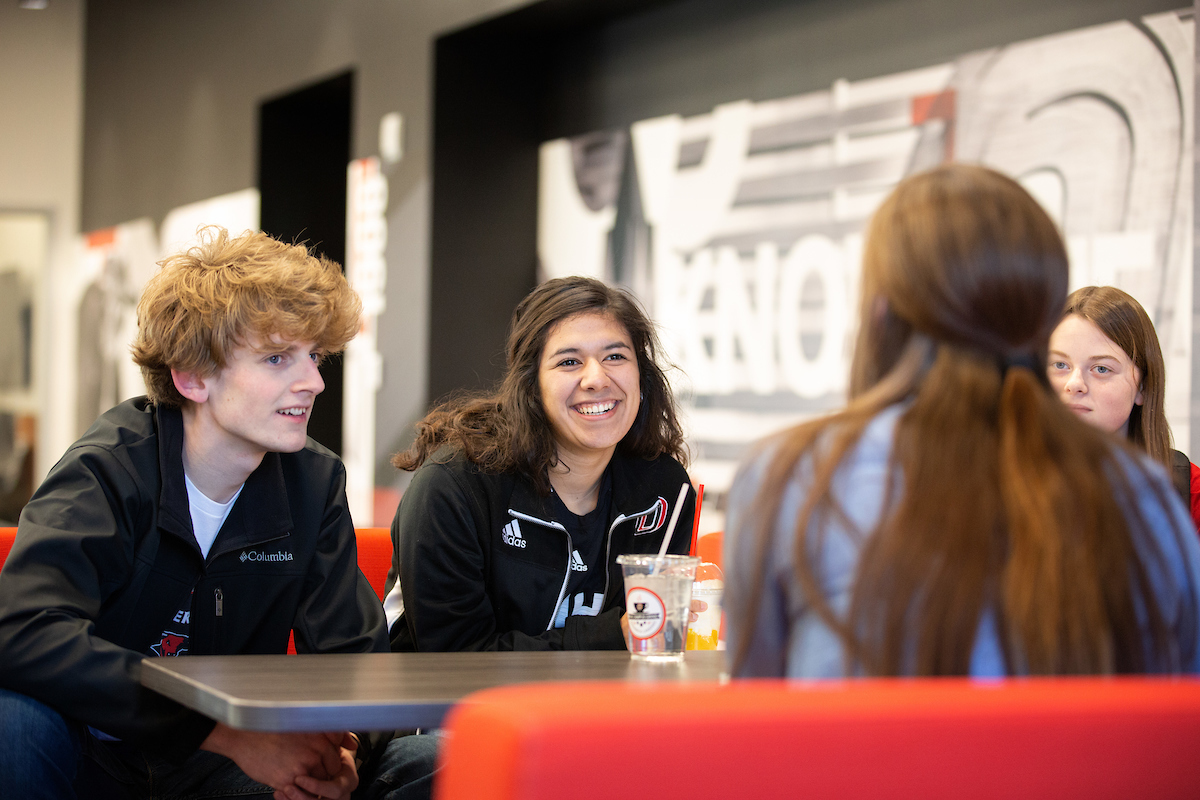 Join us for UNO CBA Welcome Week! We'll have food, games, and everything you need to start the semester right!
MONDAY, AUGUST 26
Grab your free morning breakfast from the Pancake Man! He'll be here from 9 AM to noon.
And stop by for a Godfather's Pizza feast with lemonade starting at 4:30 PM! We'll make sure you don't start the semester hungry!
---
TUESDAY, AUGUST 27
Come enjoy a cereal bar from 9:30 to 11:30 AM (we told you we wouldn't let you start hungry, right?) and "Know Your UNO Resources" at the same time. Get breakfast out of the way as you also get acquainted with the many resources dedicated to making your time at UNO great, including advising, health services, counseling and psychological services, and the writing center.
From 4:30 PM, snack on cookies and lemonade in Mammel Hall whenever you have time to stop by.
---
WEDNESDAY, AUGUST 28
Try out your skills at our ping pong and popcorn bar from 2:30 to 5:30 PM. Advising will have a table available from 3 to 5 PM to answer any questions you have or provide quick guidance for the rest of the semester. Stop by at any time in between games.
---
THURSDAY, AUGUST 29
Refresh your day with Kona Ice and get your picture taken with UNO's Durango from 12:30 to 1:30 PM. Now that's a cool way to wrap up the week!
And relax into the weekend with free Runza starting at 4:30 PM.
---
FRIDAY, AUGUST 30 AND SATURDAY, AUGUST 31

Here at UNO, you're a part of the Maverick community – so go out there and meet your fellow Mavs! Check out UNO's events happening Friday and Saturday and don't forget your MavCARD.
Omaha Challenge Volleyball Tournament Pregame Party – Friday, August 30
11:30 AM – 12:30 PM | Godfather's Pizza in Aksarben Village
Meet in Aksarben Village for free pizza before the game! Bring your MavCARD for access. First 50 students get a UNO Volleyball t-shirt.
12:30 PM | UNO vs Abilene Christian @ Baxter Arena
7:30 PM | UNO vs Idaho State @ Baxter Arena
---
Maverick Mayhem at Worlds of Fun/Oceans of Fun Amusement Park – Saturday, August 31
7 AM | Bus Departs UNO
Trip is $75 per person and includes roundtrip charter bus transportation, one hotel night, pizza in hotel lobby, breakfast, and ticket to Worlds of Fun/Oceans of Fun.
Bus returns to Omaha Sunday, September 1 at approximately 2 PM. Sign up now!
---
Knock Out Cancer Fundraiser - Saturday, August 31

12 PM | Title Boxing Omaha
Love Your Melon and Title Boxing are teaming up to put on a fundraiser with all proceeds going to Dance Marathon! Title Boxing will be teaching a self defense class lasting one hour. Cost is $10 and it is limited to the first 50 people to sign up. Please Venmo @UNO_LYM to register. This is a great opportunity to get to meet new people and help a great cause!