UNO CBA and Children's Hospital Partnership Develops Healthcare Leaders
UNO CBA and Children's Hospital and Medical Center have partnered in an effort to provide leadership training to Omaha's healthcare executives and physician leaders.
published: 2019/05/29
contact: Rachael Smith - CBA Marketing Department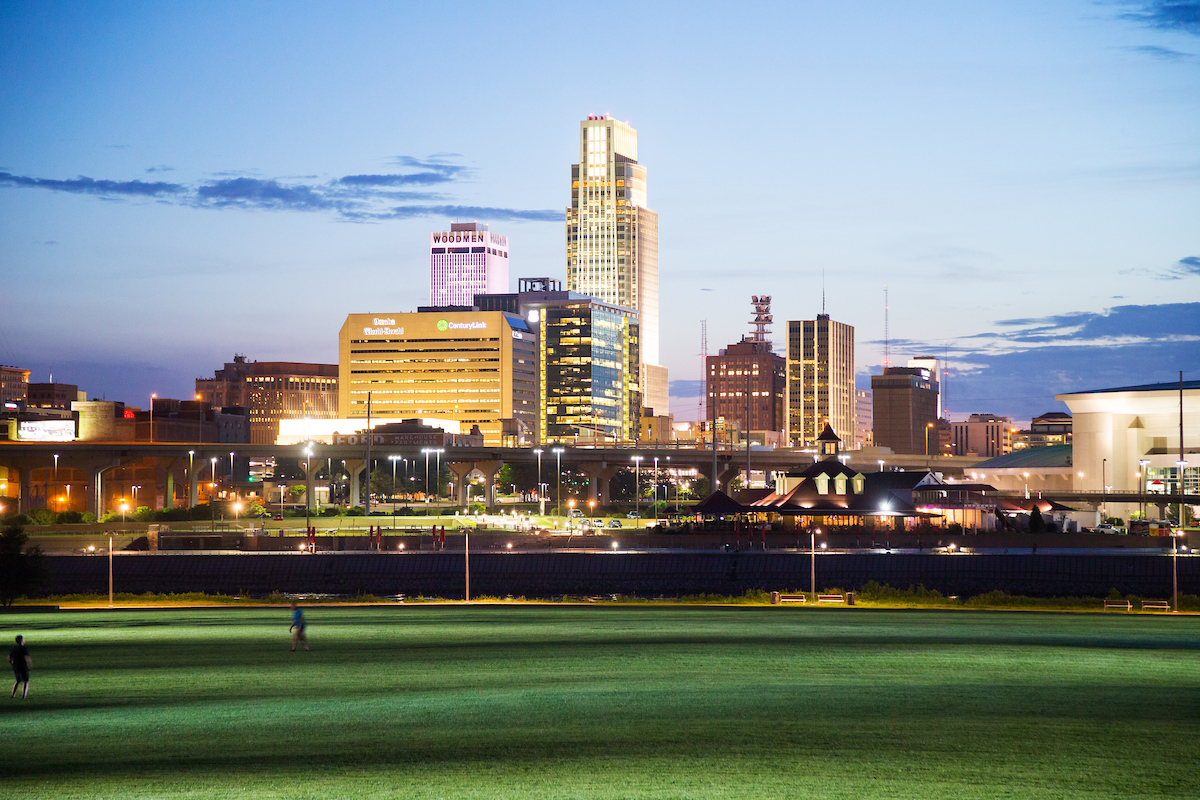 The UNO CBA Executive Education program and Children's Hospital and Medical Center have forged a new partnership that connects Children's upper management with the faculty and resources of UNO's business college.
The newly established Children's Leadership Academy provides formal training and development to Children's employees in order to operationalize their core leadership competencies and initiate a new workforce and leadership development strategy.
Executives, physician leaders, vice presidents, and directors come to UNO CBA's Mammel Hall for five interactive sessions formed around the development of leadership abilities. Classes include coaching for performance, change management, quality and service excellence, innovation and academic excellence, and business strategy and culture.
Children's Hospital aims to achieve several business outcomes as a result of the Leadership Academy, and the partnership with UNO CBA is a tenant of that mission.
"CBA's new partnership with Children's Hospital and Medical Center will be a great example of how strategic partnerships should operate," says Melanie Krings, Executive Education program director. "The program ties directly to the organization's leadership competencies. CBA will help operationalize those competencies by providing educational programming that better prepares their leaders to think differently and gives them a range of tools to utilize as they take their learning back to the workplace."
The Leadership Academy will connect UNO CBA faculty with more than 300 Children's employees this year alone. Faculty members facilitate the leadership courses and Children's executives emerge better equipped to use what they learn while facing workplace challenges.
"This partnership provides a tremendous opportunity for faculty to engage with health care professionals who face not only tremendous organizational growth and the challenges that come with it, but balancing pressures to provide the highest levels of care while managing costs and meeting customer expectations," says Krings.
This connection between UNO CBA faculty and Children's executives is now an integral part of Children's long-term development strategy, providing a boost to the local workforce and laying the foundation for a multi-year mission of growth for the hospital.
"The collaboration with the UNO College of Business Administration is so valuable as we develop our multi-year leadership development program," says Suzanne Nocita, SVP and chief HR officer at Children's. "The top-quality UNO faculty are knowledgeable, innovative, and present the curriculum in an informative and interactive way."
The 2019 program wraps up in November, the first in hopefully many years of partnership that will increase employee engagement, decrease turnover, and allow Children's to take tangible steps towards its objectives.
"The true value comes from knowing our leadership program will allow Children's decision makers at many different levels to tackle problems and opportunities with a whole new set of confidence, knowledge, and tools," says Krings.