Student Excellence Series: Paige Connole
Learn more about why we're proud of Paige Connole, honored for Human Resources Management.
published: 2019/05/27
contact: Rachael Smith - CBA Marketing Department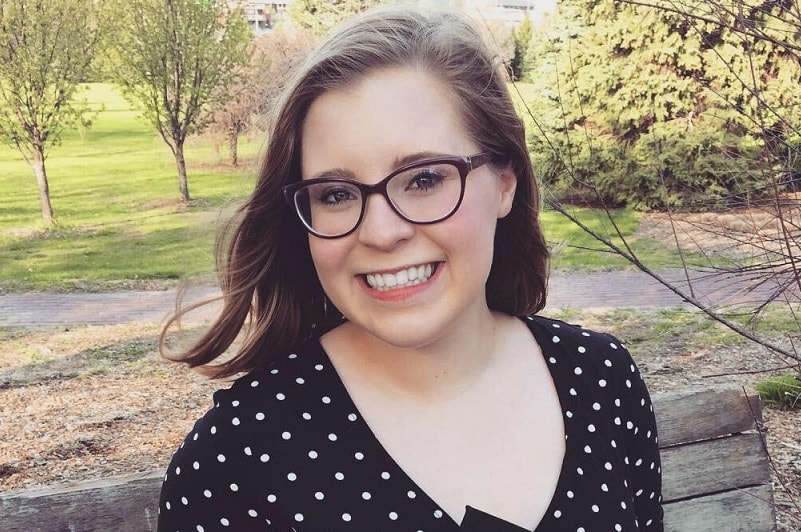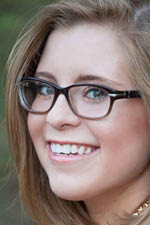 The UNO CBA Student Excellence series highlights several of the outstanding students at the college who were recently recognized for their accomplishments at the 2019 Beta Gamma Sigma Honors and Awards Ceremony. UNO CBA students are diverse, multitalented, and hard-working, and they graduate as intelligent and ambitious business leaders with the knowledge they need to make an impact. Learn more about why we're proud of Paige Connole, honored for Human Resources Management, below.
Major
BSBA in Human Resource Management and Marketing
Honors
HR Outstanding Student Award 2018-19
Marketing and Entrepreneurship Department's Academic Excellence Award 2018-19
Department of Management's Exceptional Academic Performance and Leadership Award 2017-18
Richard & Jeanne Morrison Nuts & Bolts Scholarship 2018
Perfect Sales Pitch Winner Fall 2018
SHRM Student Chapter Superior Merit Award 2017-18
Omricon Delta Kappa inductee 2018-19
Chancellor/Dean's list every semester since Fall 2015
Graduation Date
May 2019
Award
Honored at department ceremony for Human Resources Management
---
Why did you choose to attend UNO?
"I grew up in Omaha and loved the convenience of commuting to campus. I was familiar with the university because my mom (marketing degree), sister (fine arts), boyfriend (political science), and twin brother (computer science) attend or graduated from UNO."
Have you had a favorite class at UNO? Why was it your favorite?
"My favorite class at UNO so far was MGMT 4480 (Capstone). Although it took a lot of work, I loved being able to combine different majors together to solve issues for real companies and recommend strategic solutions."
How has attending UNO CBA helped you to achieve your personal and professional goals?
"By attending UNO CBA, I was able to achieve my personal goal of becoming certified in HR. I am the first HR student to attempt and attain my SHRM-CP certification as a student. My faculty advisor, Dr. Meglich, was instrumental in this achievement because she was able to verify that I was qualified by proving I'd met the internship hour requirement and enrolled in SHRM-aligned college curriculum, which got me approved to sit in on the exam.
"Also by attending the UNO CBA program, I was able to get 4 internships in Omaha: 1 in accounting, 1 in marketing, and 2 in HR. I've acted as an accounts receivable clerk for Lineage Logistics, a marketing assistant for Epsen Hillmer Graphics Co., an HR assistant (generalist role) for DP Management, LLC, and an HR intern (global recruiting) for Valmont Industries."
What's your dream job? What pursuits or goals do you have for the future?
"My dream job is to attain a leadership role within HR, like an HR business partner, regional manager, director, etc."
What has been the top highlight of your CBA experience?
"The top highlight of my CBA experience is serving on the executive board for the Human Resource Association for 1.5 years. It's allowed me to gain network contacts, gain strong ties with our local professional HR organization, HRAM, and learn more about various fields of HR."
If you could tell someone about UNO CBA, what would you say?
"I would tell them to get involved. Whether it's engaging in your classes, joining a student organization, volunteering, or attaining an internship – applying yourself will ensure you get the most out of your education."
And finally, if you could give a message to any prospective students interested in coming to UNO CBA, what would you tell them?
"If I could tell anyone about the UNO CBA, which I did at the New Student Admit Day – I would say how wonderful the CBA is at providing students with real life knowledge that makes us prepared to go into our respected business fields. Through team projects, presentations, networking events, career development, required courses, and passionate faculty, I'm confident students at this college are more prepared than our counterparts to succeed in our careers."