Sales Program Gives Students Foundation
published: 2019/02/04
contact: Rachael Smith - CBA Marketing Department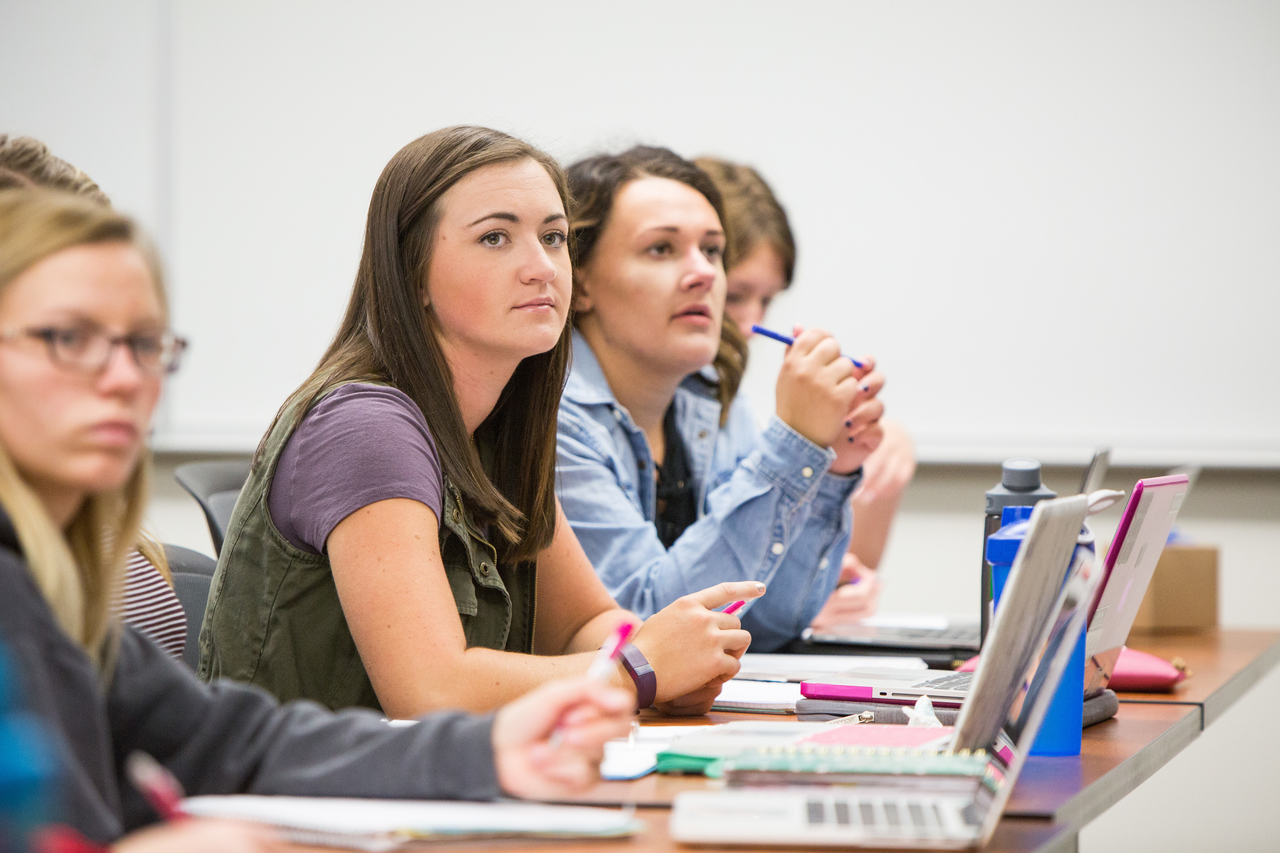 The UNO CBA sales program focuses on a hands-on approach to the discipline of sales. The area of sales reigns as the #1 career entry point for most CBA students, making the program's basics essential to all students regardless of title or career focus.
Dr. Shannon Cummins of the CBA marketing department stresses a focus on developing skills through experiential learning. The sales program partners with local businesses to present students with real business scenarios, giving them insight into what it's like to work in the field.
"Students plan, practice, and conduct in-person sales role plays," Cummins says. "They also perform over-the-phone appointment setting calls and sales pitches with sales professionals."
This creates a unique opportunity for students in which they act as the professional and local businesses take on the role of client. This realistic experience is applicable to situations that students will likely encounter in their career.
"The benefit to the student is that they develop sales skills they can use, and they develop confidence in their ability to speak professionally and problem solve with business leaders," Cummins states.
Students also benefit from the opportunity to connect with local businesses that are hungry to hire talented students into internships and full-time positions. Partnered businesses view the sales program as a preview of how students can perform on the job while relating to customers and colleagues. Students simultaneously learn about themselves and develop the foundational skills needed for professional selling.
Last semester, nearly 70 students participated in networking/recruitment events, live appointment-setting phone calls, in-person needs identification role plays, and a pitch contest. More than $3,000 was awarded to students. The sales program has no intention of stopping the momentum.
The program aims to make the spring semester beneficial to students by hosting valuable events and professional development opportunities. The sales spring event schedule is found below.
UNO CBA Sales Spring Event Schedule
Partners in the Classroom Day - Tuesday, March 12
A concentrated job fair. Companies will be introduced to Professional Selling students with a mix and mingle in the classroom.
Sales Role Play Competition – Thursday, April 4
Professional Selling students act as the buyer in a ten-minute role play with a sales professional. Rapport, needs assessment, objection handling, and closing skills will all be on show. Students look forward to receiving feedback after the event and prize winners are selected.
Perfect Pitch Event – Thursday, April 18
Open to both Professional Selling students and all marketing and entrepreneurship majors. Each student will give a 60-90 second pitch to a judging panel on why they make a great sales hire.