UNO Business Student Lands Disney Internship
After graduation, Brieland Fripp is moving to magical Walt Disney World Resort, starting her dream that's been years in the making.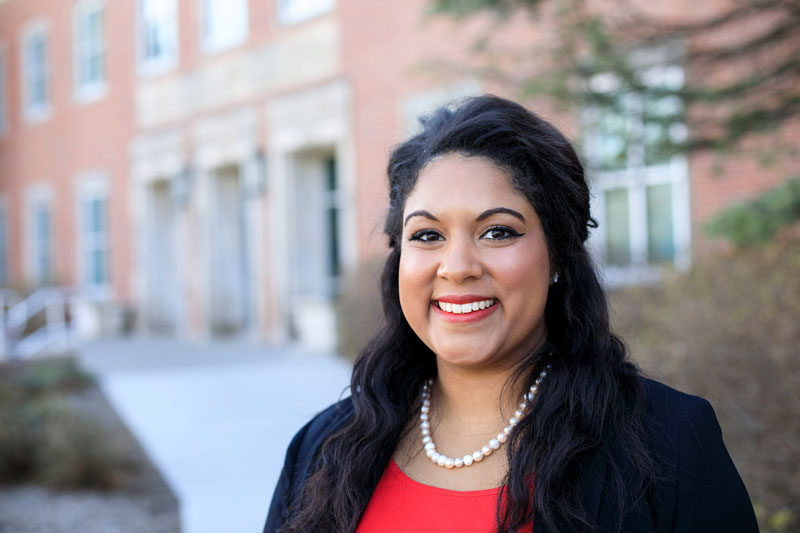 Brieland Fripp, 22, earns her business administration degree from the University of Nebraska at Omaha (UNO) in December.
Shortly after walking across the stage at Baxter Arena, she leaves for magical Walt Disney World Resort in Florida — act one in a dream that's been years in the making.
"I've been obsessed with Disney since I was born," says Fripp, who grew up in Bellevue with a Disney-themed nursery. "It's in my blood."
At 3 years old, she made her first visit to Disney World, donning Disney princess dresses and leaving with a dream to one day live in Cinderella's castle.
As a newly crowned cast member (Disney employee), Fripp checks in to her new digs in mid-January. While she won't be living at the castle, she will be living close by in an apartment reserved for Disney College Program (DCP) participants.
Fripp has had her sights set on DCP for years, and she believes her strong resume and passion for all things Disney helped her stand out during the competitive application process.
Her experience includes a mission trip to South Africa this summer and months spent working as a social media intern at Core Bank — an excellent complement to her marketing concentration for UNO's Bachelor of Science in Business Administration (BSBA) degree.
As a DCP member, Fripp will work in merchandise roles around the resort. The program lasts just five months but is a stepping stone to other opportunities within the company.
After her five-month "audition," Fripp plans to apply for Disney's Professional Internship Program and, ultimately, work her way up into a marketing and sales role within the Disney empire.
And while Fripp is excited to graduate and start earning a paycheck from the Mouse, she says she's not in it for the money.
"This program could land me anywhere," Fripp says.
With a dream job at Disney and a BSBA degree from UNO, there's no limit for this Maverick.
Fripp will be documenting her Disney adventures on Twitter at @brie2disney.