UNO Business: Game Changers
CBA Alumni Tapped to Lead Maverick Teams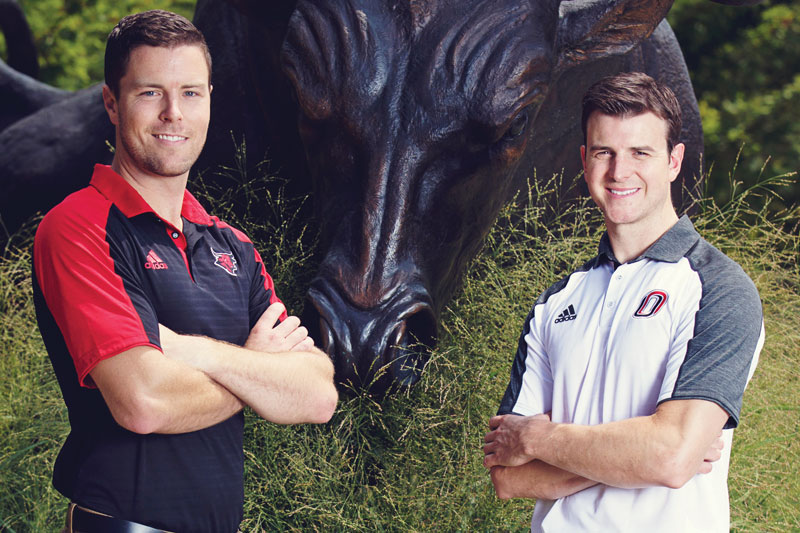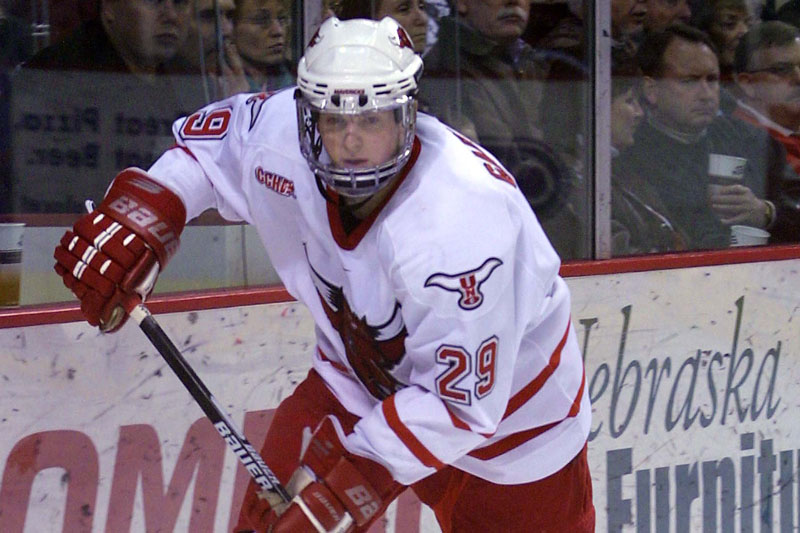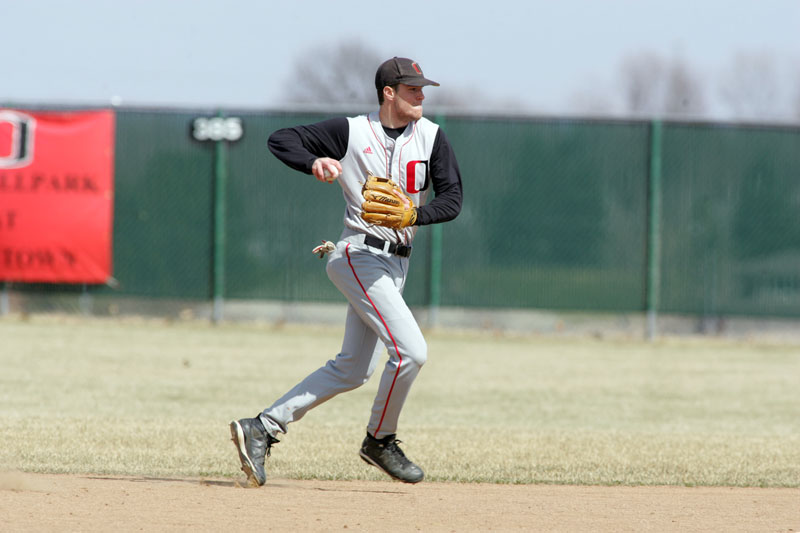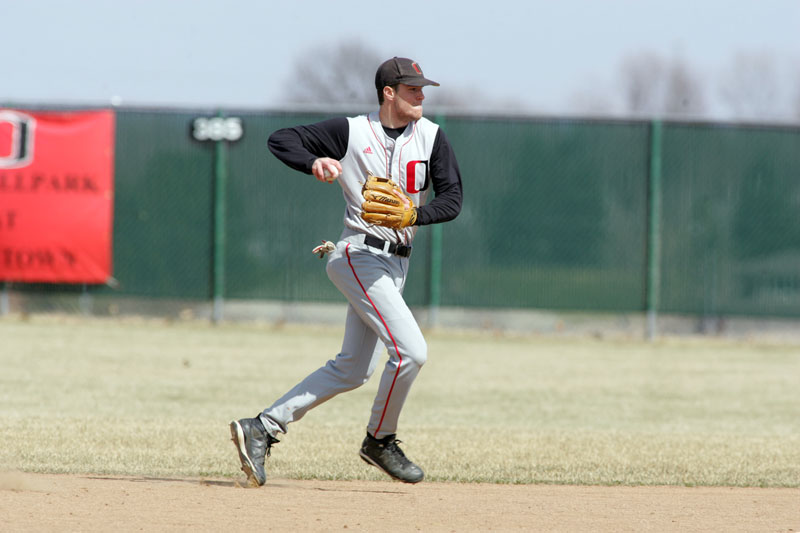 This story is published in UNO Business, the college's annual magazine. View the 2017 edition here.
---
At first glance, Mike Gabinet and Evan Porter have little in common except their job title: coach. One is Canadian. The other, a corn-fed Nebraskan.
But there are additional similarities — and no shortage of accolades — between the two.
Both hold business degrees from UNO. Both are storied student athletes who went on to play professionally. And now in their first years leading NCAA Division I programs, both have the opportunity to write the next chapter at their alma mater.
As new head coaches, these two Mavericks are laser-focused on creating their team cultures, a task that both hope will help churn out not only talented ath­letes but also players who will reach their full potential long after they hang up their cleats … or skates.
Both coaches sat down to talk with the UNO College of Business Administration about their days as students, careers post college and plans for their Omaha teams.
---
Mike Gabinet (BSBA 2004)
Coach brings a history of winning to Omaha
During his five-year tenure coaching college hockey, Mike Gabinet has already tasted the fruits of success that stem from hard work … and a little luck. In his first stab as a head coach, his team finished 36-0.
This feat earned Gabinet a Coach of the Year award and a spot in the Canadian college hockey history books as the first rookie head coach to lead a team to an undefeated season.
And then there's his grandpa, legendary Canadian hockey coach Clare Drake, inducted into Canada's Sports Hall of Fame in 1989 and just recently elected to the Hockey Hall of Fame.
"I've been fortunate to have a lot of good mentors that are friends of my grandpa's that are really elite in their field of coaching," he said. "I almost call it an unfair advantage."
Humble, yes, but also confident. As a leader, Gabinet has an insatiable appetite for growth.
"You're always going to have challenges and setbacks," he said. "You have to learn how to embrace those and thrive in that environment rather than get down or look at what you can't control."
The 35-year-old native of Edmonton, Alberta, is no stranger to setbacks. Gabinet played professionally for eight years in the American Hockey League, ECHL and across Europe, but he battled injuries.
"So I got to watch a lot of hockey," he said. "I always enjoyed dissecting the game."
Coaching felt like a natural next step. So when his professional career ended, he volunteered his time and got his foot in the door.
"I thought it would be a lot easier," he said of coaching. "In my opinion, it's a learned profession."
He served as an associate coach at the Northern Alberta Institute of Technology, learning as much as he could while working his way to the top.
Soon after his debut undefeated season at NAIT, Omaha came knocking.
"It's a big decision when you have a family," said Gabinet, who signed on as asso­ciate head coach at UNO in 2016. It meant moving his wife, Antara, and young son, Noah, across the continent. "It was a big decision but an easy decision because it's Omaha. I have really fond memories of going to school here and being a student athlete here."
A 2001 Los Angeles Kings draft pick, Gabinet played defense for the Mavericks from 2000–2004 and graduated with a business finance degree. He still ranks 10th all-time in points by a UNO defenseman.
"I always enjoyed campus," he said. "I think that's why I came back."
"I owe a lot to what I have in my life today because of my time here at the school, getting my education and setting up my hockey career."
While his hockey-playing days may be done, the young coach is just getting started. In April 2017, Gabinet was named the third head coach in Omaha hockey history. A few days before the announcement, he and his wife welcomed a daughter, Jordyn, born in Omaha.
With a growing family and a demanding schedule, Gabinet keeps a cool head. Amid recruiting, hiring new staff and planning the season, he is deliberate about establishing a culture that endures. One day at a time.
A prolific reader and podcast consumer, the coach also prioritizes his own professional development. Every Monday night, he carves out time for a call with his mentor. Periodically, he interviews business executives and NHL coaches, taking in advice on managing time, teams and adversity.
Gabinet's commitment to personal and professional growth underlines how he runs his program, from the team's core values to the quote in their locker room: Champions take personal responsibility to get better every day.
"I think we have one of the best spots in the country to go to school and play hockey," he said. "So the culture is really, really important to me. I think it's my job to protect that culture and create an environment for people to get better."
For Gabinet and the Mavericks, staying static is not an option — with one excep­tion. "I really like Omaha," he said. "It's a spot I can see myself staying for a long time. It's a pretty special place to play and hopefully we can earn a lot of respect from our university in how we do things."
---
Evan Porter (BSBA 2009, MBA 2016)
All-American returns to UNO as coach
For a 30-year-old, Evan Porter has a lot of life experience — and many friendships to show for it.
"To me, the best part about baseball is the relationships you make," he said. Starting tee-ball at 4 years old, Porter grew up playing ball with his best friends and dreaming of going pro one day. "Like all little leaguers," he said, "I wanted to play in the big leagues."
In 2009, Porter was drafted by the Phillies, taking him to Pennsylvania and then Florida, where he was eventually released. Soon after, opportunity opened overseas. In 2010, he signed with the Solingen Alligators in Germany.
"I played well enough to be able to bounce around Europe the next few years," he said.
He bounced from Sweden to Australia to Holland and back to Sweden. Thanks to his travels, he has friends all over the world.
"It's pretty cool the number of people I've met in other countries," he said, "different cultures, different experiences and different styles of baseball."
The Omaha Athletics website calls Porter one of the most decorated players in UNO history. He calls himself a late bloomer in baseball.
"I developed later in my high school years," said Porter, an Omaha native and product of Millard North. "I was, and maybe still am, a skinny, awkward, uncoordinated person."
He said he was halfway through high school when he realized he might have a shot at competing in college ball. UNO was interested, and Porter wanted to attend a four-year university. It was the right fit, he said.
At UNO, he made a name for himself and the Mavericks. A four-year starter at shortstop (2005–2009) and two-time All-American, Porter was part of teams that earned a berth to the 2007 NCAA Division II College World Series, set a school record with 45 wins (2006 and 2008) and won the 2008 NCC championship.
In Roskens Hall (CBA's former home on campus), Porter majored in marketing and enjoyed his business classes — except statistics. He's indebted to Professor Janet Pol, who worked in the stats lab, helping him and other guys on the team stay on top of their studies.
"She was probably one of the more impactful professors in my undergrad experience," he said. "I never even had a class with her."
Something else that made an impact: CBA Dean Louis Pol and Janet showing up at his games, one as far away as Florida.
"It meant a lot to see them at our games," Porter said.
Fast forward to 2012, Porter had a homecoming of sorts, joining Omaha baseball as an assistant coach. He juggled his coaching duties and continued to play overseas.
Porter's experience as an undergraduate, along with the life experience of living abroad, prompted him to pursue an MBA. He graduated, again, in 2016 — the same year he got the call that would plant him back in Omaha full time. UNO Athletic Director Trev Alberts offered him the top job, and it's been a whirlwind ever since.
"To take over a program is a unique experience," he said. "I have learned a lot and look forward to learning more as the years go on."
A lot of what he learned about leadership and organizational culture as an MBA student is really resonating now, he said. As for the future, Porter is focused on finding the right players to fit the culture he's building, and he's keeping a close eye on the talent in Omaha. Could his personal experiences as a UNO student and player give him an edge?
"I get really excited when we bring a recruit in who's interested in business," he said.
"It's easy to talk about how great all the professors were for me and how much I've taken away from my business college experience here. It has a special place in my heart."
Long term, Porter's goal is to build a successful program, a program that's embedded in the community and one that players are proud to be part of.
"This is a dream job that I'm in right now, being the head coach of the program I care about so deeply and played for," he said. "I've got my undergraduate and graduate degrees here. I love this school. I love Omaha. I love the community. I want this program to be as successful as possible."