Scholars Academy: Samantha Estivo
The College of Business Administration Scholars Academy will welcome 20 more students this fall. Meet a member of the 2017 cohort.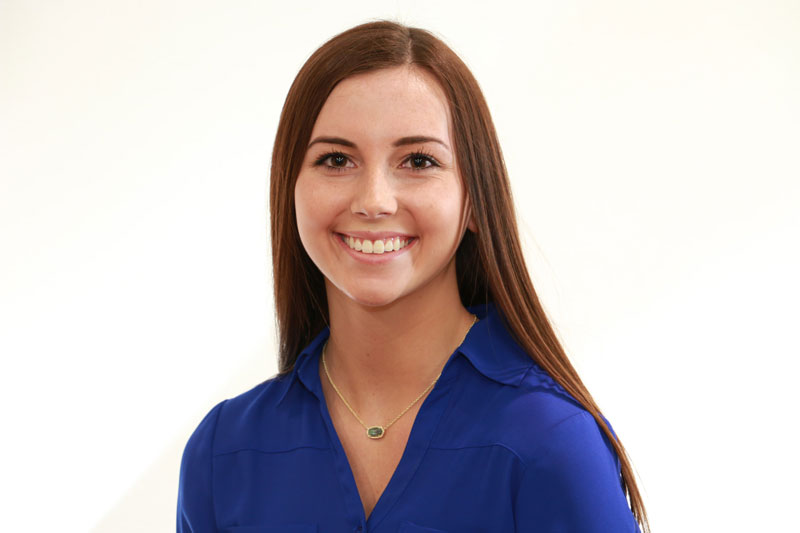 Samantha Estivo is a 2017 graduate of Wichita Collegiate School.
The UNO College of Business Administration Scholars Academy is a close-knit community of ambitious, high-achieving business students who want to challenge themselves while pursuing a bachelor's degree.
During this four-year program, Scholars are mentored by Omaha-area business professionals, take special business courses taught by award-winning faculty, and gain real-world experience through community engagement and international travel. They also receive generous scholarships.
Scholars are selected the spring of their senior year in high school after a rigorous and competitive application process.
Meet new member Samantha Estivo of Wichita, Kansas.
---
Why did you choose UNO?
When looking at colleges, I was interested in going somewhere that was a good distance away from home. Being from a small city in Kansas made me want to go somewhere that was slightly bigger and had more going on.
I was also looking for a school with a good business program and an active student life. After visiting UNO, I felt that it was a good fit for me because it seemed to encompass all of my requirements and more. I especially liked the apartment-style dorms and that it is located in a city where business continues to flourish.
Why did you choose business as a major?
I choose to pursue a business degree because of its versatility. A degree in business will be applicable to many occupations whether I am running my own business or working for a corporation.
What business concentration are you planning to pursue? Why?
I am not sure which business concentration I will choose. I am looking forward to being exposed to the various concentrations through the UNO CBA curriculum. I believe that these classes will help me decide which concentration I would like to pursue in the near future.
What aspect of the Scholars Academy are you most looking forward to?
I am most excited about the unique classes offered and the opportunities to meet business mentors. I am also looking forward to getting to know the other members of the Academy.
What do you like to do in your free time?
I like to play tennis and spend time with my family and friends.
What is one thing we would be surprised to know about you?
I have been in a hot air balloon crash.