UNO Professor Recognized for Refugee Volunteer Efforts
Dr. Phil Witt and his family were honored as outstanding volunteers during a World Refugee Day celebration June 24.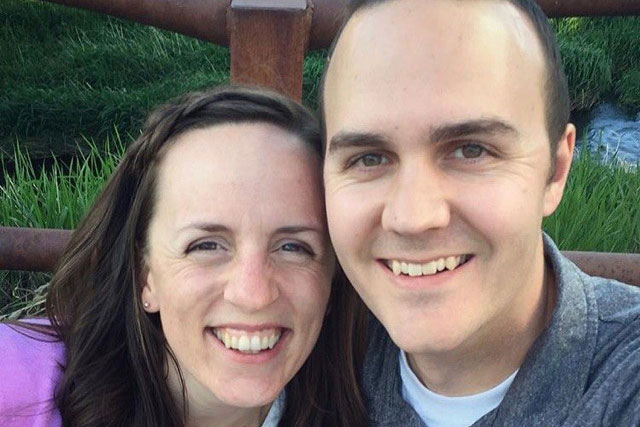 The feeling started to percolate last fall — a desire to help in response to the world's refugee crisis.
"We could either sit there and stew or do something about it," said Phil Witt, assistant professor of supply chain management at the University of Nebraska at Omaha.
So Phil and his wife, Angie, decided to turn their passion into action. They connected with the Refugee Empowerment Center in Omaha to help resettle a refugee family from Burma.
The Witts got busy collecting donations and purchasing items to stock a small apartment.
A handful of families from their church congregation pitched in. Plus, Angie sold refugee/multicultural peg dolls through her online business, The Painted Peg, using the proceeds to buy household essentials and a week's worth of groceries.
With their three daughters (ages 2, 6 and 9) in tow, Phil and Angie spent a couple days in May setting up the apartment, trying their best to create some semblance of a space that would make the family of three feel welcomed.
"The transformation was fun to see," Phil said.
This month, the Witts were surprised to learn that the Refugee Empowerment Center selected them as outstanding volunteers. They were recognized during a World Refugee Day celebration at the Joslyn Art Museum on June 24.
Of course, the real reward was the experience.
"We wanted to try to set an example for our kids," Phil said. "It's important to try to give back as much as we can."
He added, "I think the best way to alleviate any frustrations or stresses about issues that are going on is to pick an issue and go out and try to help."
Dr. Phil Witt joined the UNO College of Business Administration in August 2016, adding to the college's growing supply chain management program. He holds a Ph.D. in Operations Management from Washington State University.