Scholars Academy: Riley Lyon
The College of Business Administration Scholars Academy will welcome 20 more students this fall. Meet a member of the 2017 cohort.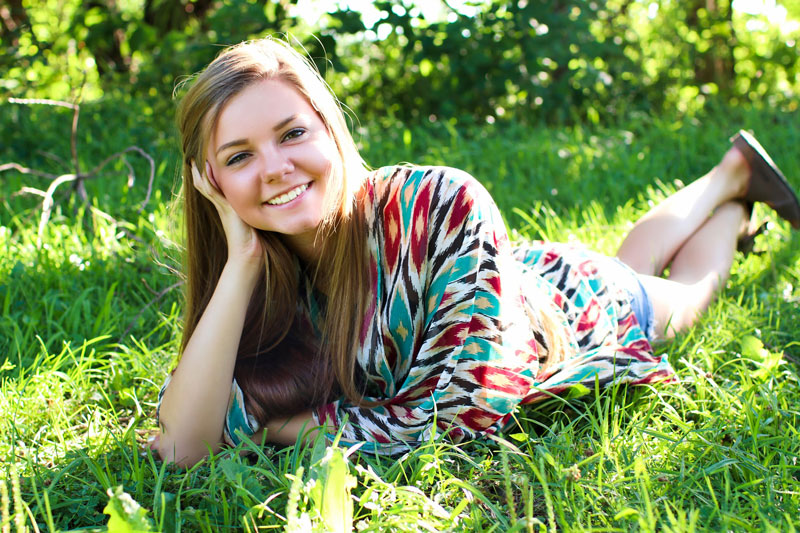 Riley Lyon is a 2017 graduate of Lakeview High School.
The UNO College of Business Administration Scholars Academy is a close-knit community of ambitious, high-achieving business students who want to challenge themselves while pursuing a bachelor's degree.
During this four-year program, Scholars are mentored by Omaha-area business professionals, take special business courses taught by award-winning faculty, and gain real-world experience through community engagement and international travel. They also receive generous scholarships.
Scholars are selected the spring of their senior year in high school after a rigorous and competitive application process.
Meet new member Riley Lyon of Columbus, Nebraska.
---
Why did you choose UNO?
UNO has always been among my interests throughout my college search. I liked the fact that I would be with my mom who currently lives in Omaha. I also liked how beautiful and amazing the campus is, specifically Mammel Hall.
Back in May 2016, I visited UNO and absolutely fell in love with everything I saw. I had a strong gut feeling that this is where I belonged.
I am from a small town of about 20,000 people, so I think that coming to Omaha will bring me many different and exciting experiences that I would not be able to get anywhere else.
Why did you choose business as a major?
Business is something that runs in my family. Both of my parents have managed a business before and were extraordinary at doing so. I really took after that part of them.
Math has always been my favorite subject as well as business classes throughout high school. I like the fact that with a business major, I have so many options and opportunities. I feel very confident and limitless going into a business major, and I really like that feeling.
What business concentration are you planning to pursue? Why?
I will pursue a concentration in either accounting or marketing. I am currently in an accounting class as a senior, and it just comes easy to me. I like working with numbers. I have also learned so much from that class, and it only makes me want to learn more.
My manager at Scooter's has complimented me over and over about my skills to upsell. This sparked my interest in marketing. The owner of the business also does real estate, and she is quite the inspiration.
With the knowledge of either of these concentrations, I can do amazing things.
What aspect of the Scholars Academy are you most looking forward to?
Definitely meeting amazing people and getting involved. My biggest regret throughout high school was not being more involved.
I made some really great memories with all of my extracurricular activities. I always think about how many more I could have made if I would have taken that extra step out of my zone and joined another activity.
I plan to do as much as I can with the Scholars Academy and at UNO.
What do you like to do in your free time?
I enjoy working my brain, whether that be at my job, doing a puzzle, or simply just thinking about how I can improve myself and my life.
I also enjoy sleeping and watching Netflix, but who doesn't? Most of my free time is spent at my job where I have memorized many drink recipes and cleaning procedures.
I love to be up, moving, and making money more than almost any other activity. I work hard to be the best I can be at what I do.
What is one thing we would be surprised to know about you?
I am very self-critical. I try to be the best I can be at everything I do. I strive to make everyone happy as long as I'm not putting myself in a bad place.
My main goal in life is to make my family proud of me, and I will do absolutely anything it takes to do that. I want to prove to the world that I am good enough. I know that with enough practice, determination, and work ethic, I can achieve anything I want.