UNO Business Students Honored for Academic Excellence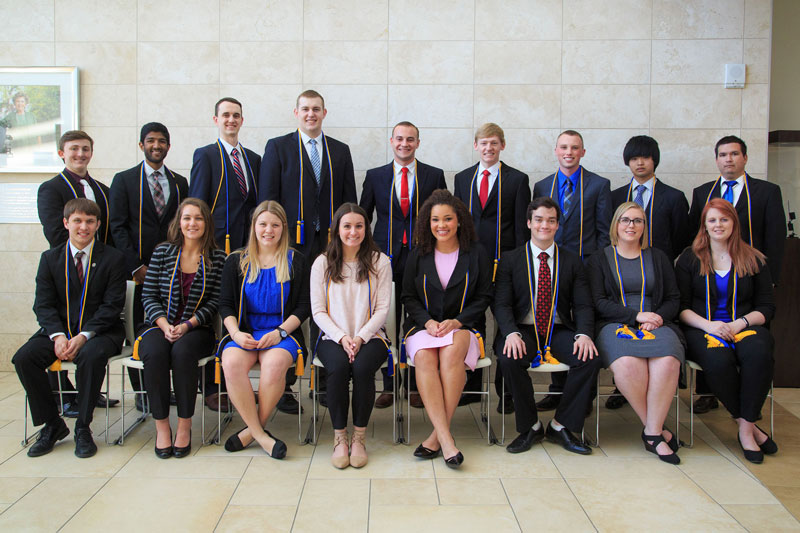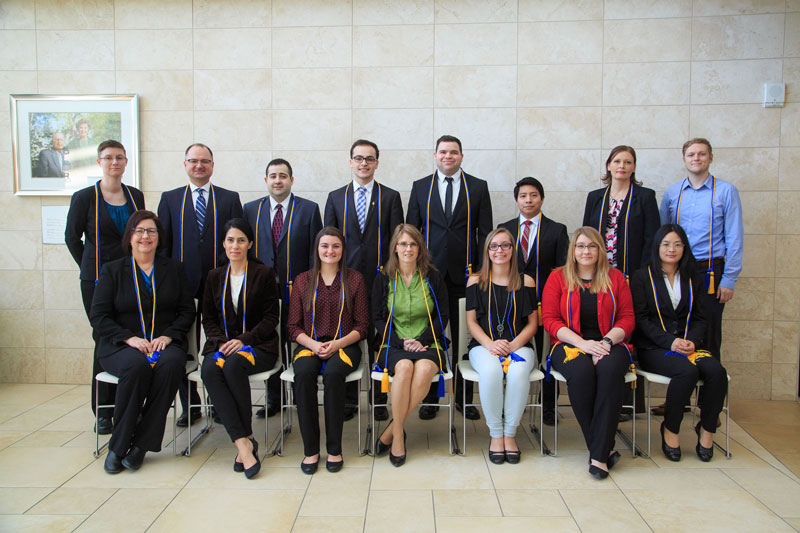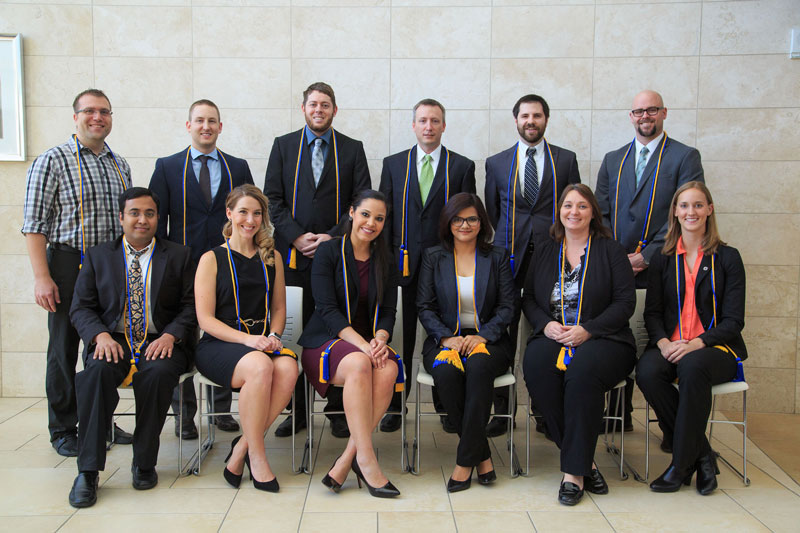 OMAHA – The University of Nebraska at Omaha (UNO) College of Business Administration (CBA) inducted 64 high-achieving students into Beta Gamma Sigma Honor Society in April.
Students invited to join must be in the top 10 percent of juniors and seniors and the top 20 percent of graduate students. This year, CBA students earned minimum GPAs of 3.875 for juniors, 3.821 for seniors and 3.922 for graduate students.
Celebrating the 52nd year at UNO in 2017, Beta Gamma Sigma is an international honor society serving AACSB-accredited business schools. Less than 5 percent of the world's business programs maintain this rigorous accreditation.
The following students were inducted during the CBA Honors and Awards Ceremony on April 6:
Ankara, Turkey
Oylum Arnold, Senior
Arlington, NE
Trevor Koger, Junior
Baldingen, Germany
Moritz Tischinger, MBA
Bellevue, NE
Karen Harder, Senior
Emilie Pechacek, Senior
Blair, NE
Trevor Hagedorn, Senior
Braunschweig, Germany
Steffen Maechtig, MBA
Burwell, NE
Cecelia Carson, Senior
Cambridge, NE
Caleb Moyer, Junior
Central City, NE
Jill Gathje, Junior
Council Bluffs, IA
Daniel Kemp, Senior
McKenzie Pettepier, Senior
Elkhorn, NE
Judy Bodewitz, Senior
Elkton, VA
Alexis d'Amato, Junior
Fremont, NE
Sarah Nickolaison, Junior
Gretna, NE
RJ Dechow, Junior
Gothenburg, NE
Rachel Rice, Senior
Kansas City, MO
Haley Shelton, MBA
La Vista, NE
Amelia Brockman, Senior
Lewis, IA
Steph Freund, Junior
Lincoln, NE
Skyler Johnson, MAcc
Tierra Ryann Johnson, Junior
Justin Oehm, Junior
Loveland, CO
Alexander Liss, Junior
Missouri Valley, IA
Luke Haner, MBA
New Orleans, LA
Alik Parry, MAcc
North Platte, NE
Jennifer Romans, MBA
Omaha, NE
Elise Adams, Junior
Darren Betts, MBA
Connor Carbullido, Senior
Stephen Carter, MBA
Aaron Caughey, MBA
Karthik Chidambararamasubramanian, MBA
Sean Denning, MBA
Nguyen Do, Junior
Anthony Giacovelli, MBA
Joe Hayes, MBA
Patrick Hodson, Junior
Nathaniel Jensen, Senior
Bryan Katafiasz, Senior
Alexander Larson, Junior
Jacob Lerum, Senior
Lucas Luke, Junior
Jocelyn Madhavan, MBA
Eros Gesu Mejia-Hernandez, Junior
Ismael Pascual, Senior
Seth Revord, Inducted Post-Graduation
Erin Rhoten, Senior
Poojah Singh, MBA
Chad Swantz, MBA
Ryan Sweet, Senior
Sarah Urick, Senoir
Mary Wehr, Senior
Papillion, NE
David Atwood, MBA
Jennifer Grisso, Junior
Nolan Retzlaff, Junior
Scottsbluff, NE
Roxanne Haslam, MBA
Shizuoka, Japan
Daisuke Toyama, Junior
Sioux Falls, SD
Mark Theisen, MBA
Waverly, NE
Christian Dauel, Junior
Yuen Long, Hong Kong
Ranjina Rai, Senior