UNO Executive MBA Program Names New Director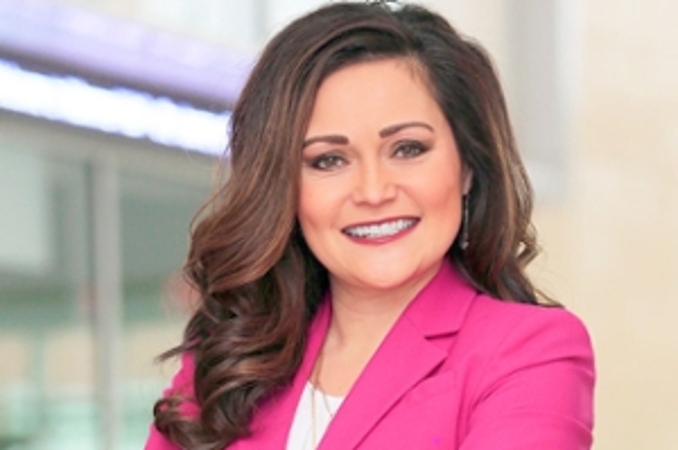 Employed at UNO since 2008, Melanie Krings has served as the Executive MBA program's assistant director since March 2014.
OMAHA – The University of Nebraska at Omaha (UNO) College of Business Administration (CBA) has named a new Executive MBA program director.
Melanie Krings will start as director this year on April 1. Serving as the program's assistant director since March 2014, Krings was selected after a national search process conducted by Aureus Group and after current director Bill Swanson announced his plans to retire this spring.
"It is an honor to step into this new role with Executive MBA and Executive Management Education," Krings said. "I look forward to building on the momentum of the past eight years and continuing the collaboration with our valued alumni, faculty and community partners. I also thank Bill for his mentorship during my career here at UNO."
With a decade of higher education experience, Krings will oversee the Executive MBA and Executive Management Education programs, providing strategic direction in areas such as external relations, program development and evaluation, marketing and recruitment, international projects, and fundraising.
Employed at UNO since 2008, Krings has led recruitment, marketing and operations for Executive MBA in addition to teaching part time and holding other campus leadership positions, including Staff Advisory Council president and appointments on UNO's Strategic Planning Committee and the Chancellor's Global Risk Management Taskforce. She earned an MBA as well as bachelor's degrees in business administration and journalism from UNO.
"Melanie has been an asset to the Executive MBA program for many years, and we are excited to name her the new director after a competitive selection process," said Louis Pol, dean of CBA. "I also want to commend Bill for his many years of service to UNO, including nearly nine years leading Executive MBA and Executive Management Education. Both programs are in a strong position thanks to Bill's and Melanie's leadership."
Bill Swanson's career at UNO has spanned nearly 20 years, including positions as assistant dean of CBA, assistant to the vice chancellor, campus legislative liaison and director of career services before his current post as Executive MBA program director. He has also held managerial positions at Valmont Industries and First National Bank.
"Melanie has been a great addition to the EMBA team and has done an excellent job of serving the program," Swanson said. "She is positioned well to move the program forward with the continued support of alumni and faculty."
Swanson earned an Executive MBA from UNO in 1991.
Founded in 1975, UNO's Executive MBA is the 13th oldest program in the nation. The 17-month, AACSB-Accredited program is designed for experienced working professionals, includes an international business consulting trip, and boasts award-winning faculty and a global alumni network.
To learn more, visit http://emba.unomaha.edu.