CBA Student Intern Spotlight: Adrienne Cavill
Meet a Maverick who is making the most of her summer by investing in her future career.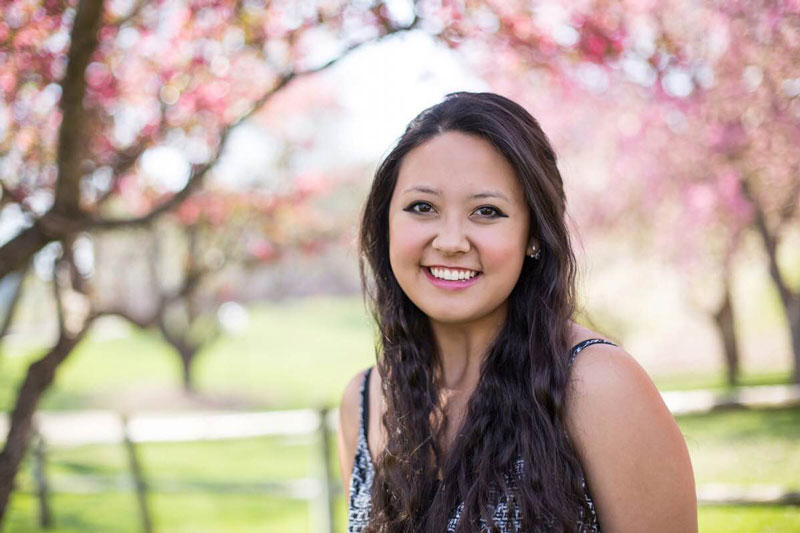 CBA sophomore Adrienne Cavill is studying marketing, management and international business.
OMAHA – This summer, Adrienne Cavill will amass at least 8,000 airline miles and 280 internship hours — not to mention countless memories exploring Europe for the first time.
She's spending eight weeks in Dublin, Ireland, as a marketing intern at QED Training. The company provides training and business development services to startups and growing enterprises around Ireland.
From Kearney, Nebraska, Cavill recently completed her first year of college as a member of the CBA Scholars Academy, an honors program for top business students.
"I am so appreciative of the support network I have at CBA," she says.
This CBA Scholar with an appetite for adventure shares more about her international internship and career goals below.
What are your job duties?
I will be assisting with numerous marketing functions, including public relations, increasing brand awareness, writing articles, brainstorming social media strategies, business development and sales support, event activities, production of print and electronic media and marketing materials, marketing campaigns, inquiries and customer service.
What do you enjoy about your job?
What I enjoy most is the opportunity to begin building an international business network by working in a foreign country.
How does your job relate to your coursework in CBA?
It's an incredibly fulfilling experience to have the work I do in the classroom help me with on-the-job personal development. Even working in another country, basic business and marketing concepts are still at the core of my professional work.
What are your career goals? How is CBA helping you achieve them?
I hope to one day work for an international marketing consulting firm. Some of the most important tools a business student can have are professional development and networking skills. I am grateful that the professors and administrators at CBA have given me the support and instruction to utilize these skills and to flourish in all my future career endeavors.
---
For more information about internships and career services, visit the Career Center at CBA website at cba.unomaha.edu/careercenter.