Keep these statuses and closures in mind as you navigate campus.

Bonus Day Status in Lot D
If volume allows, lot D will be opened to valid UNO permit parking. If volume for event visitors is too high, lot D will remain closed off for reserved parking.
3/23/23 | BONUS DAY! Any vehicle with a valid UNO parking permit may park in lot D.
3/24/23 | Possible. To be confirmed on 3/23.

Road Closures or Impacts
UNIVERSITY DRIVE NORTH
Impacting University Drive near Durham Science Center | Work continues on the Durham Science Center, and the crane keeps showing up at various times without notice. Be aware that the drive may be closed at various dates and times.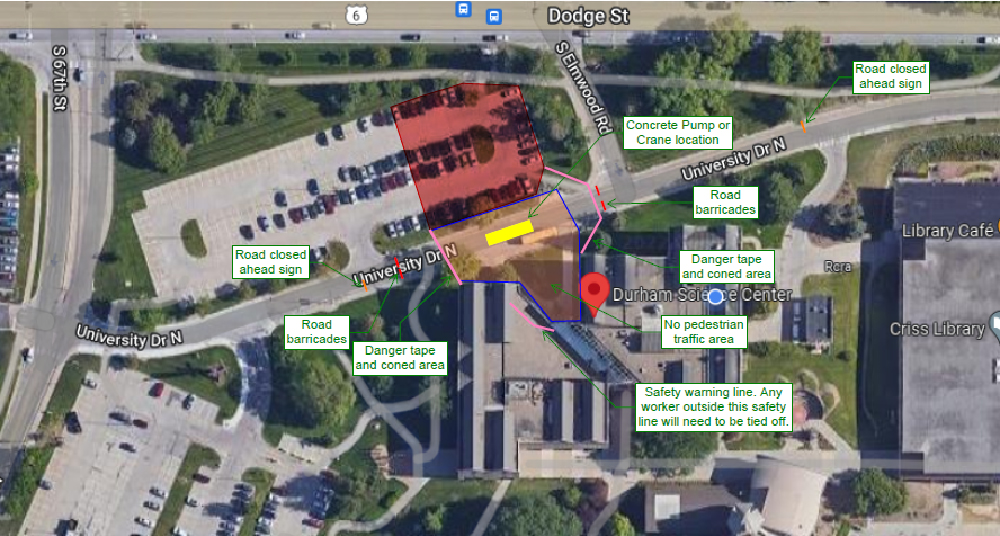 Lot Closures or Impacts
ROSKEN HALL ELEVATOR RENOVATION
Impacting lot North of Roskens Hall | Weather permitting, the lot north of Roskens hall will be closed Friday, March 17, and Saturday, March 18, for the placement of materials and possibly a crane to facilitate work on the elevators.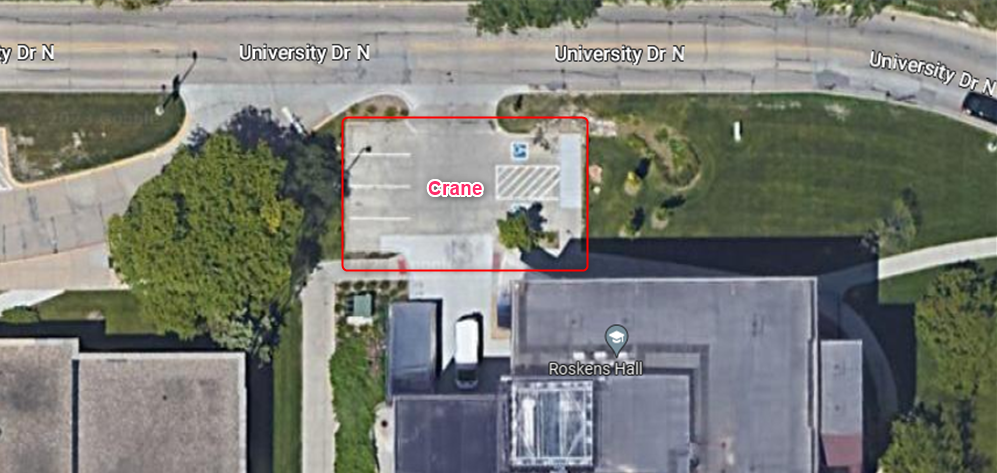 H & K RENOVATION
Impacting Lot O | Beginning the week of Spring Break, Monday, March 13, the northwest corner of lot O will be blocked off for dumpster placement. This project estimated to be complete by Monday, April 10.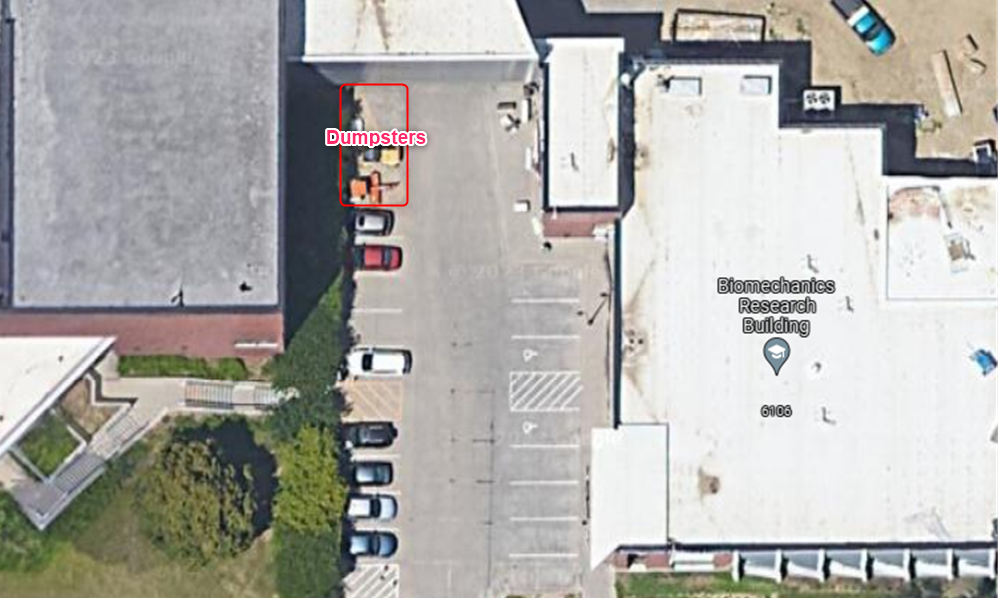 H & K REACH PROJECT
Impacting Lot O | Estimated start date on Monday, April 10, 2023 and running through May 31, 2024, the west side of lot O next to the H&K building will be fenced off and unusable for parking. The east side will remain reserved for Gait Lab visitors, with occassional temporary closure of the whole lot for large material deliveries.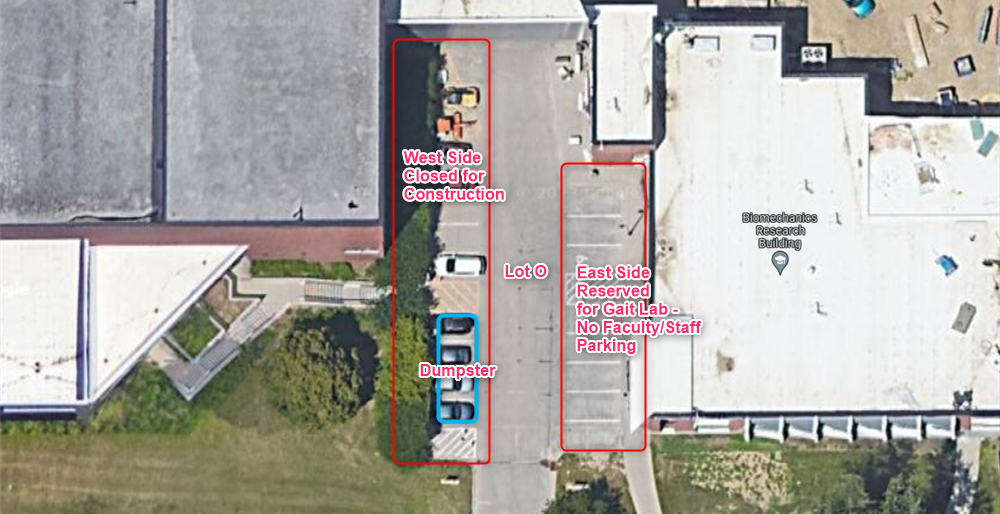 DURHAM SCIENCE CENTER RENOVATION
Impacting Lots F and Y | Beginning 5/2/22 and continuing through 2024. 48 stalls impacted by construction materials area fenced off. Additional 4-8 stalls impacted on 5/16/22 when storage containers placed on north side of lot. Contractors asked to park in lot Y to provide room for students in lot F.