Keep these statuses and closures in mind as you navigate campus.

Bonus Day Status in Lot D
If volume allows, lot D will be opened to valid UNO permit parking. If volume for event visitors is too high, lot D will remain closed off for reserved parking.
12/7/22 | Due to high volume of reserved event parking, there is no bonus parking in lot D.
12/8/22 | Looks unlikely. To be determined on 12/7/22.
12/9/22 | Possible. To be determined on 12/8/22.

Road Closures or Impacts
UNIVERSITY DRIVE NORTH
Impacting University Drive near Durham Science Center | Work continues on the Durham Science Center, and the crane keeps showing up at various times without notice. Be aware that the drive may be closed at various dates and times.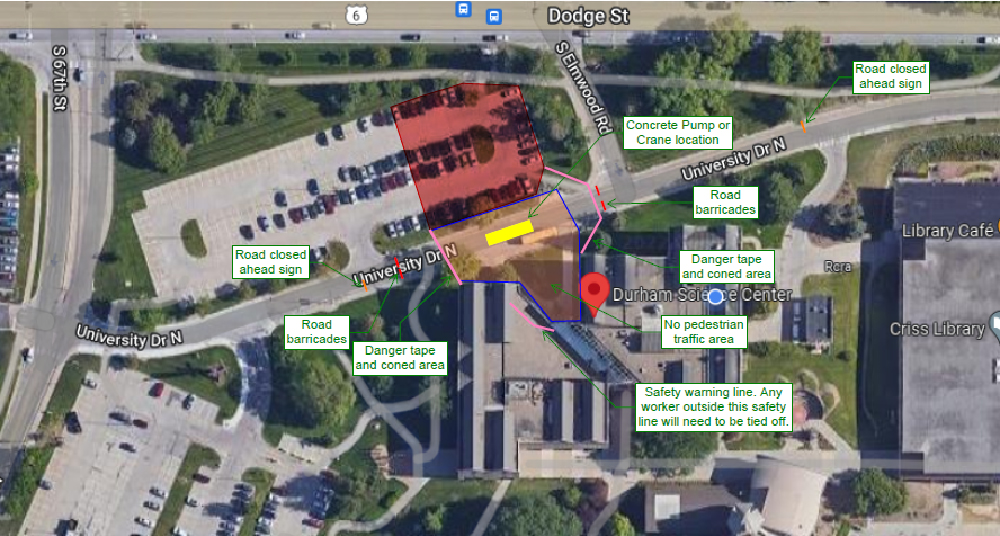 62ND STREET CONSTRUCTION
Impacting entrance to Lot Z | Work is scheduled to begin in November on the re-design of the turn from Dodge Street onto North 62nd Street. This will impact entry to lot Z at St Margaret Mary's. The project may last several weeks.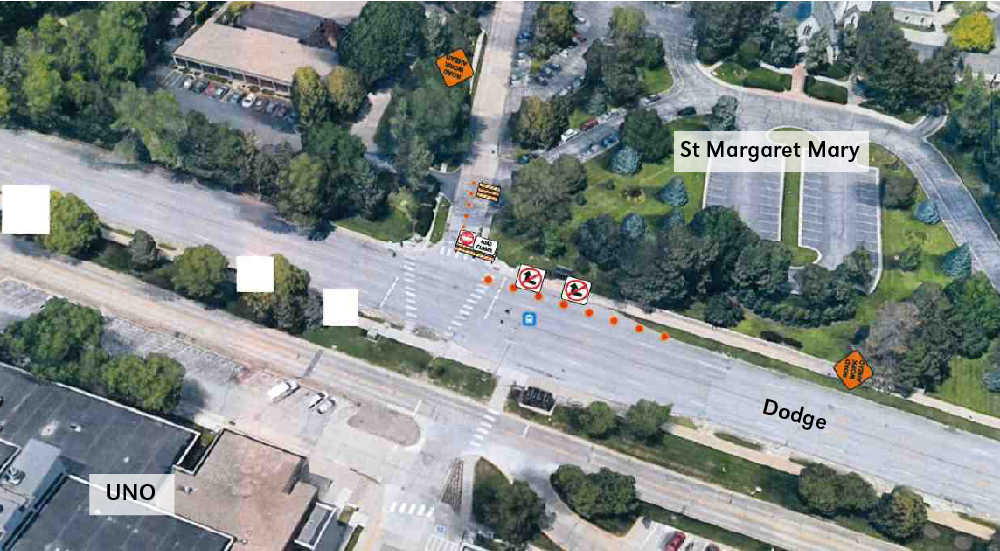 Lot Closures or Impacts
FIRST CHRISTIAN CHURCH REPAIR PROJECT
Impacting Lot Y | Concrete work on the west side of First Christian Church lot Y will begin Thursday, November 10, impacting 20 spaces. Work may take 7-14 days.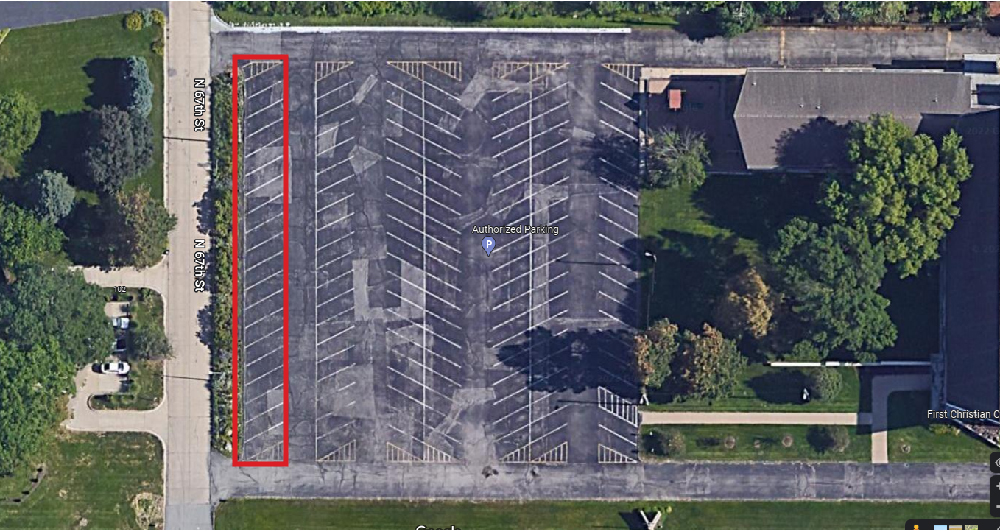 BOILER CHILLER AND COOLING TOWER REPLACEMENT PROJECT
Impacting Lot S through August | All of lot S will be impacted as work on the towers west of the Central Utilities Plant are replaced. Project to begin with minimal impact on Monday, November 14 and escalating after that until lot is unavailable for parking. This may also impact University Drive South at various times.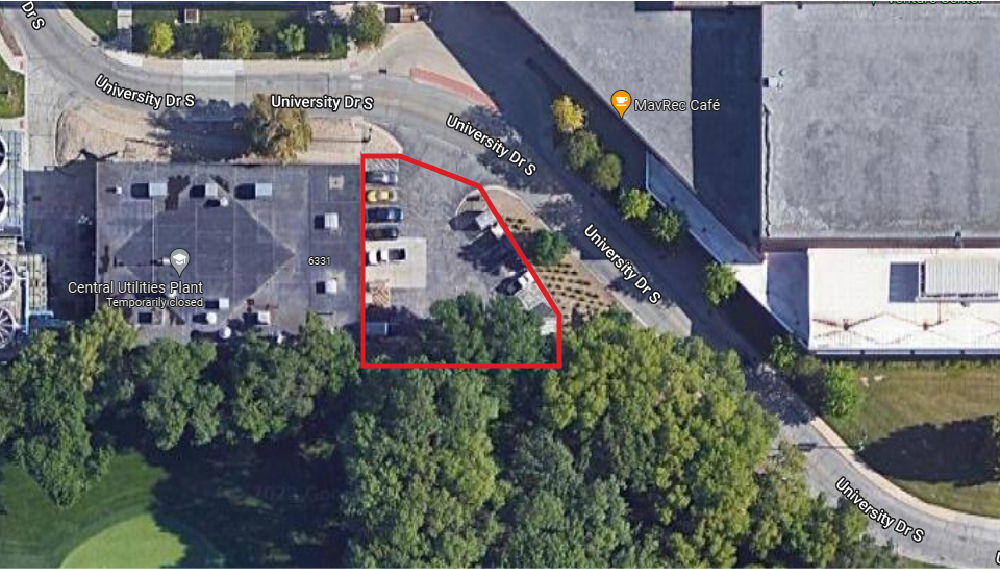 PKI RE-ROOFING PROJECT
Impacting Lot 2 through October | Northern portion of lot 2 (39 stalls) used for material staging, and eastern portion of lot 2 for unloading trucks (10 stalls) will be closed off for PKI Building re-roofing project. Western portion (6 stalls) will be closed during deliveries. BE AWARE OF LARGE TRUCKS DRIVING THROUGH THE LOT ON THE DATES LISTED. Additional Dates to be determined.
2/24/22, Thursday - Lot 2 staging and unload areas closed for truck delivery.
2/25/22, Friday - Truck delivery to unload and staging areas.
3/1/22, Tuesday - Truck delivery to unload and staging areas.
3/8/22, Tuesday - Truck delivery to unload and staging areas.
6/21/22 - Work has shifted to the north side of the building, impacting three stalls for the next two weeks.
7/5/22 - Work area expanding on north side. Temporary ADA signs to be placed.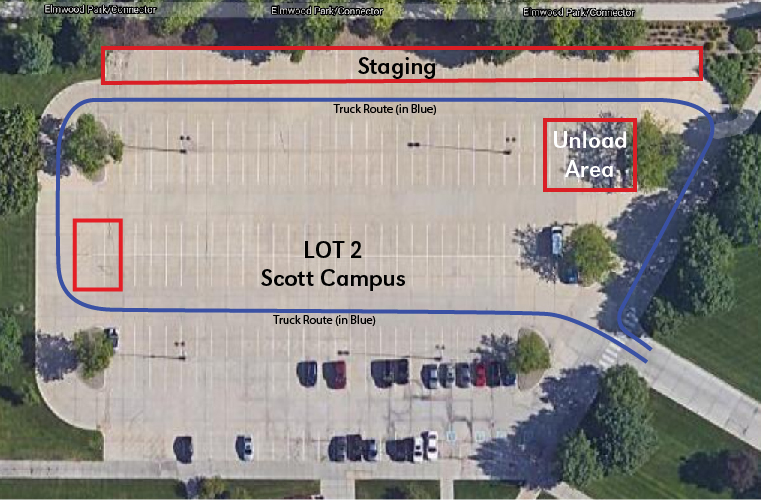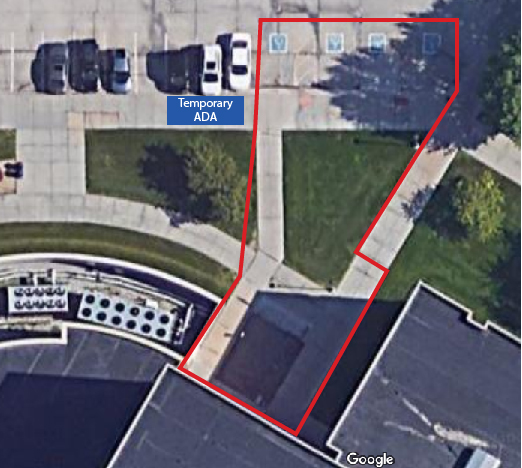 DURHAM SCIENCE CENTER RENOVATION
Impacting Lots F and Y | Beginning 5/2/22 and continuing through 2024. 48 stalls impacted by construction materials area fenced off. Additional 4-8 stalls impacted on 5/16/22 when storage containers placed on north side of lot. Contractors asked to park in lot Y to provide room for students in lot F.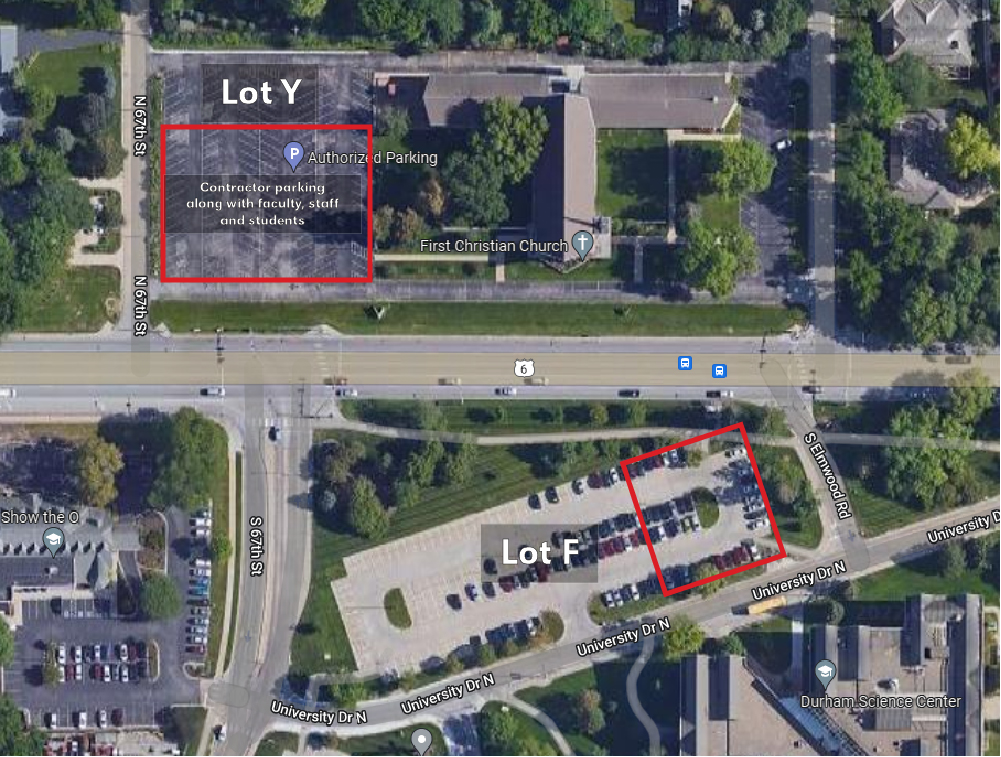 MILO BAIL STUDENT CENTER PROJECT
Impacting Lot R | Through November.
3 stalls impacted in southeast corner of lot R.