UNO Hosts the Spring 2023 Strategic Planning Forum
A panel of UNO leaders provided an update on strategic planning and receive feedback from the campus community.
published: 2023/05/17
contact: Sam Peshek - Office of Strategic Marketing and Communications
email: unonews@unomaha.edu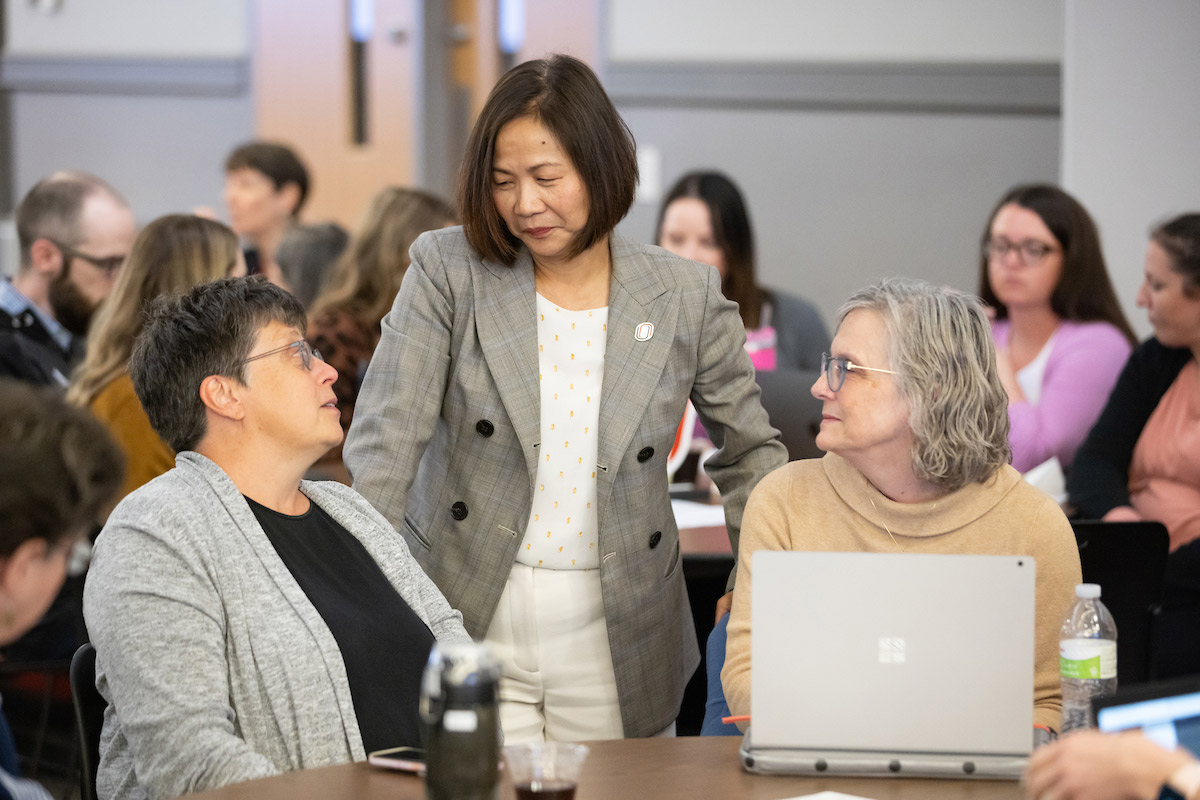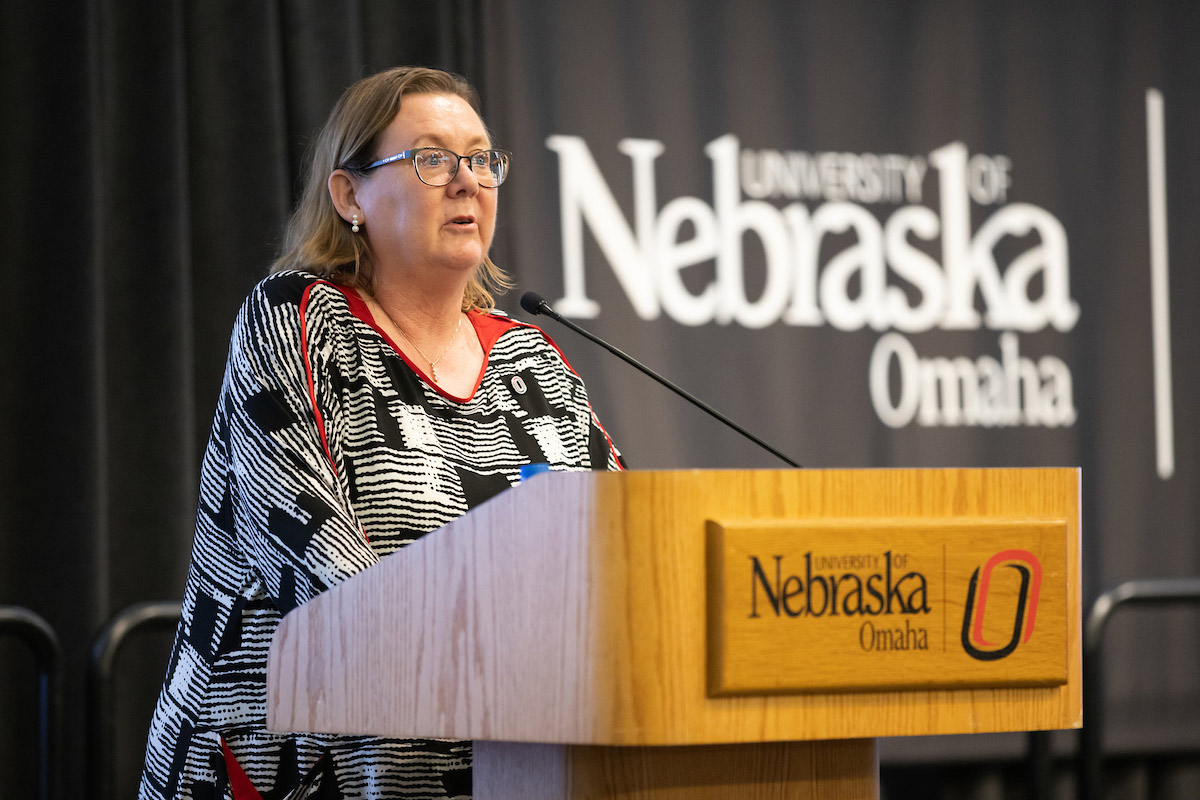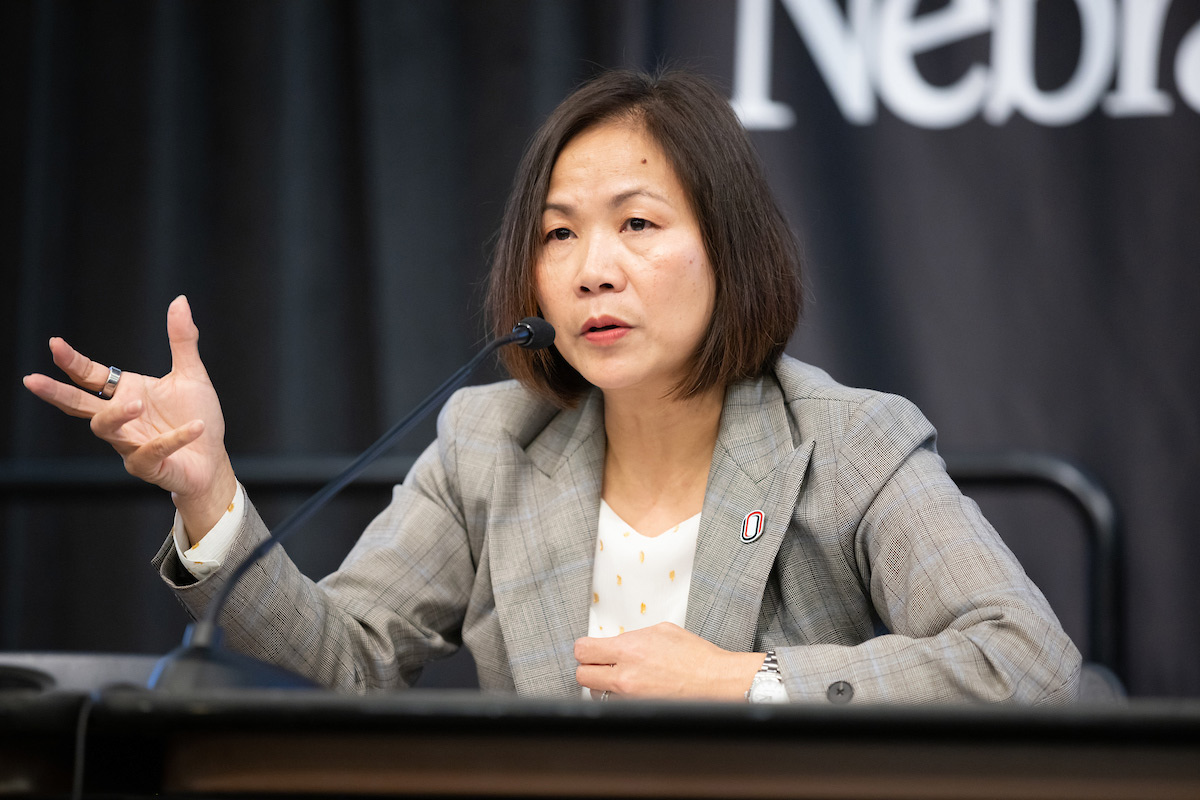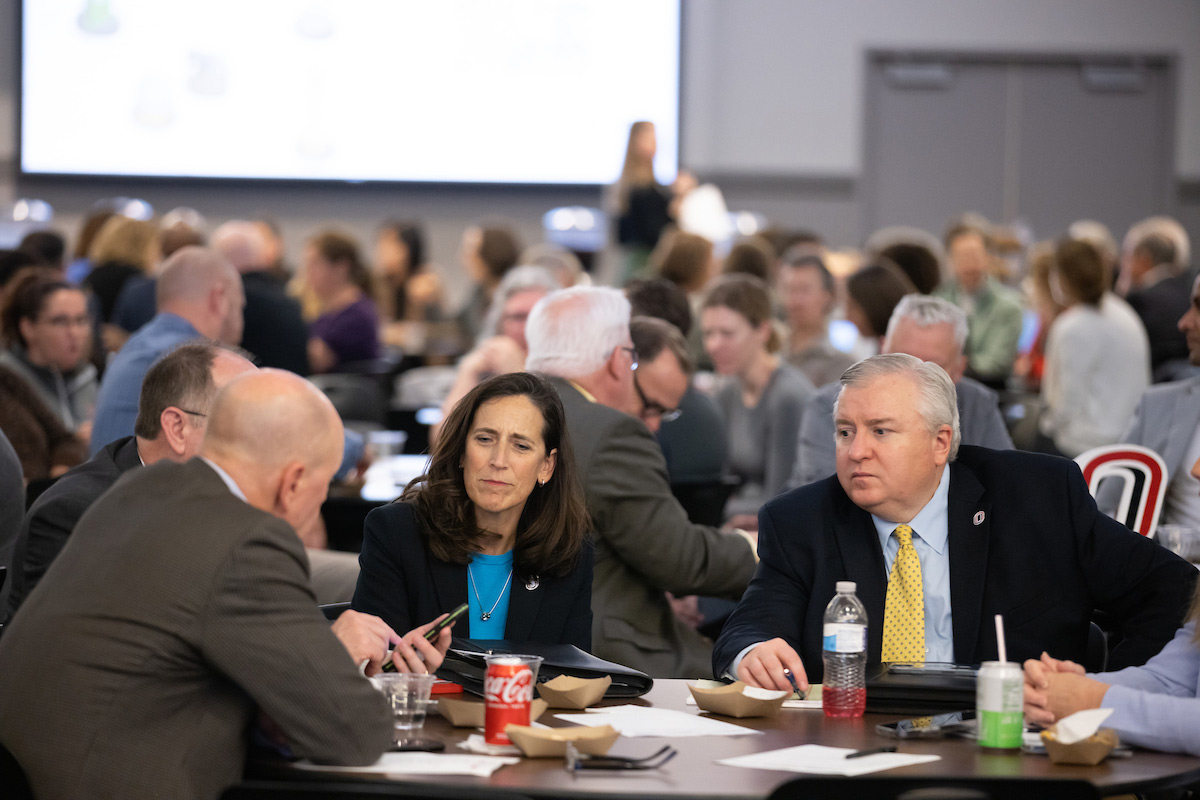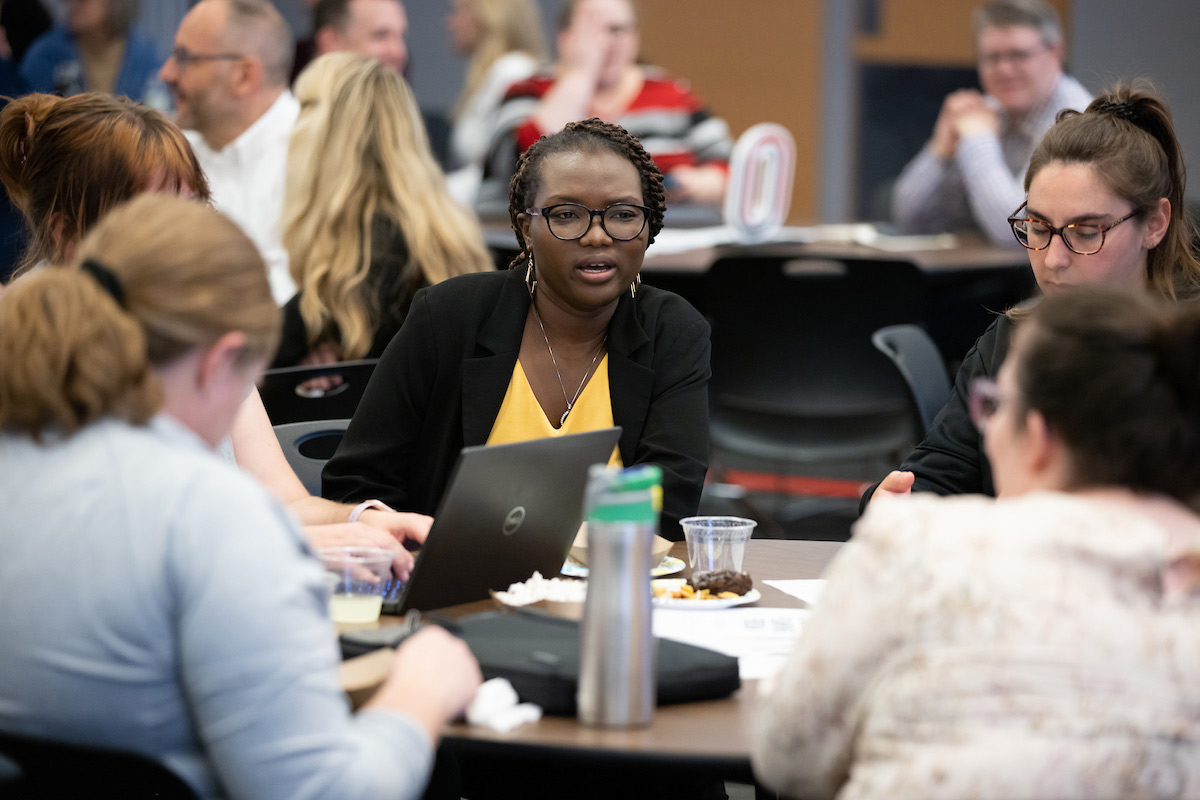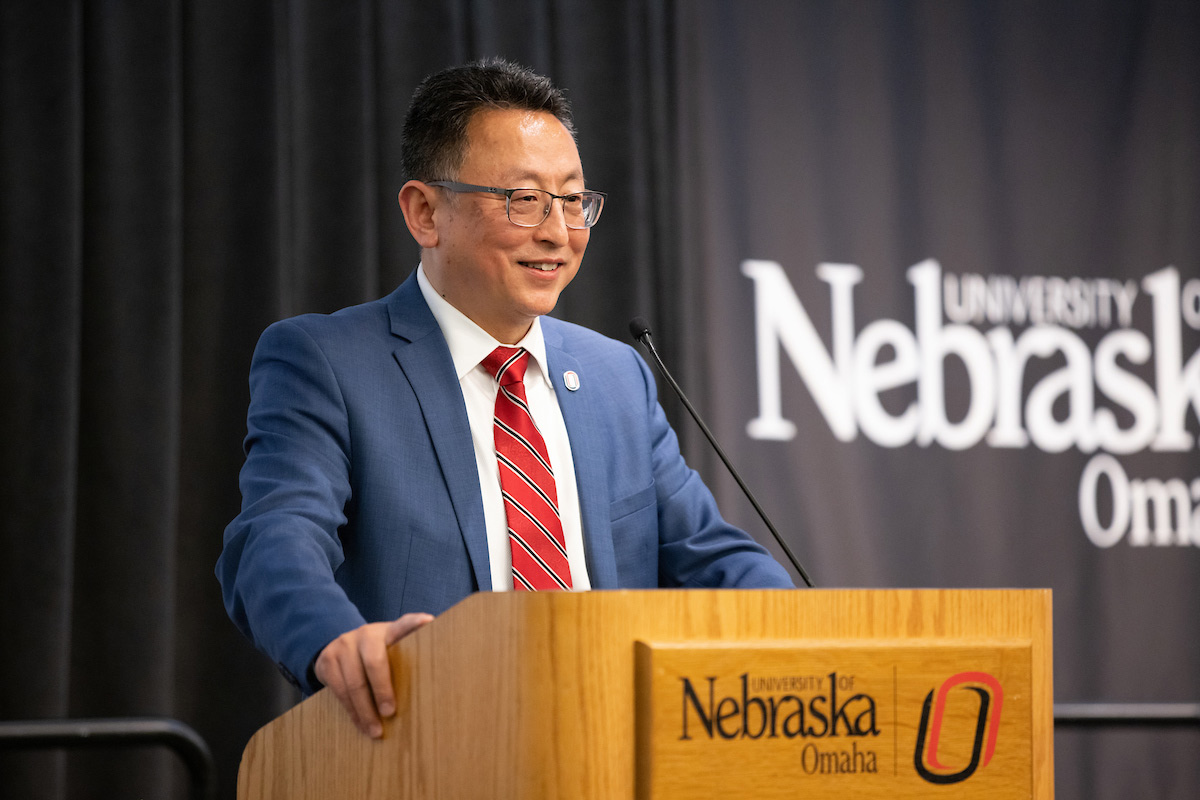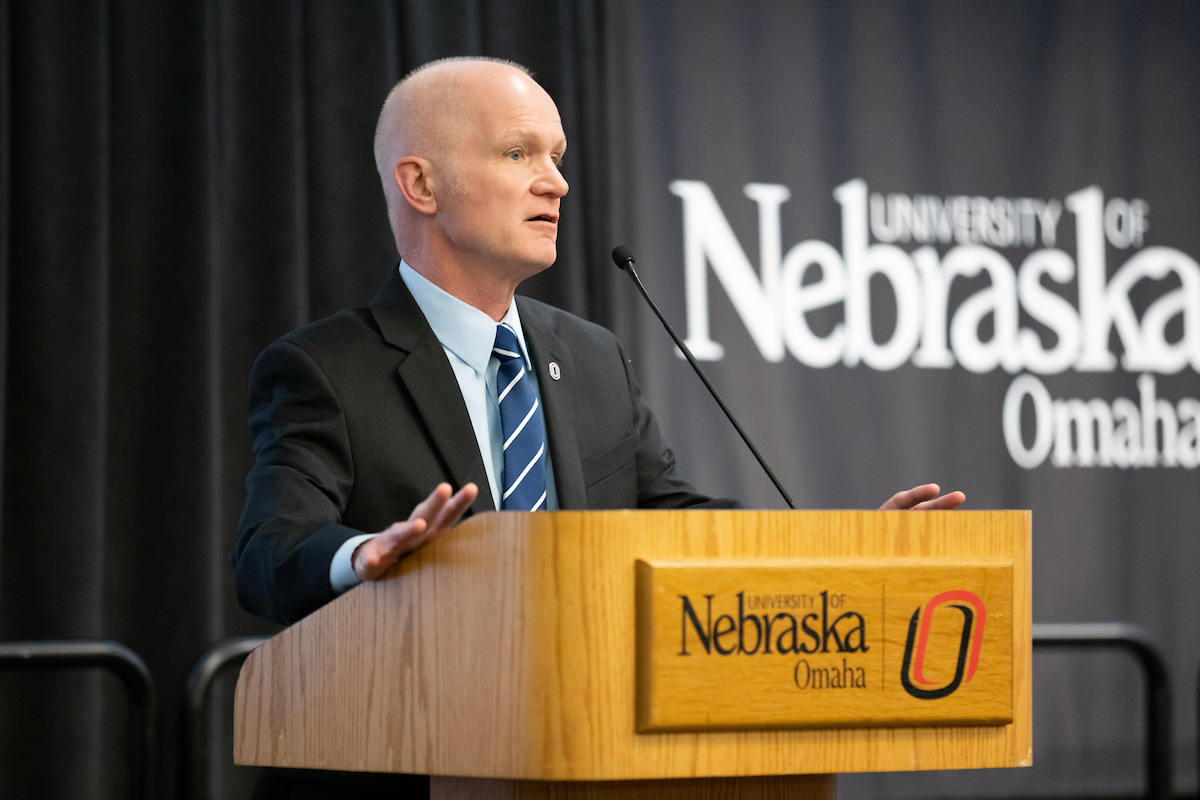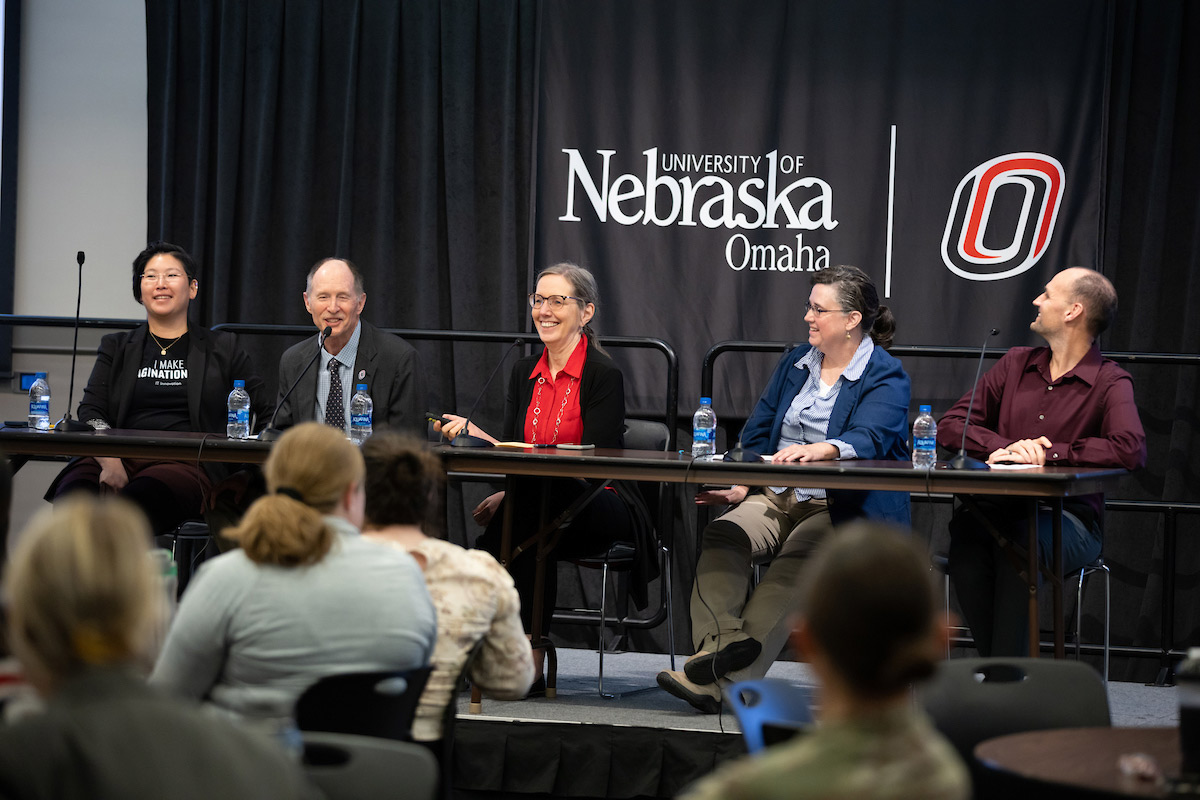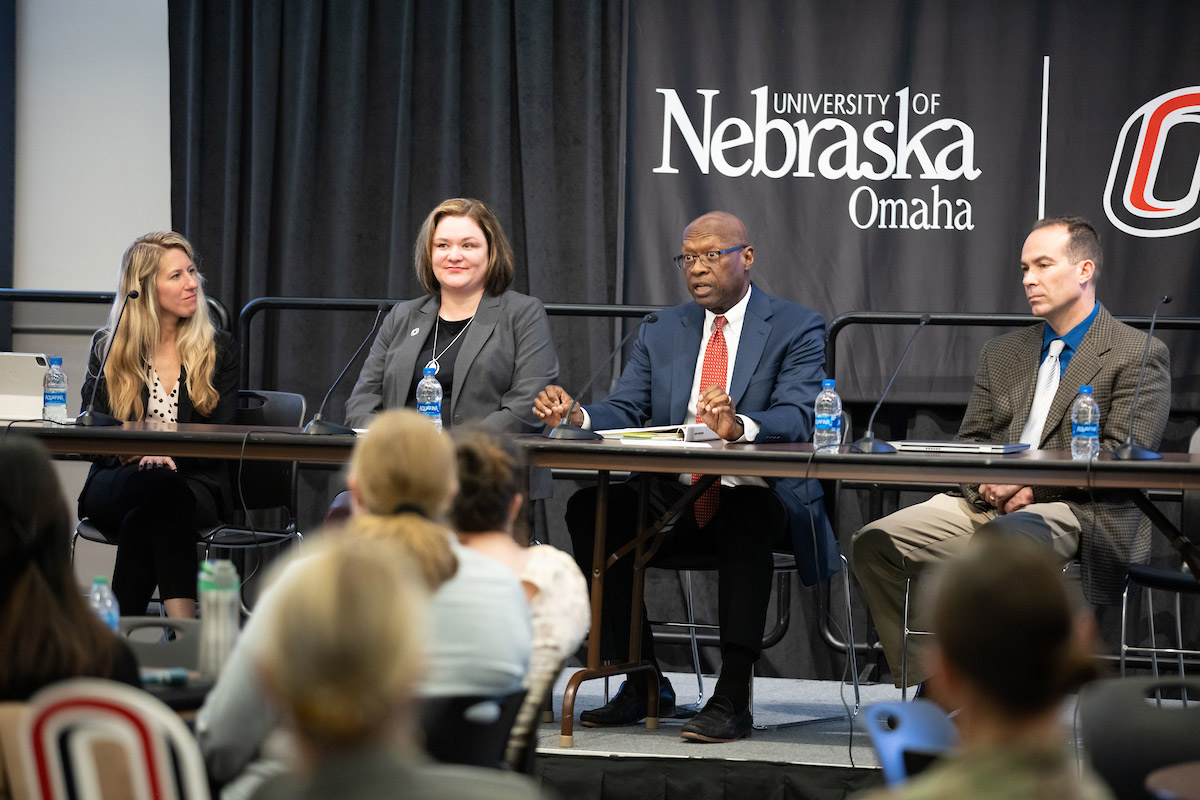 The University of Nebraska at Omaha (UNO) is in its strongest position yet to emerge as a premier metropolitan university, UNO leaders said during Monday's Strategic Planning Forum.
During the forum at the Milo Bail Student Center, Chancellor Joanne Li, Ph.D., CFA, and a panel of campus leaders and subject matter experts gave an update to a full room of nearly 300 attendees on strategic planning and received feedback from the campus community on how UNO can better build for the future.
"There is so much good work happening across campus in support of UNO's strategic mission to support and strengthen our students' economic and social mobility," Li said. "I am inspired by all the great things you, our faculty, and staff are doing to position UNO for the future."
Topics covered during the forum included a scan of the higher education landscape, an overview of UNO student performance initiatives focused on strategic recruitment (such as OUR Tuition) and retention efforts and an update on UNO's workforce development strategies including microcredentials, the Future of Work Symposium, and Career Connect.
Senior Advisor to the Chancellor Deborah Smith-Howell, Ph.D., provided context for the forum's upcoming discussions and survey questions with an overview of the challenges and opportunities facing higher education.
Smith-Howell noted how demographic changes – such as the shrinking population size of 0 to 17-year-olds and 18 to 24-year-olds – are forcing universities to think differently about how they recruit, retain, and better serve students. She also mentioned how the increase in popularity of associate degrees and credential programs have increased in demand in recent years, as well as how apprenticeships and internships will play major roles in the future of learning.
"What we are seeing is that the pace of change and the expectations for change are increasing dramatically," Smith-Howell said. "There are expectations from students, from employers, from legislators, from all kinds of different groups. If we are going to shape our own destiny, we've got to be able to respond to those changes."
During his overview of student performance, Senior Vice Chancellor for Affairs Phil He, Ph.D., discussed the sense of urgency he is operating with in concert with faculty and staff across campus to enhance the student academic experience. General education reform stood out among other efforts – which included service-learning and lifelong learning – as the university's most urgent project. According to He, UNO's general education requirements have not been adjusted in 10 years, and pointed to the University of Texas at San Antonio and Northeastern University as examples of the positive impacts general education reform can have.
"I'm determined to work very closely with our colleagues, work very closely with Faculty Senate, and senior leadership starting this summer," He said. "This is not going to be overnight, but that determination is there."
Vice Chancellor of Institutional Effectiveness and Student Success Rich Klein, Ph.D., gave attendees a close look at UNO's strategic retention and recruitment efforts. According to Klein, bringing students to UNO's campus constituted a major contributing factor in driving UNO's 8.7% increase in first-time full-time enrollment.
"Our campus sells itself," Klein said. "This is probably one of the nicest public urban campuses in the country, so it really does sell itself when you can get prospective students here in-person."
Klein also discussed the challenge of transfer recruitment, which experienced a significant decrease this year.
"That population is getting away from us, and we really need to work collectively to come up with unique and creative ways that we secure those students," Klein said.
One year ago, UNO launched the Career Connect initiative – an innovative program that partnered with Omaha area employers to pledge paid internship opportunities to UNO students. Since then, UNO has partnered with 112 employers.
"Our work isn't done," Career Development Director Levi Thiele, Ph.D., said. "We know that internships offer valuable work experiences, skill development, networking opportunities, and improved employment outcomes. Our research consistently shows students who have paid internships obtain more job offers, higher starting salaries, and experience shorter job searches compared to students who students participate in unpaid or no internships at all."
To close out the forum, Chancellor Li thanked the audience and speakers for taking time to participate in the afternoon's dialogue.
"UNO is in great hands because of wonderful faculty and staff like yourself," she said. "I feel so excited today after listening and I cannot wait to read all the responses that we are going to gather from you. On behalf of the leadership team at UNO, thank you for working so hard for the university, because you all show up for students.
Forum attendees and RSVP's will have an opportunity to complete a brief post-event survey.
The next strategic planning forum slated for the Fall 2023 semester will focus on institutional impact.