UNO Chapter of Phi Kappa Phi Inducts 2022 Class
The 115-year-old national honor society recently welcomed 66 new UNO students and staff members.
published: 2022/05/04
contact: Office of Strategic Marketing and Communications
email: contact@unomaha.edu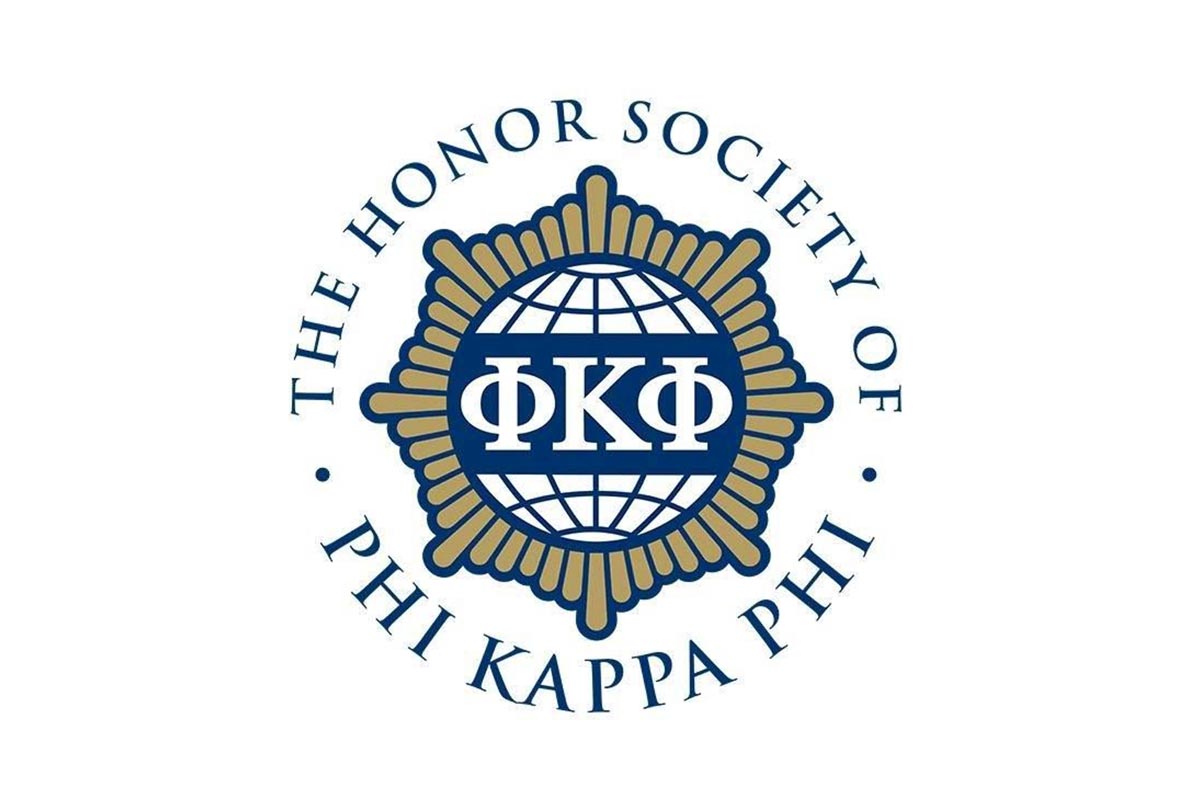 A new class of inductees was welcomed into to the Phi Kappa Phi honor society's University of Nebraska at Omaha's (UNO) Corinthian Chapter.
The class, which marks the 56th in the university's history, is made up of 66 students and staff members.
Phi Kappa Phi was founded in 1897 and is the nation's oldest, largest and most selective honor society that crosses multiple academic disciplines. Members are selected for their academic excellence with junior inductees needing to rank in the top 7.5 percent of their class and seniors ranking in the top 10 percent of their class. Faculty, staff and community members who are not already members can also be so nominated for their academic contributions.
Those making up the class of 2022 are listed below:
Carly Andersen
Danny Anderson
Sarah Louise Arbogast
Mimi Awad
Morgan Baker
Katie Baxter
Jessica Becker
Maia Bennett
Jake Braddy
Marti Claire Brohman
Amberly Shae Brtek
Amanda L. Carmichael
Marie Ann Carter
Kapri Case
Christian Joseph Cattau
Emily Champion
Audra Chronister
Roxana Corral
Jesse G Cortinas
Jordan Kathleen Crisman
Brian P. Crouse
Shelby Decker
Lamonte Foreman-Powell
Zander Gibney
Grace J Giebler
Emery C. Gigantelli
Ben Goeser
Rachel E. Goettsch
Colin Goracke
David M. Graham
Sandi Lynn Drummond Hankinson
Sarah E. Hanst
Dustin Hovanec
Tori R. Hudson
Tomohiro Ide
Amy Irons
Abigail Elizabeth Johnson
Kimberly Lynn Johnson
Kortney Johnson
Stella Kleinschmidt
Sydney Klucas
Jorie E. Kohl
Lisa M Komor
Christine Kunz
Julie Ann Labuszewski
Kristen N. Langdon
Jessica A Lindahl
Sheri S. McVay
Robert C Messbarger
Edvin Ortiz
Brianna Parr
Tyler P. Payne
Alaina Pihlgren
Noah Douglas Polacek
Laura Rademacher
Matthew D. Reese
Santos Yonatan Saenz
William Scheopner
Kara Schneider
Alexia Schulte
Sarah Sedivy
Ben O. Smith
Jackson Smith
Kelli Smith
Melissa Southern
Heather Spaur
Grace M Thede
Lavanya Uppala
Misty VonBehren
Cheyenne Weis
Jonathan F. Whitehead
Megan Marie Woods
Benjamin Yanovich
Ellie Zentner
About the University of Nebraska at Omaha
Located in one of America's best cities to live, work and learn, the University of Nebraska at Omaha (UNO) is Nebraska's premier metropolitan university. With more than 15,000 students enrolled in 200-plus programs of study, UNO is recognized nationally for its online education, graduate education, military friendliness and community engagement efforts. Founded in 1908, UNO has served learners of all backgrounds for more than 100 years and is dedicated to another century of excellence both in the classroom and in the community.
Follow UNO on Facebook, Twitter (X), Instagram, TikTok, LinkedIn, and YouTube.