Local Experts Weigh in on This Year's Super Bowl Ads
Advertising experts came together virtually to pit some of the best advertisements from the Super Bowl head to head in a discussion with UNO faculty and students.
published: 2022/02/25
contact: Eva Burklund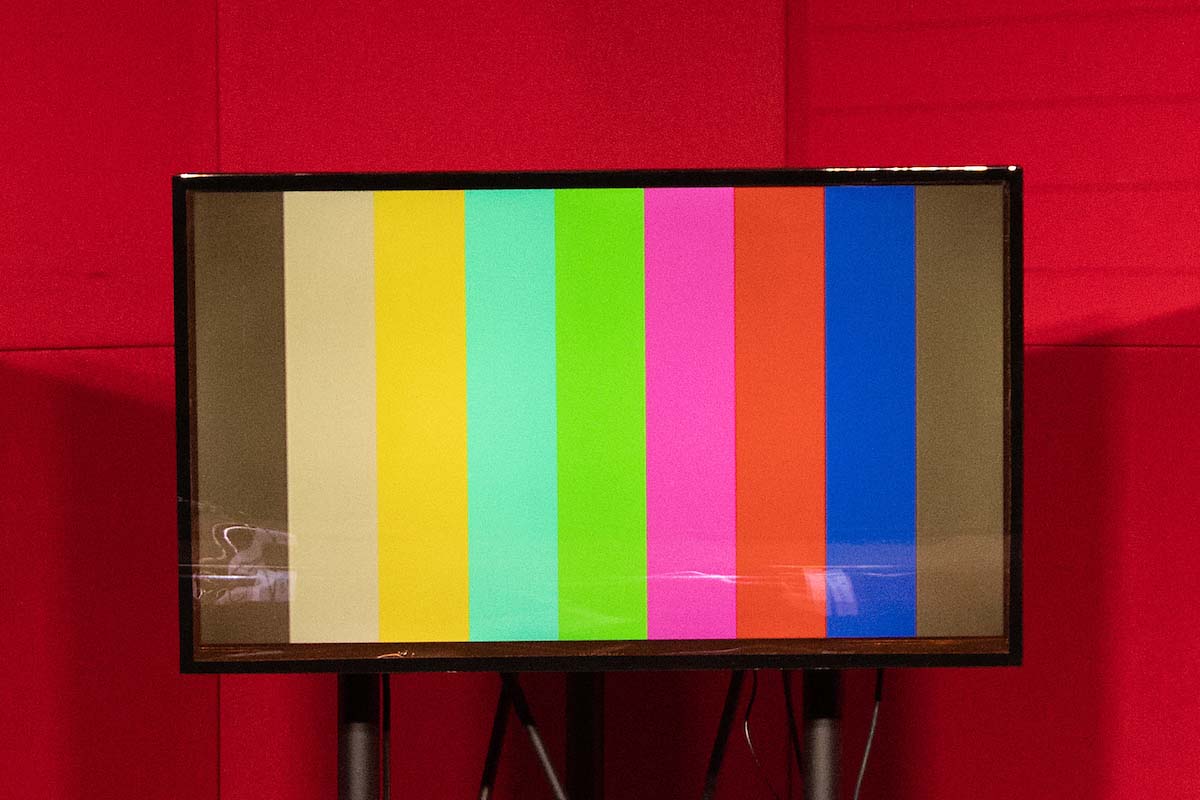 This year, panelists decided the best Super Bowl 2022 ad from a bracket of commercials. The commercials are from BMW, the NFL, Verizon, Frito Lay, Toyota, Amazon, Uber Eats, and Nissan, with the Coinbase ad making an appearance as a wildcard.
The Panelists Included:
Erin Clark, art director at KidGlov

Dave Distefano, creative director and partner at Eleven Twenty-three

David Moore, owner and creative director at Objective Strategic Marketing

Lauren Schister, head of Business Development at Bailey Lauerman

The Challengers
In the first round BMW's commercial "Zeus & Hera" beat the NFL's ad, "Bring Down The House."
"I'm going to vote BMW only because I feel like NFL dragged on a little bit. I know that was probably the long form version, but they could have gotten to the point a little bit quicker," said Lauren Schuster. "I think as a rule, celebrities were overused in commercials but if it's between BMW and NFL, I'll go with the production value of BMW."
Next, Frito Lay's commercial, "Push it" barely won against Verizon's commercial "Cable Guy."
"I love the creativity in the Frito Lay one with the animals and everything," said Dave Distefano. "It's kind of an easy sell to do the CG cutesy animals and push the product that way. I think that one wins out just because of the two because of the creativity and effort that I knew went into that one. I love Jim Carrey, but the animals win out for sure."

Then, Amazon's "Mind Reader" eliminated Toyota's "The Joneses."

"Toyota's creative team forgot that they were supposed to sell something, and I mean, to me it was an absolute waste of their money," said David Moore. "Plus, you can see it, the whole story unfolding a mile away. It's like I don't need to watch it because I know what's going to happen. The Alexa one was good... I think the creepy part of the Alexa spot is like, on yeah thanks for reminding us you're always listening, and you own Whole Foods, but I still vote for the Alexa spot. From a commercial standpoint it's a better ad."
In the last bracket, Uber Eats's "Uber Don't Eats" eliminated Nissan's "Presenting: Thrill Driver."
"[Uber Eats] used their name throughout the entire thing, which we haven't seen yet," said Erin Clark. "You knew exactly who it was for the whole time. It was super shocking and hilarious. Nissan for me was super boring. I love the Schitt's Creek cast but they were not used in their best way in the Nissan Commercial."

The Champions
In the semifinals, BMW beat Frito Lay and Uber Eats beat Amazon. In the finals, Uber Eats "Don't Eats" was deemed the best Super Bowl commercial in 2022 despite a challenge from Coinbase's Super Bowl Ad.


Final Thoughts
"Uber Eats is my favorite spot from the super bowl this year... It mentions the product throughout, it sells, it's absolutely clear about what they're doing," Moore said. "While I don't think you needed the celebrities, it didn't hurt. Absolutely the best piece of advertising in the super bowl... It's fun to watch, it's engaging. I'd watch it over and over and they keep selling the product. That's what you get for five or six million dollars of media time."
"Between Coinbase and Uber Eats, I'd still pick Uber Eats. I agreed with David (Moore) that Coinbase was certainly different, it got people's attention, it got them to notice, but I'm not really sure anybody bought Coinbase or really invested in that. And I bet Uber Eats gets more business out of it," Schuster said.
"This one is so hard. I'm going to say, just for this year, the amount of conversation happening about it, and I love the gutsiness of the Coinbase one, and I feel like it's the one I'm thinking about the most and the one that I had more interaction with, so I'm probably going to go with that," Clark said.
"I respect Coinbase for what they did. They kind of made a splash and made people turn and look and to make me chase a QR code around the screen for a second, but Uber Eats was sort of advertising polished start to finish... From writing the thing to the message to the people in it and how it was edited and shot, the whole thing was great," Distefano said.
About the University of Nebraska at Omaha
Located in one of America's best cities to live, work and learn, the University of Nebraska at Omaha (UNO) is Nebraska's premier metropolitan university. With more than 15,000 students enrolled in 200-plus programs of study, UNO is recognized nationally for its online education, graduate education, military friendliness and community engagement efforts. Founded in 1908, UNO has served learners of all backgrounds for more than 100 years and is dedicated to another century of excellence both in the classroom and in the community.
Follow UNO on Facebook, Twitter, Instagram, TikTok, LinkedIn, and YouTube.