Faculty Insights: Issues with Supply Chain Causing Holiday Price Hike
Supply chain issues have caused an increase in prices this holiday season. Anh Ta, Ph.D., assistant professor of supply chain management, explains why this is happening and what consumers can do to save money.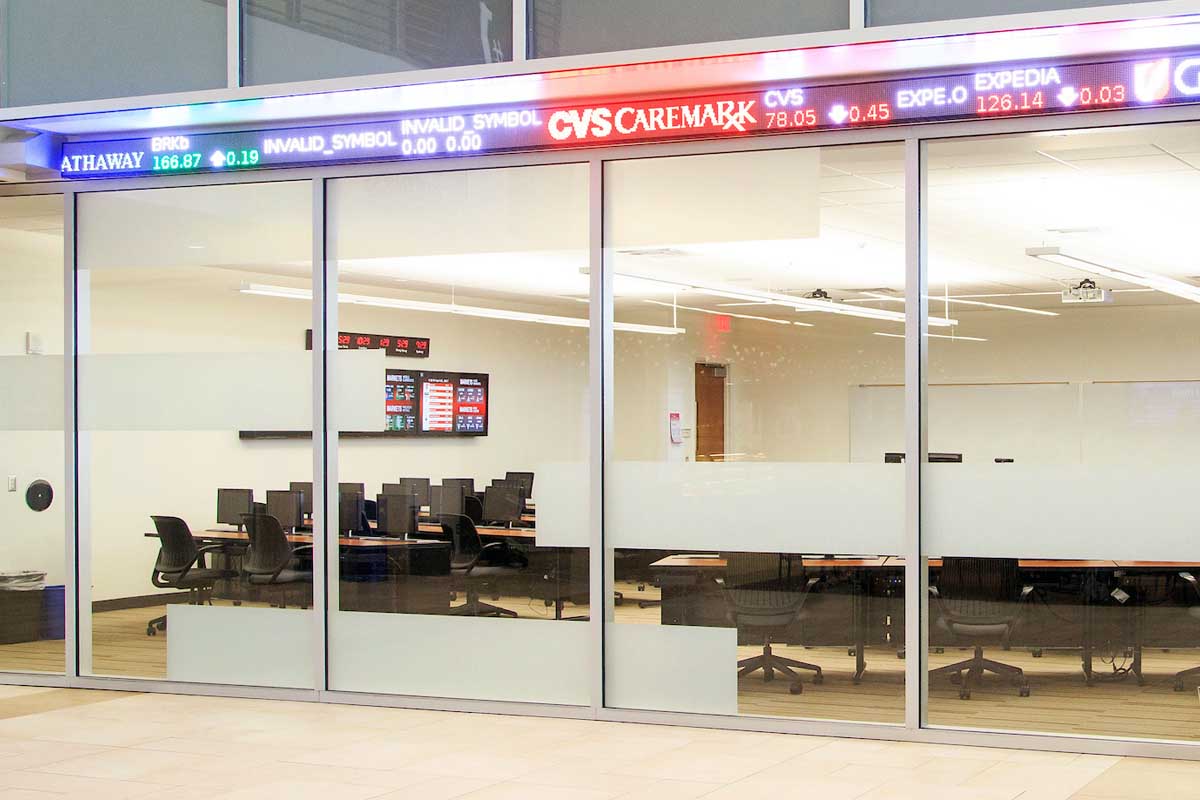 You can learn more about supply chain management at the College of Business Administration at UNO.
Throughout the country, and the rest of the world, prices for everything from gas to groceries have risen noticeably without much change in sight. Global impacts to the supply chain have made it more difficult – and more expensive – to access foreign imports.
With the sudden increase in prices and delays in shipping, many are wondering how it may impact plans for the holiday season. Anh Ta, Ph.D., assistant professor of supply chain management at UNO, explains how supply chain issues have caused increased prices, and what consumers can do to save money despite them
Reasons why the prices of goods are increasing:
COVID is causing a strain on the supply chain
For products to reach the sales floor, they must be manufactured and shipped to stores in the United States. However, with lockdowns and restrictions preventing the flow of goods, getting them to the U.S. on time can become difficult.
Imagine a local office supply store buys their pens from a manufacturer in Vietnam. To make the pens, the manufacturer must acquire ink and plastic that could come from suppliers from around the world, any of which could have border shutdowns or restrictions caused by COVID-19. If the manufacturer doesn't have the ink or plastic to make the pens, they must wait until restrictions ease, or find a new supplier, both of which take time. Even if the manufacturer has extra stock to prepare for such a situation, there is no guarantee that the stock would last. This could cause the manufacturer to be unable to completely fill orders, leaving the office supply store with not enough stock to meet demand.
Even though some stores are accommodating by making larger purchases, it can be difficult to tell how much stock will arrive.


Demand forecasting is becoming more difficult.
Unfortunately, supply is not the only unpredictable thing that stores have to account for. Demand forecasting, or predicting how many consumers will buy a certain product, used to be fairly accurate. With suppliers having a reliable estimate on product demand, they could keep prices stable and get consumers their products efficiently. However, because of the supply chain issues, it has become much more difficult to forecast demand, as seen with the toilet paper shortage early in the pandemic, making it more difficult to keep prices stable or delivery efficient.

Demand for ethically sourced and produced products is increasing.
Generally, employees have been asking for better pay while consumers have also begun asking for more environmentally friendly and labor-friendly products. Companies have tried to accommodate this growing demand through more expensive eco-friendly shipping materials and goods, as well as increasing wages for employees.
In these cases, the costs get passed down to the consumer. Additionally, prices will probably also increase as countries such as China and India, which produce many of the goods we buy, become more industrialized and begin to implement better working conditions.
To cope with rising prices, Ta said consumers can:
Make long term plans
Knowing what you need to purchase in the next couple of months, and planning accordingly, rather than reacting to needs, could save money. Because you have a larger time frame to buy products, you can avoid heightened prices caused by high demand, and look for good deals or coupons for longer periods of time.
If possible, buy from stores that sell in bulk
Because stores like Costco and Sam's Club, for example, buy and sell in bulk, they can keep their prices relatively low despite increasing prices in other stores. If you need something in bulk, going to stores like those could help with costs.

Purchase only things you will use
Americans have a tendency to buy a lot and waste a lot. Taking a moment to ask if you will use the product you are buying could keep you from buying unnecessary things.
About the University of Nebraska at Omaha
Located in one of America's best cities to live, work and learn, the University of Nebraska at Omaha (UNO) is Nebraska's premier metropolitan university. With more than 15,000 students enrolled in 200-plus programs of study, UNO is recognized nationally for its online education, graduate education, military friendliness and community engagement efforts. Founded in 1908, UNO has served learners of all backgrounds for more than 100 years and is dedicated to another century of excellence both in the classroom and in the community.
Follow UNO on Facebook, Twitter, Instagram, TikTok, LinkedIn, and YouTube.