Celebrating Our Maverick Class of 2021
For hundreds of UNO students, Saturday marked the end of one important journey and the beginning of a new chapter in each of their lives. With family, friends, and the Maverick community behind them it was clear to see that once you're a Maverick, you're always a Maverick.
published: 2021/08/15
contact: University Communications
The sun peaks out over the horizon on the morning of Saturday, Aug. 14, its rays shining brightly through the glass windows of Baxter Arena's Holland Ice, as the first of hundreds of students filter in to take their seat.
The day was finally here: August Commencement.
Years - and for some decades - in the making, these soon-to-be Maverick alumni make their way in, wearing long black robes with touches of personality and color added by personalized caps, honor cords, and sashes.
From above, watching from the concourse, their friends and family wave, calp, and lift young children to get a look at the Maverick Class of 2021.
Awaiting each of this year's graduates, just feet away, awash in Maverick crimson and black, is the stage they'd be walking across - cheered on by their peers, friends, family, and the faculty and staff who were with them every step of the way.
The only thing more important than the day itself is the people.
What makes each Maverick graduating class so special are their stories. Students among the first in their family to earn a degree, refugees coming to the United States for new opportunities, single parents putting themselves through school, graduate students already making an impact in their careers, doctoral students looking to become the next generation of university faculty, and so many more.
These are the stories of our newsest Maverick alumni.
Kam Bany, Bachelor of Science in Economics
Born and raised in Sudan during two decades of civil war, Kam Bany came to the United Stated in 2016 following strife and tribulations that had eventually led him to find education and employment opportunities in Malaysia. When Malaysia fell into violence itself, Bany was able to come to the United States with support from the United Nations and is now a graduate of UNO.
Latrice Estell, Master of Social Work
Earning a degree while working full time and raising kids is a challenge many Mavericks overcome. Latrice Estell, who earned her Master of Social Work degree at UNO's August 2021 Commencement knows that first hand. She also knows that the recipie to success is identifying and relying on your support system - something she found from her classmates, faculty, and advisors at UNO.
Jake Johnson, Bachelor of Science in Management Information Systems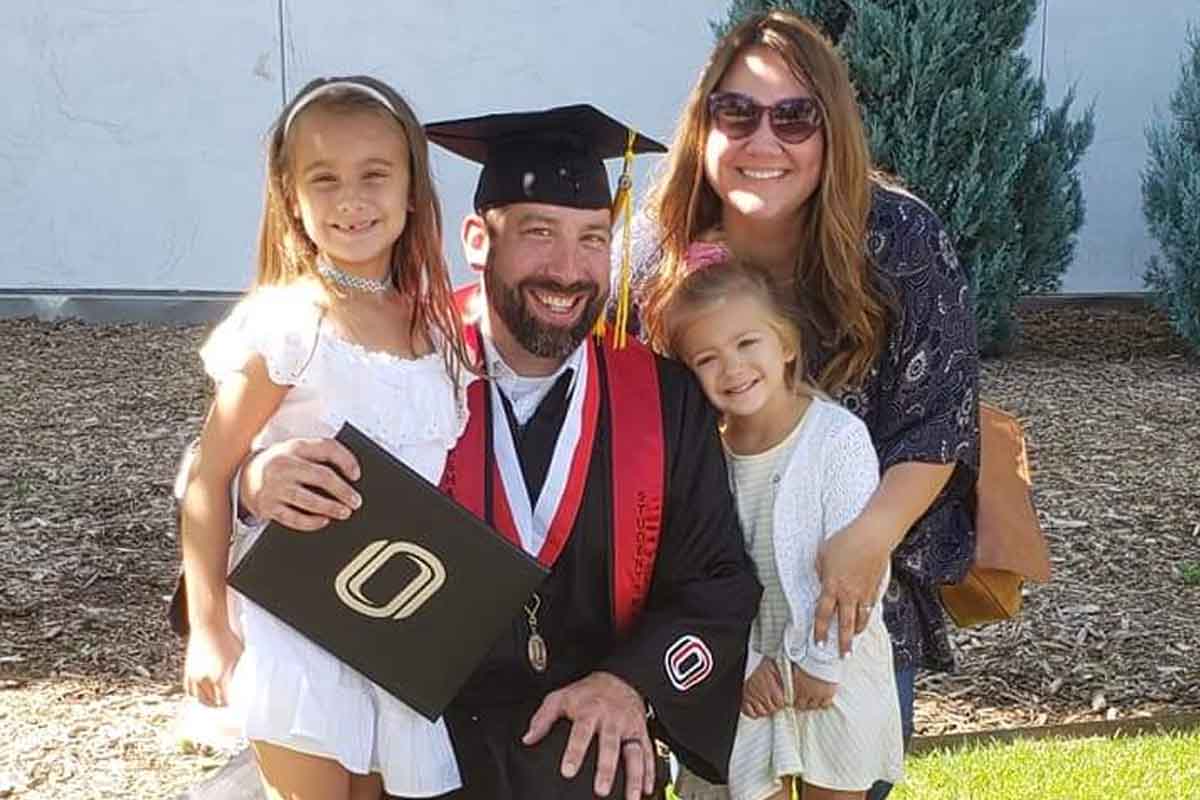 Hometown: Omaha, Nebraska
High School: Omaha Northwest



Why Do You Love UNO?
UNO is great for adult learners and distant learners alike. I finished my associates degree at a community college, so I was unsure if UNO could offer the same flexibility. Hands down, UNO has far surpassed any expectations I had. The quality of instruction is top notch and the diversity of professors, students, and classes is phenomenal.
Why Should Someone Consider Coming to UNO?
I wish I would have completed my entire degree at UNO. The quality of the classes are exceptional, you get a one-of-kind experience from professors holding a variety of backgrounds and experience. It's challenging and rewarding, and I will always be proud to be a Maverick!
Fratina McCraney, Bachelor of Multidisciplinary Studies;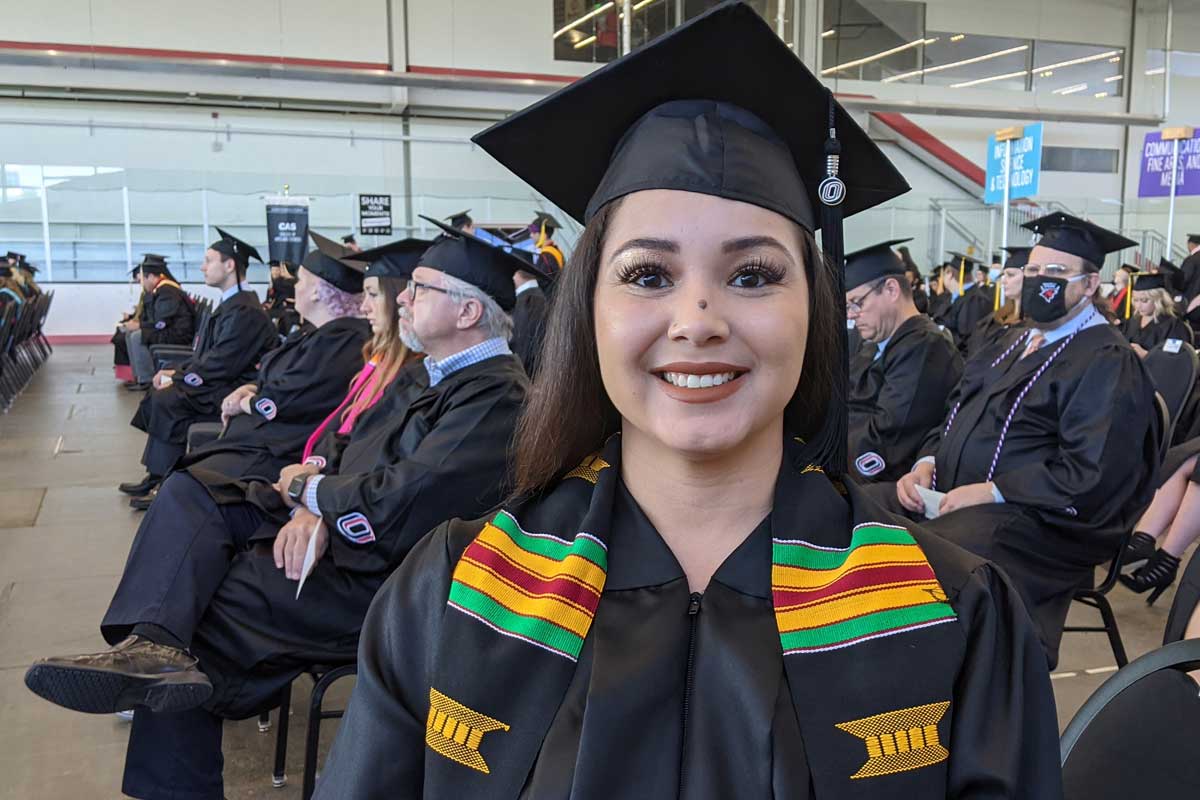 Concentration: Psychology
Hometown: Omaha, Nebraska
High School: Omaha Northwest



Why Do You Love UNO?
There is always someone rooting for you. I am a single mother, I work twi jobs and go to school. When I felt like giving up I had professors encouraging me to keep going. I lost my mother my sophmore year at UNO and I flunked out. I failed every single class that semester and it dropped my GPA drastically, I lost my financial aid. I reached out to my advisor and she helped me make a plan and made me promise I would not give up.


What Does it Mean to Have a UNO Degree?
Everything! My daughter has seen me work two jobs and go to school all her life. Now that I will have my Bachelor's degree I will be able to get a better job, with better pay and not have to work two jobs. Its been a long time coming. I am not your traditional college student but it was all worth it.
Jason Albeno, Bachelor of Science in Education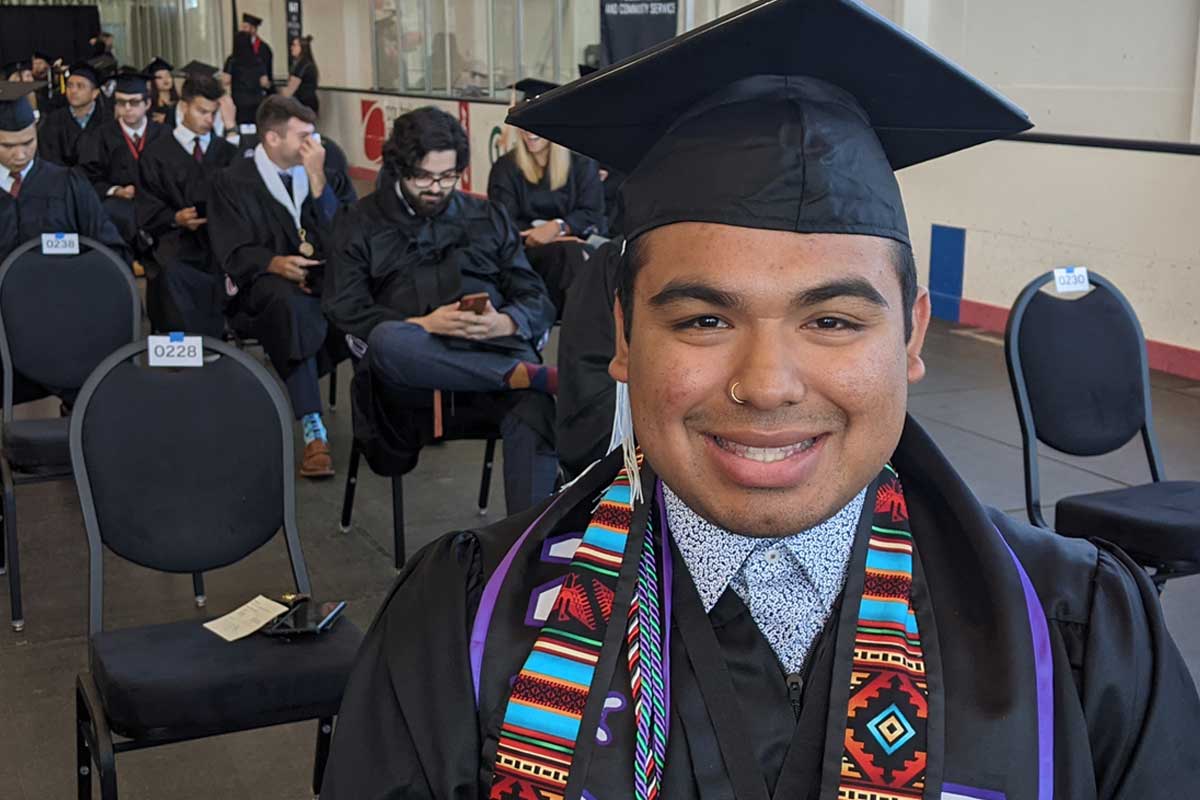 Minor: Chicano/Latino Studies
Hometown: Chandler, Arizona
High School: Omaha Northwest
Clubs and Organizations: Sigma Lambda Beta, Delta Kappa Pi

Why Do You Love UNO?
I love UNO because of the growing acceptance of diversity in the local community. I also enjoyed the intimate friendships and the professional connections that have come from professors to mentors that are actual members in the workforce. I also love UNO for the representation and advocacy it has given us first generation students.


What is Your Favorite UNO Memory?
My favorite memory would be freshman year and the first week of school. Being a first generation student, I didn't know what I was walking into. Right away, I was introduced to various organizations and met a lot of people that made me feel welcomed & loved in a short period of time.
Alexis Jones, Bachelor of Science in Business Administration
Concentration: Finance
Hometown: South Sioux City, Nebraska
High School: South Sioux City High School
Clubs and Organizations: Goodrich Scholarship Program, Project Achieve

Why Do You Love UNO?
I love the environment and the mentors I have met throughout the past five years.


What Does it Mean to Have a UNO Degree?
Having a degree means I can help out my parents and also make them proud. They gave up a lot for me to be where I am today. So having a UNO degree makes me feel I did something to make them proud and know the sacrifices they made were worth it.
Val Gaytan, Bachelor of Science in Political Science
Minor: Criminal Justice
Hometown: Omaha, Nebraska
High School: Elkhorn High School

Why Do You Love UNO?
It's welcoming, affordable, and close to home. UNO provides a culture where all students are able to feel welcome, the teachers are genuine towards students, and faculty is always willing to listen and help.


Why Should Someone Consider Coming to UNO?
I would encourage someone to apply to UNO because they can easily obtain the help and support they need, they can be close to family, and there are many ways to get involved and develop friendships!
About the University of Nebraska at Omaha
Located in one of America's best cities to live, work and learn, the University of Nebraska at Omaha (UNO) is Nebraska's premier metropolitan university. With more than 15,000 students enrolled in 200-plus programs of study, UNO is recognized nationally for its online education, graduate education, military friendliness and community engagement efforts. Founded in 1908, UNO has served learners of all backgrounds for more than 100 years and is dedicated to another century of excellence both in the classroom and in the community.
Follow UNO on Facebook, Twitter, Instagram, LinkedIn, and YouTube. 
Contact Us
If you have a story idea, news tip, or other question, please email the UNO News team at unonews@unomaha.edu.