UNO Researchers: Local Unemployment Rates Just One Piece of the Economic Recovery Puzzle
New research from UNO's College of Business Administration (CBA) shows that unemployment numbers alone fail to provide a full picture of Omaha's economic recovery from the pandemic.
published: 2021/07/14
contact: Brandon Bartling - University Communications
email: unonews@unomaha.edu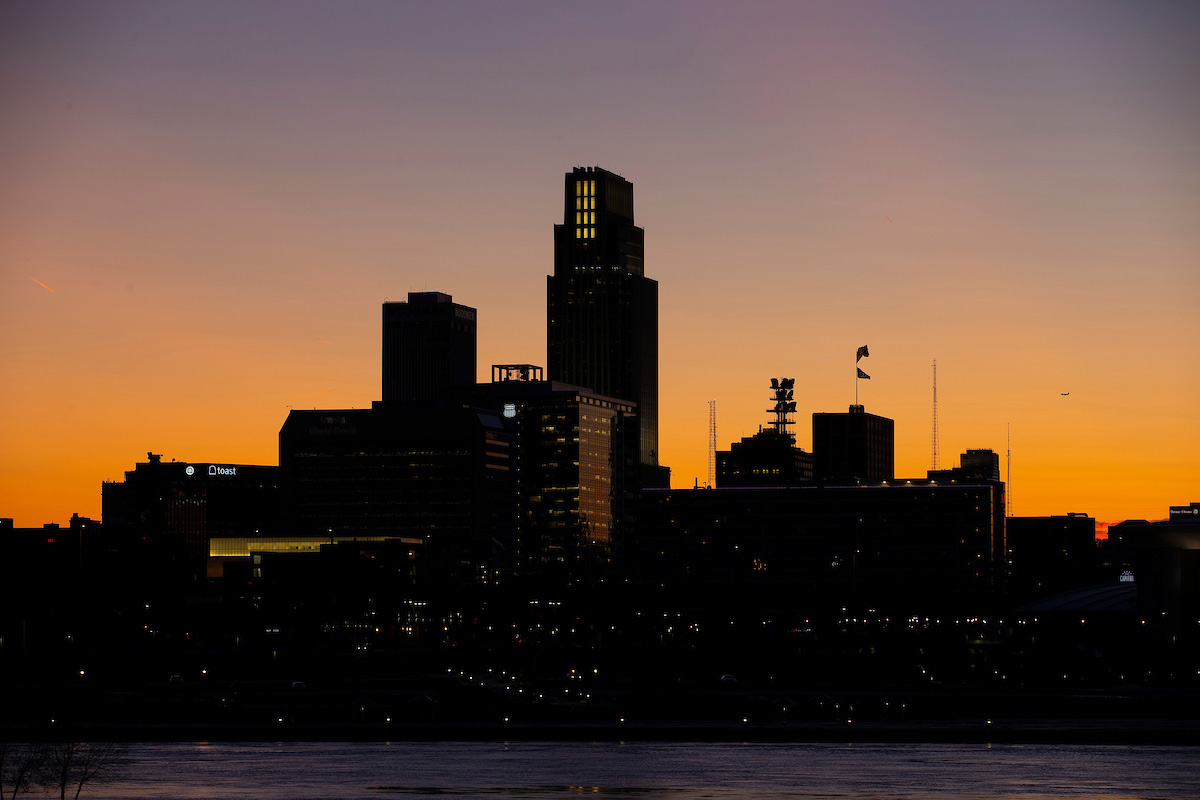 New research from UNO's College of Business Administration (CBA) shows that unemployment numbers alone fail to provide a full picture of Omaha's economic recovery from the pandemic.
The report on economic conditions and projections for the Omaha-Council Bluffs Metropolitan Statistical Area (MSA) was prepared by Christopher Decker, Ph.D., Lucas Diamond Professor of Economics at UNO, and Jorden Hansen, a graduate student studying Economics and conducting this research under Decker's supervision.
It has been widely reported that the Omaha area, and Nebraska as a whole, weathered the economic impacts of the COVID-19 pandemic well in comparison with the rest of the nation. This new research agrees to an extent, but also finds that analyses looking exclusively at unemployment rates are missing the bigger picture. While the unemployment rate has recovered locally since March 2020, the employment numbers have not.
Hansen and Decker's research points to a labor force level that has been declining in the Omaha area since before the pandemic in the fall of 2018. "With a smaller labor force, finding skilled labor will be a challenge and companies may have to pay high wages to compete," Hansen said. "If job growth does not happen, this could push prices of goods and services up in the area."
Unemployment in the Omaha MSA rose to a high of about 8.7 percent in March 2020 but has since returned to about 3 percent as of April 2021. Declining labor force numbers speak to a need to recruit and retain talent in the area as more workers retire, leave the area, or leave the labor force for a variety of reasons.
"The key to combating a declining labor force, without policy intervention, is to attract growing or relocating companies to do so here. But this is challenging to do without the availability of talent," Hansen said.
"Businesses are looking at what kind of talent is available, and if there isn't much talent to go around, other states and cities start to look more desirable" Decker added.
The research also looked at other factors for signs of economic recovery including building permits, net taxable sales, and airport traffic.
Building permits can signal future demand for construction materials and labor as well as consumer confidence. Permit numbers plummeted in early 2020 but peaked later in the year as low mortgage rates and low housing supply drove demand. Building permits remain high but have begun dropping.
Net taxable sales focus on consumer spending, which dropped in early 2020 but bounced back relatively quickly. Some of the recovery can be attributed to stimulus spending.
Airport traffic took a massive hit in 2020 as Eppley Airfield saw 57 percent fewer passengers in and out of the medium-hub airport relative to 2019. Traffic is projected to continue trending far below pre-COVID levels throughout 2021.
Combined together, all these factors provide a more holistic view of the area's recovery from the COVID-19 pandemic than unemployment rates alone.
"This is not to say that low unemployment is a bad thing or that the Omaha area has not recovered well from the pandemic," Decker said. "This is to say that, overall, we're heading in the right direction but that there are additional challenges we will have to face and overcome to reach our economic potential."
This report is the first of what will be an annual student-authored periodical produced out of UNO's CBA, assessing and forecasting the economic status of the Omaha-Council Bluffs MSA.
---
An earlier version of this article indicated that unemployment in the MSA had risen to a high of 14 percent in March 2020. This number is true for the entire U.S. The unemployment rate in the MSA rose to a high of 8.7 percent. The correction is reflected above.
About the University of Nebraska at Omaha
Located in one of America's best cities to live, work and learn, the University of Nebraska at Omaha (UNO) is Nebraska's premier metropolitan university. With more than 15,000 students enrolled in 200-plus programs of study, UNO is recognized nationally for its online education, graduate education, military friendliness and community engagement efforts. Founded in 1908, UNO has served learners of all backgrounds for more than 100 years and is dedicated to another century of excellence both in the classroom and in the community.
Follow UNO on Facebook, Twitter, Instagram, TikTok, LinkedIn, and YouTube.