Fostering Passion, Purpose in Students By Acknowledging Their Potential
Dustin Slivka, Ph.D., isn't just a faculty member, but a mentor and colleague to his students; helping them discover their voice and fostering a community of future leaders.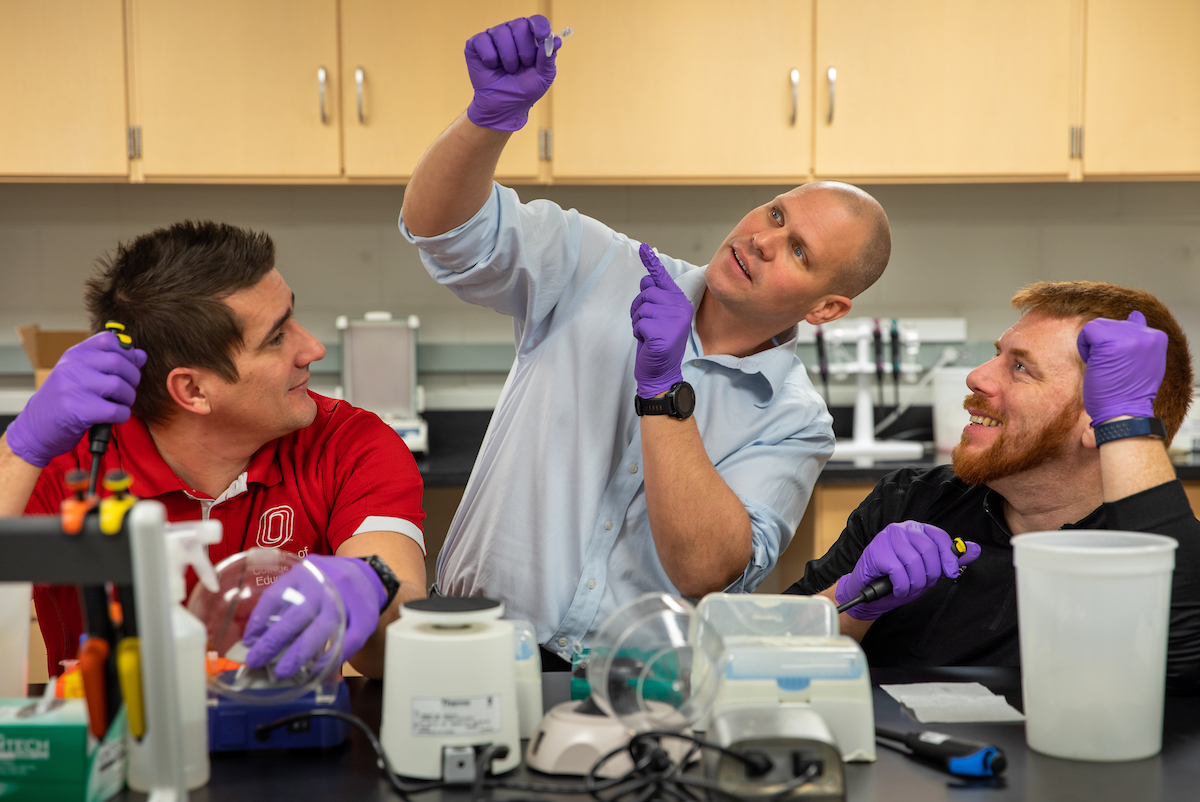 Dustin Slivka (center), Ph.D., associate professor of health and kineseology, works with Christopher Collins, left, and Mark McGlynn in the Exercise Physiology Lab. Slivka received the 2019 UNO Graduate Mentor Award thanks to nominations from his students.
It takes a special kind of mentor to not just support students, but also ensure that students are supporting themselves and each other on their collective path to earning their degrees.
Since arriving at UNO in 2010, Dustin Slivka, Ph.D., associate professor of health and kinesiology and director of the UNO Exercise Physiology Lab, has taken dozens of students under his wing at the undergraduate, master's and doctoral level and watched them grow into world class scholars.
"For me it's ending point that we try and get to," Slivka says. "The starting point can be different for every student but what we do is give them an equal opportunity to do the best they can and succeed."
One of those students is Robert Shute, Ph.D., who spent six years at UNO, between master's and doctoral work, under Slivka. Prior to coming to UNO, Shute earned a bachelor's degree in exercise science from the University of Nebraska-Lincoln. Today, he is a post-doctoral research assistant at the University of Virginia.
"A large reason I decided to pursue my doctorate at UNO after getting my master's here was because I knew under the guidance of Dr. Slivka I would be ready for a career after graduation," he recently wrote in support of Slivka's 2019 Outstanding Graduate Mentor Award. "As an outside observer, I've seen him reach out to multiple people in order to provide them with the best opportunities in their graduate career - rather than these individuals just coming to UNO to get a degree."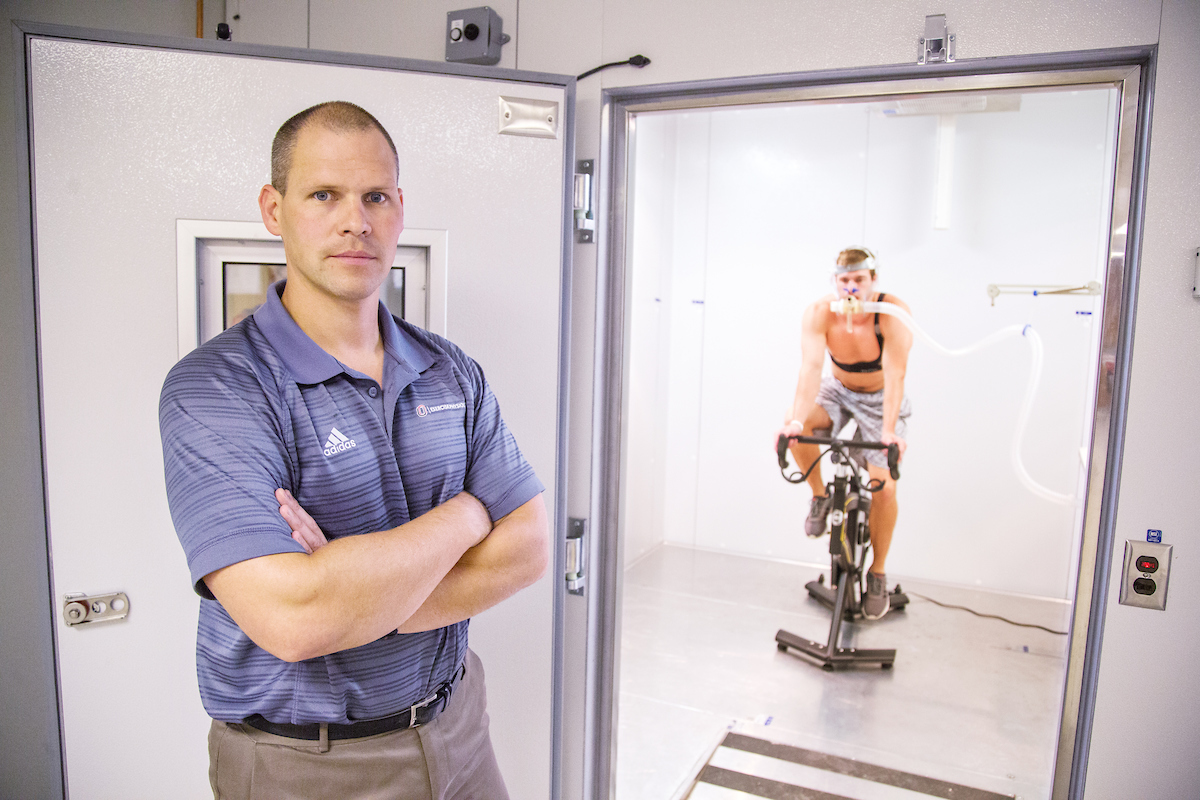 Just one of those opportunities is working as a lab assistant in the Exercise Physiology Lab, an innovative research facility that seeks to understand how the human body functions in areas of endurance, particularly in different environmental conditions.
While Slivka oversees the lab, he makes sure it's the students who truly shine in the space.
"A big part of the mentorship that I like to see happening is peer-to-peer mentorship from other students, whether it's a doctoral student mentoring a master's student or a master's student mentoring an undergraduate student. Sometimes it's also one undergraduate student helping out a fellow undergraduate student. That's why it's important for students to sometimes be pushed a little bit and get involved and make those connections."
It's that kind of mentorship that helped recent graduate Megan Vande Hei recently earn her master's degree and begin pursing a doctorate at the Medical College of Wisconsin.
"Dr. Slivka encourages us to take an active role in everything happening in the lab, which really fosters our learning," she says. "He gave us enough independence to think freely and troubleshoot when necessary but was also there to support us when assistance was needed."
Jason Coleman, Ph.D., director of the School of Health and Kinesiology, says it's that extra effort that makes Slivka stand apart as a mentor - and helps his students achieve their goals.
"It's really about creating that academic home where you can come in and have that totality of service, that wraparound service, and a lot of that is the one-on-one interaction students get with faculty which gives us the opportunity to provide that tailored mentorship."
Ultimately, Slivka says the biggest issue he's seen keeping students from achieving success is a simple lack of confidence. Just overcoming that, he says, can be the first step to a student being willing to take the next step instead of retreating and giving up.
"Once they realize - hey I can handle this - it makes a huge difference. I've seen the same students go from someone who wouldn't say a word in class to taking on leadership roles. I think just giving them those opportunities so that not only can they help others, but others can help them, is what leads to their success on campus and after they've graduated."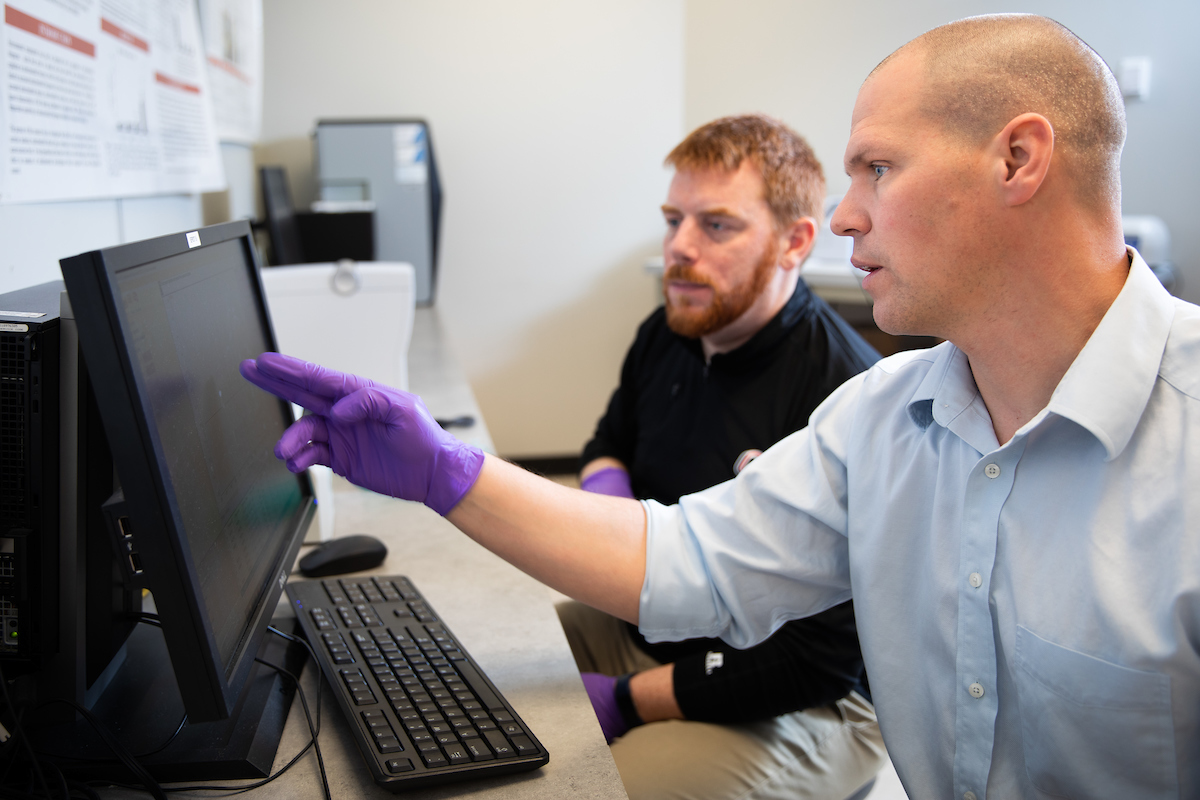 About the University of Nebraska at Omaha
Located in one of America's best cities to live, work and learn, the University of Nebraska at Omaha (UNO) is Nebraska's premier metropolitan university. With more than 15,000 students enrolled in 200-plus programs of study, UNO is recognized nationally for its online education, graduate education, military friendliness and community engagement efforts. Founded in 1908, UNO has served learners of all backgrounds for more than 100 years and is dedicated to another century of excellence both in the classroom and in the community.
Follow UNO on Facebook, Twitter (X), Instagram, TikTok, LinkedIn, and YouTube.