Governor Ricketts Recognizes Omaha STEM Ecosystem, Community Partners for STEM Education Efforts
published: 2020/11/19
contact: Brandon Bartling - University Communications
email: unonews@unomaha.edu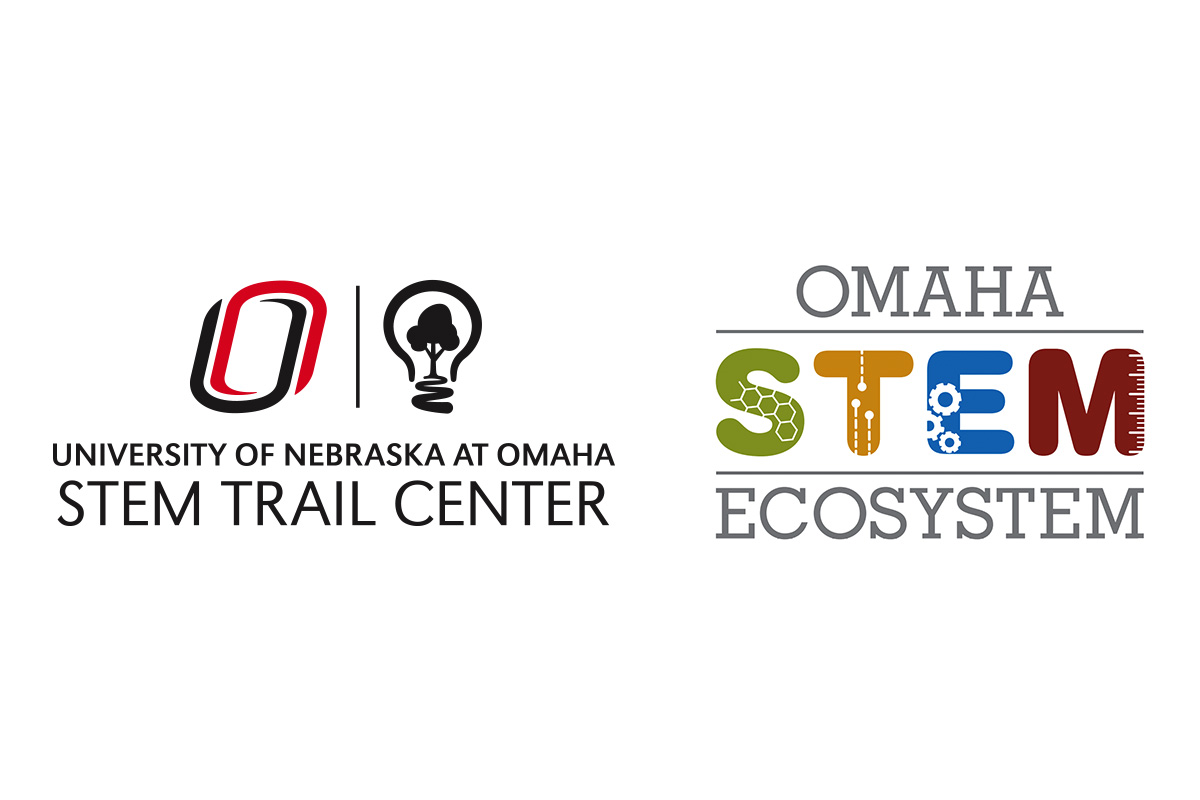 Nebraska Governor Pete Ricketts recently proclaimed November 8th, 2020 as "Omaha STEM Ecosystem Celebrates National STEM Day" in recognition of the efforts of the Omaha STEM Ecosystem and its partners in filling the state's tech talent pipeline.
The Omaha STEM Ecosystem (OSE) is comprised of numerous community partners, including the University of Nebraska at Omaha (UNO) and UNO's STEM Teaching, Research, and Inquiry-based Learning (TRAIL) Center. Governor Ricketts' proclamation recognizes the efforts by OSE and its community partners to build a stronger STEM community by connecting education and business development for tomorrow's workforce.
Through its programming and outreach, OSE helps address the state's workforce shortages in STEM-related fields. In early 2019, the Nebraska Department of Labor announced that the state would have tens of thousands of annual openings in high-skill, high-demand, high-wage jobs (H3 occupations) in the years ahead; many of which would be within STEM fields.
"This proclamation underscores the importance of STEM education and the challenges facing our state in filling an increasing number of STEM-related occupations," Julie Sigmon, Director of Omaha STEM Ecosystem said. "We thank Governor Ricketts and the State of Nebraska for recognizing the Omaha STEM Ecosystem as well as the critical role of STEM as it relates to the current and future needs of our state's workforce. Through the incredible collaborative work being done through the Omaha STEM Ecosystem, we continue to bridge gaps in education as well as workforce needs in our community."
OSE works closely with UNO's STEM TRAIL Center and other OSE partner organizations have collaborated to bridge the gap in terms of education and staffing to fill the state's STEM workforce needs. Some of the most in-demand H3 occupations include education, nursing, and software development.
The proclamation from the governor comes as OSE has offered online roundtable discussions related to STEM and best practices to continue its work despite the challenges presented by the COVID-19 pandemic. More than 250 people from over 75 community organizations have attended these sessions representing 64 local STEM-related organizations. These sessions primarily celebrated creativity in STEM within a COVID-19 culture, including the pandemic's impact on work, education, and workforce needs as they relate to STEM.
"The COVID-19 pandemic has required all of us to adapt in some way. The Omaha STEM Ecosystem has been no exception," Sigmon said. "It is in our mission and our very nature to innovate and develop solutions to unique challenges. These virtual roundtable discussions afforded us the opportunity to navigate these challenges and advance STEM initiatives while also drawing on the knowledge and experience of our diverse stakeholders."
The work of the Omaha STEM Ecosystem aligns well with UNO's campus priorities which include STEM education. As one of the university's 2020 Big Ideas, UNO's STEM Trail Center was developed to advance STEM capacity, competency, innovation, and literacy at all levels for the betterment of metropolitan, regional, national, and international communities.
Christine Cutucache, Ph.D., director of UNO's STEM TRAIL Center, said that collaborating with the Omaha STEM Ecosystem has been mutually beneficial. "The partnership between UNO's STEM TRAIL Center and the Omaha STEM Ecosystem has been a natural fit, and we're keenly interested in supporting lifelong learners in a meaningful way," Cutucache said. "Through cooperative work with OSE and other community partners, the STEM TRAIL Center has enhanced STEM learning materials, connected community and educational partners with resources to support STEM education and research, and worked hand-in-hand to meet the demands of our state's workforce as it relates to STEM.
Other partners within the Omaha STEM Ecosystem include Omaha's Henry Doorly Zoo & Aquarium, the University of Nebraska Medical Center, and a number of additional educational, corporate, and philanthropic organizations. OSE will celebrate its fifth anniversary in 2021.
About the University of Nebraska at Omaha
Located in one of America's best cities to live, work and learn, the University of Nebraska at Omaha (UNO) is Nebraska's premier metropolitan university. With more than 15,000 students enrolled in 200-plus programs of study, UNO is recognized nationally for its online education, graduate education, military friendliness and community engagement efforts. Founded in 1908, UNO has served learners of all backgrounds for more than 100 years and is dedicated to another century of excellence both in the classroom and in the community.
Follow UNO on Facebook, Twitter (X), Instagram, TikTok, LinkedIn, and YouTube.