UNO Researchers Secure Record-High $26.6 Million in Research Funding Over Past Fiscal Year
published: 2020/08/03
contact: Brandon Bartling - University Communications
email: unonews@unomaha.edu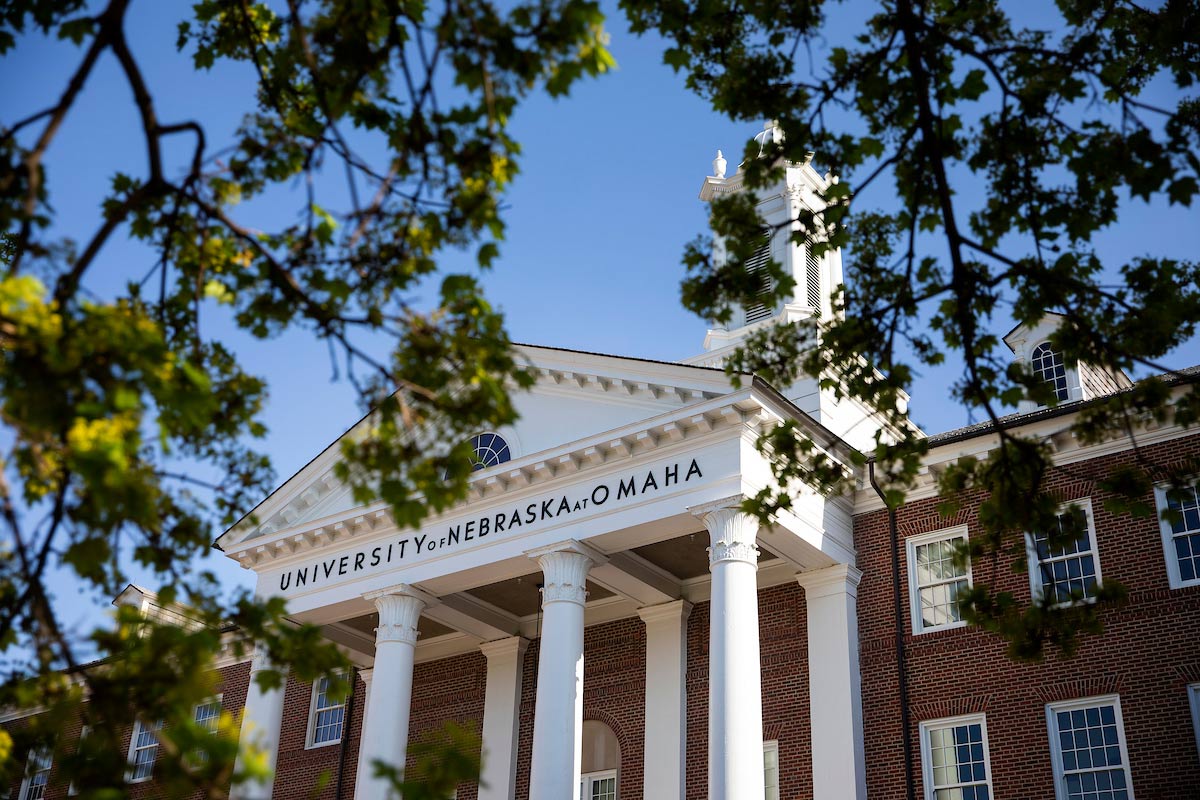 Researchers at the University of Nebraska at Omaha (UNO) have raised the bar for research funding, securing a record-high $26.6 million in grants from external sources for fiscal year 2020.
This total represents a 55% increase in funding compared to the year prior, but more impressively, bests the previous record of $22.4 million set in the 2018 fiscal year—a 19% increase.
"In the two years that I have been at UNO I have witnessed a remarkable commitment by our faculty to pursue grants and contracts that would support their work," said Ken Bayles, PhD, Associate Vice Chancellor for Research and Creative Activity. "As a testament to this hard work, the total dollar amount of our awards for the last fiscal year have greatly exceeded that of the previous high back in 2018."
These funds were awarded through 169 grants, including 48 awards from eight state agencies and 42 awards from 14 federal departments.
"Looking more closely at the numbers, it is clear that our faculty submitted significantly fewer proposals compared to past years; however, the awards granted were larger than in previous years," Bayles said. "For example, in FY20, the average award amount, out of 169 granted, was $157,516. In FY19, there were 181 awards granted for an average of $94,858."
Included in these numbers is the first installment of funding behind UNO's new National Counterterrorism Innovation, Technology, and Education (NCITE) Center of Excellence, which is housed in UNO's College of Business Administration and funded by a 10-year, $36 million grant from the Department of Homeland Security—the largest single research grant in the history of the University of Nebraska System. Even without this large award, UNO would still find itself in record territory for the year, indicating that the increase in awards is broadly based.
A few additional research highlights include:
$2.2 million awarded to Nick Stergiou, PhD, from the College of Education for a Centers of Biomedical Research Excellence (COBRE) grant from the National Institutes of Health (NIH).
$1.2 million awarded to Michael Matthews, PhD, from the College of Arts & Sciences by the National Science Foundation through the Robert Noyce Teacher Scholarship Program.
$620k awarded to Josie Schafer, PhD, from the College of Public Affairs & Community Service by the U.S. Department of Transportation for Nebraska Mobility Management.
$661k to Bill Mahoney, PhD, from the College of Information Science & Technology from the National Science Foundation for his UNO Scholarship for Service Renewal/Outreach Project.
$750k awarded to Patrick McNamara, PhD, from the College of Arts & Sciences by the U.S. Department of State for Partnership 2020: Leveraging US-India Cooperation in Higher Education to Harness Economic Opportunities and Innovation. In combination with a previous award from last fiscal year, this project has received a total of $1.9 million in external funding.
$1.3 million awarded to Katie Kresha from International Studies & Programs by the U.S. Department of State for the FY2019 Young Southeast Asian Leaders Initiative (YSEALI) Academic Fellowship.
About the University of Nebraska at Omaha
Located in one of America's best cities to live, work and learn, the University of Nebraska at Omaha (UNO) is Nebraska's premier metropolitan university. With more than 15,000 students enrolled in 200-plus programs of study, UNO is recognized nationally for its online education, graduate education, military friendliness and community engagement efforts. Founded in 1908, UNO has served learners of all backgrounds for more than 100 years and is dedicated to another century of excellence both in the classroom and in the community.
Follow UNO on Facebook, Twitter (X), Instagram, TikTok, LinkedIn, and YouTube.