Climate vs. Weather | What's the Difference?
Something that is commonly misunderstood is the difference between the terms 'climate' and 'weather.' What some people may use interchangeably are actually two completely different terms.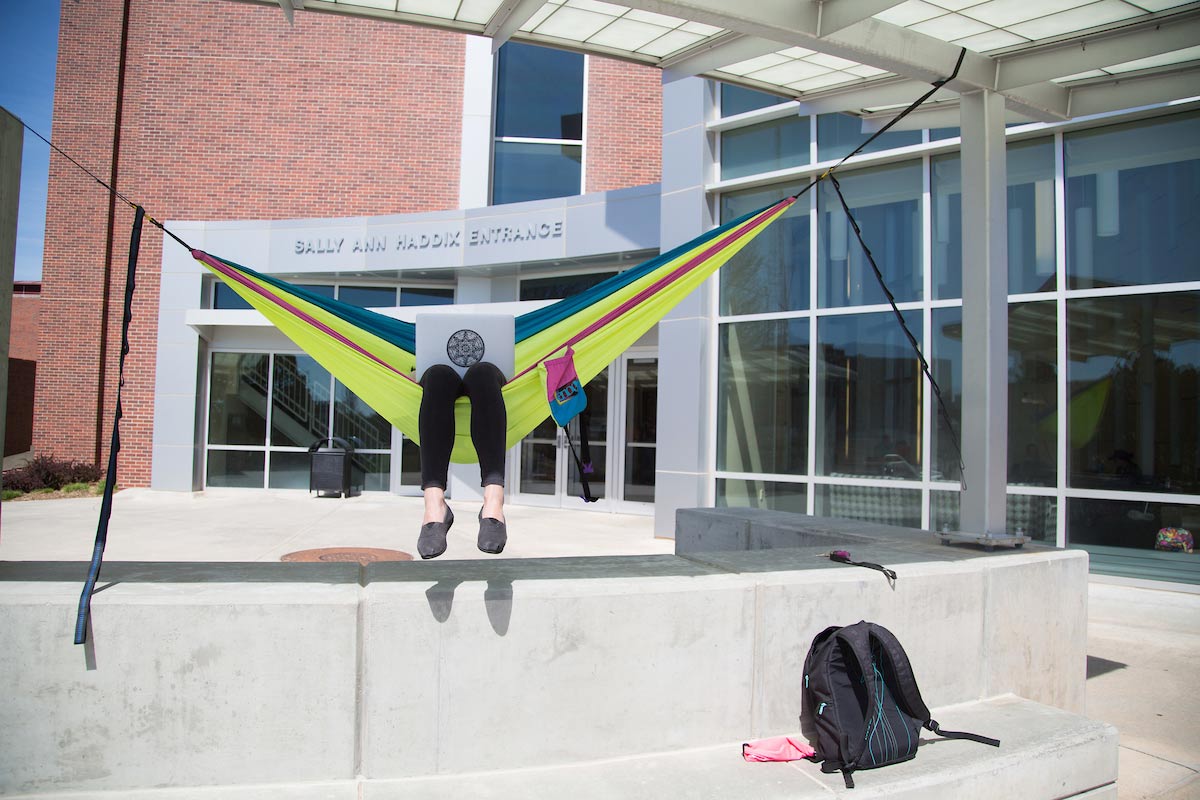 Nebraskans are no strangers to all kinds of weather; sometimes several seasons in one week!
Something that may have seemed out of the ordinary, though, were the sweltering temperatures seen across the state recently. According to local meteorologists, the first half of June 2020 was the second hottest on record, just behind the Dust Bowl era of the 1930's.
However, record highs are becoming more common than uncommon, which speaks to a larger issue: the increasingly warm climate of the past five years, which is something we will likely have to get used to for the predictable future.
Something that is commonly misunderstood, is the difference between the terms 'climate' and 'weather.' What some people may use interchangeably are actually two completely different terms.
"Weather is the short-term, day-to-day state of the atmosphere that you experience at a specific time and location, such as 'today in Omaha,'" says Zac Suriano, Ph.D., assistant professor of geography in UNO's Department of Geography/Geology.
Suriano's teaching and research focuses on climatology, meteorology and many more topics related to climate and weather.
"Climate, on the other hand, is the long-term state of the weather, which is typically represented by an average of 30 years or more for a particular place."
In early June, Suriano says daily high temperatures in Omaha normally average around 81 degrees farenheight. Until recently, high temperatures were averaging about 10 degrees warmer, near 92.
"While 92 isn't out of the ordinary for Omaha during the summer, having 13 of the first 15 days of June above 90 degrees is quite anomalous," Suriano observed. "However, operational forecasts are currently predicting cooler temperatures, below the 90's, for the end of June."
Suriano stresses that hotter-than-normal days do not indicate that the climate is changing, but evidence does suggest a warming global climate that increases the likelihood we will experience these heat waves more frequently.
Of course, with Summer comes outdoor activities, even during COVID-19, like yardwork, camping, biking or exercising. Doing these activities when temperatures are in the 90's can make even the less strenuous activities dangerous.
Marcia Adler, Ph.D., an instructor within the School of Health and Kinesiology, points out that when you begin to notice you're thirsty, it's already too late.
"Causes of heat exhaustion are dehydration – presenting an extreme thirst, exhaustion and headache – as well as electrolyte imbalance (or low sodium) which can bring on nausea, vomiting, dizziness and muscle cramps."
Once these symptoms begin to emerge, Adler recommends giving that person small sips of cool water, or even Pedialite or Gatorade, but avoid energy drinks as they can actually make electrolyte depletion worse.
When heat related illness becomes an emergency is when one shows signs of a heat stroke. If one has heat stroke, it can cause them to seize or become unconscious; they may begin to breath rapidly or have a rapid heart rate.
"This is a 911 life threatening emergency," cautions Adler, "While waiting for EMS, bystanders can move the victim into the shade and apply cool moist towels to the forehead, neck, armpits and groin. It is also helpful to help create airflow by fanning the person."
However, Adler has several tips to keep heat related illness at bay:
Hydrate yourself before you go out in the heat.




Finish your necessary physical activities during the coolest parts of the day.




Take frequent water breaks. (Avoid drinks that contain caffeine and alcohol)




Wear lightweight and light colored clothing.
None of this is to say to not go outside this summer, just be aware of the implications of the summer heat and do all that you can to avoid heat related illnesses such as heat exhaustion and heat stroke.
About the University of Nebraska at Omaha
Located in one of America's best cities to live, work and learn, the University of Nebraska at Omaha (UNO) is Nebraska's premier metropolitan university. With more than 15,000 students enrolled in 200-plus programs of study, UNO is recognized nationally for its online education, graduate education, military friendliness and community engagement efforts. Founded in 1908, UNO has served learners of all backgrounds for more than 100 years and is dedicated to another century of excellence both in the classroom and in the community.
Follow UNO on Facebook, Twitter (X), Instagram, TikTok, LinkedIn, and YouTube.