Welcome to the Geography/Geology Department!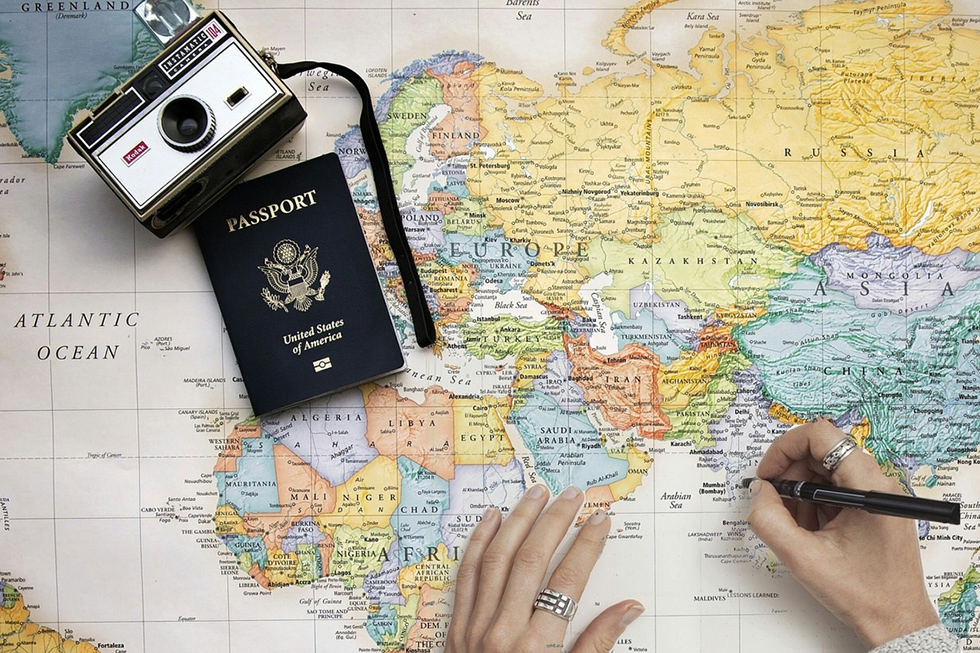 Travel & Tourism is one concentration available to geography majors. You can also study topics like world geography, human geography, and cartography.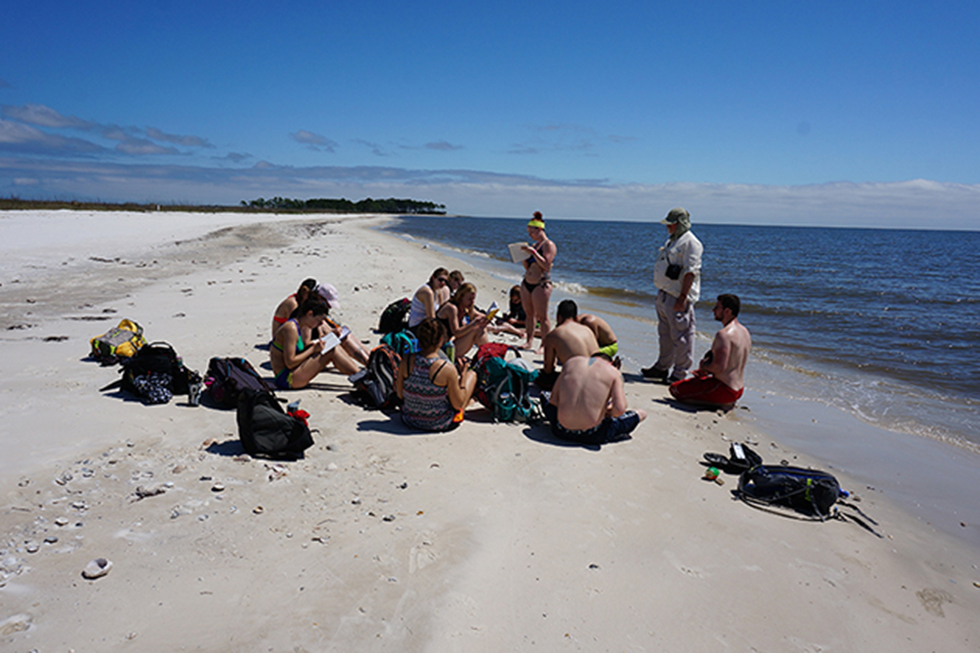 Geology majors participate in field research projects at locations throughout the world. Here students report on beach processes at Bald Point, Florida.
GEOGRAPHY
The Geography Program at UNO prepares students to achieve successful and satisfying careers in a culturally diverse, high-tech, interconnected global society.
This program offers both a Bachelor of Arts and a Bachelor of Science in Geography. We also offer concentrations in Geographic Information Systems & Cartography and Travel & Tourism, and a minor in Geography. A Geography & Planning option is available through Environmental Studies. The geography program at UNO prepares students for careers in urban and environmental planning, geographic information systems, cartography, remote sensing, and other areas of geographic research.
According to the U.S. Department of Labor, Bureau of Labor Statistics, $80,300 was the median annual salary for geographers in 2018
GEOLOGY
This program prepares students for a variety of careers, but in particular, working in the geosciences field. This would include working in the growing environmental, energy, and minerals industries, in the policy and education areas, as well as being prepared to continue on to graduate school.
Many students choose Geology as a major because they love the outdoors, hiking, camping and being out in nature. One of the best parts of being a Geology major at UNO is that you will travel to interesting places to learn about geology around the world. Many of our courses involve weekend field trips and you will have to opportunities to participate in longer excursions over Spring Break or after the Spring Semester ends. We have taken trips to Ireland, Iceland, Northern California, Death Valley, Yellowstone, the Grand Canyon, the Black Hills, and many other locations. Students may also participate in field research projects at locations throughout the world.
Because of their ability to help solve real-world problems, Geology majors are in demand in the job market. In the past 4 years, over 85% of our graduates have either obtained employment in the geology area, or have attended graduate school. So, if you're ready to explore the world and set yourself up for a great career, come and join us!
The Department offers a Bachelor of Arts and a Bachelor of Science as well as a minor in Geology.