UNO Chapter of Phi Kappa Phi Inducts 2020 Class
The 113-year-old national honor society recently welcomed 75 new UNO student, faculty, staff, and alumni members.
published: 2020/05/07
contact: University Communications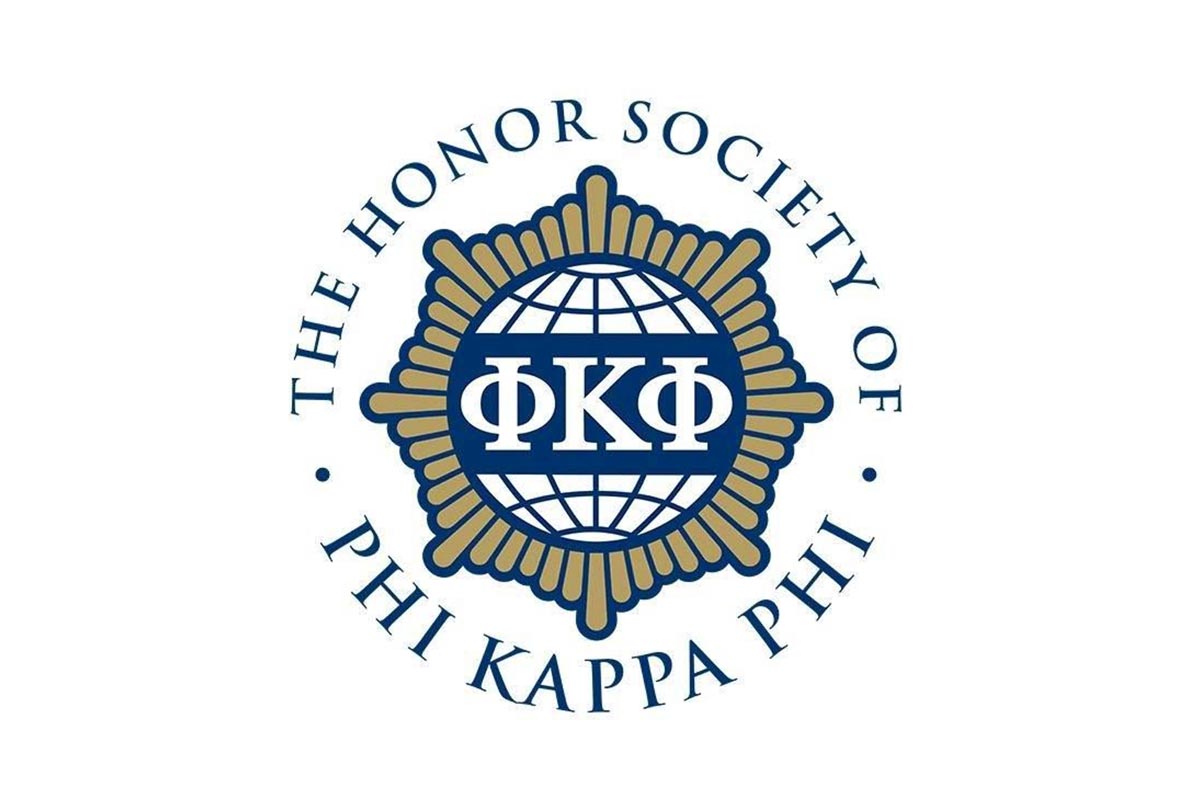 A new class of inductees was welcomed into to the Phi Kappa Phi honor society's University of Nebraska at Omaha's (UNO) Corinthian Chapter.
The class, which marks the 54th in the university's history, is made up of 75 students, faculty, staff, and alumni members.
Phi Kappa Phi was founded in 1897 and is the nation's oldest, largest and most selective honor society that crosses multiple academic disciplines. Members are selected for their academic excellence with junior inductees needing to rank in the top 7.5 percent of their class and seniors ranking in the top 10 percent of their class. Faculty, staff and community members who are not already members can also be so nominated for their academic contributions.
Those making up the class of 2020 include:
Kumiko Adachi
Justine Barton
Holly Bauman
Kaitlyn Baysa
Jack Beal
Melanie Bejarano
Elizabeth Bender
Brandy Blond
Chris Brady
Hannah Carron
Larissa Churchill
Dillon Damme
Matthew DeCock
Keristiena Dodge
Claire Dyer
Emmanuel Encina-Garcia
Amanda Fay
Allison Feldman
James Franco
John Gardner
Stephanie Gaston
Abigail Gevik
Jesi Gibbs
Kevin Gomez-Franco
Andrew Griess
Linda Hellfritsch
Alexandra Hermanek
Jonathan Hermsen
Cristian Hernandez
Katelyn Hey
Kaylie Hill
Shannon Hire
Melissa Holmes
Samuel Huppert
Jacob Jensen
Thomas Kalil
Laurel Ketcham
Courtney Kilroy
Jennifer Langfeldt
Scott Larsen
Sadie Limback
Eugene Lu
Spencer Lueders
Kelcey Lueninghoener
Marina Madrigal
Shayla Mandl
Morgan McBride
Samuel McDermott
Michelle McIntyre-Brewer
Kyle Muller
Keegan Olson
Cara Ortega
Jhovani Perez
Kyle Phipps
Nicholas Piercy
Nina Preston
Abigail Quillen
Alison Raszler
Kylie Reiners
Lee Rogers
Jordan Schall
Benjamin Schnatz
Matthew Schomers
Austen Sellers
Jamie Sharpnack
April Shaw
Lexie Shockley
Elias Smith
Isidore Sossa
Megan Springer
Grayson Stanton
Makayla Thompson
Quynh Tran
Quiana Whitt
Justina Workman
Aya Yousuf
About the University of Nebraska at Omaha
Located in one of America's best cities to live, work and learn, the University of Nebraska at Omaha (UNO) is Nebraska's premier metropolitan university. With more than 15,000 students enrolled in 200-plus programs of study, UNO is recognized nationally for its online education, graduate education, military friendliness and community engagement efforts. Founded in 1908, UNO has served learners of all backgrounds for more than 100 years and is dedicated to another century of excellence both in the classroom and in the community.
Follow UNO on Facebook, Twitter (X), Instagram, TikTok, LinkedIn, and YouTube.