UNO University Communications Recognized in 35th Annual Educational Advertising Awards
UComm's work stood out among over 2,350 entries from over 1,000 colleges, universities and secondary schools from all 50 states and several foreign countries.
published: 2020/04/24
contact: Brandon Bartling - University Communications
email: unonews@unomaha.edu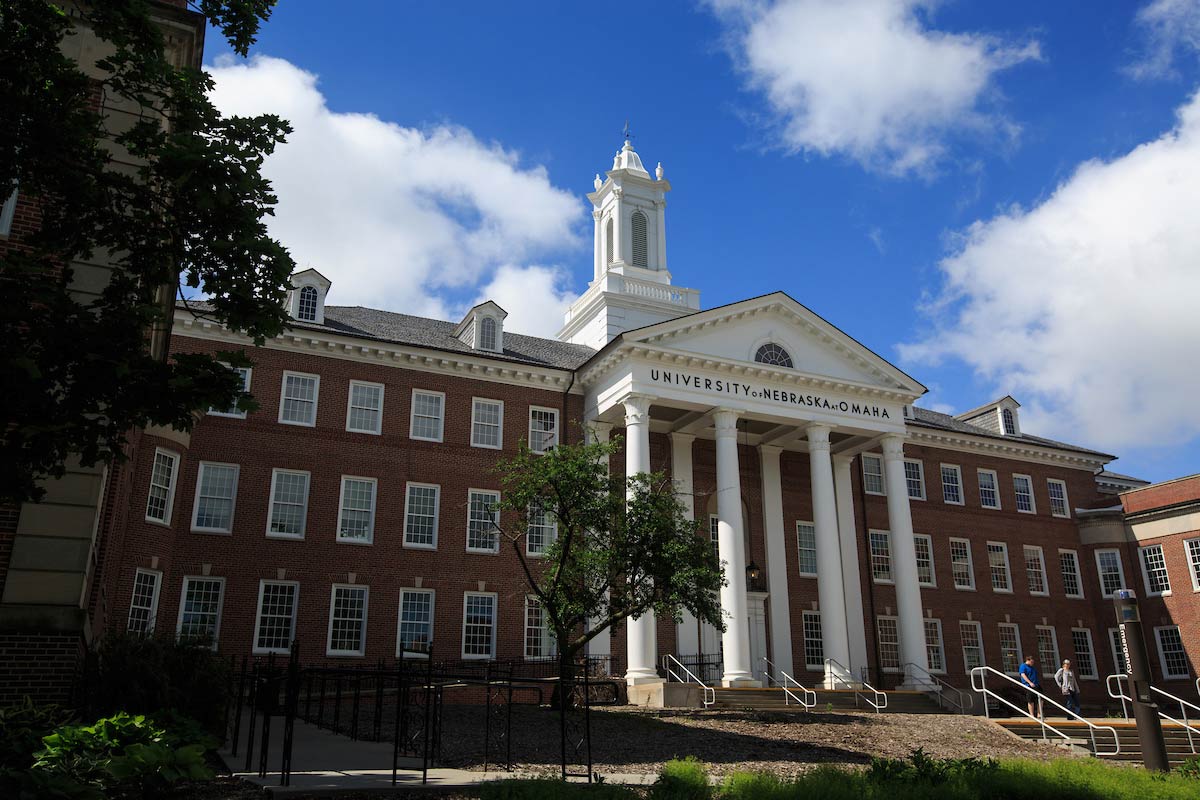 The Office of University Communications (UComm) at UNO was among the winners recognized at the 35th Annual Education Advertising Awards, which are sponsored by Higher Education Marketing Report.
UNO's work stood out among over 2,350 entries from over 1,000 colleges, universities and secondary schools from all 50 states and several foreign countries.
"University Communications is thrilled and honored to be recognized by our peers in the higher education marketing space," UComm Executive Director Makayla McMorris said. "These recognitions are the natural outcome of a strategy designed to harness the knowledge, passion, and talents of our campus partners to share this institution's inspiring story with the state and the nation. I continue to be inspired by each member of the University Communications team. Their commitment to the university and its mission to serve our students, faculty staff and future Mavericks positions the entire university to achieve sustained success."
UComm received its highest marks, a Gold award in the "Video Viewbook" category, for its work on the "I am the ROI" series, which highlighted the achievements and impacts of Maverick alumni from each of UNO's colleges and Graduate Studies.
A poster created to promote a free movie night held in August in the UNO Pep Bowl took home a Silver award in the "Poster" category. A recreation of Spider-Man with a comic book styled-background and font invited community members to a family movie night featuring "Spider-Man: Into the Spider-Verse."
UComm received a Bronze award in the "Special Event" category for UComm's work coordinating and promoting the 2019 Hagel Forum in Global Leadership. The inaugural event featured a conversation with former Vice President Joe Biden and former Secretary of Defense and UNO alumnus Chuck Hagel.
A Bronze award was also received in the Special Promotions category for efforts behind Witness: The Art of Samuel Bak. This event required work to promote various events taking place as part of the event including an exhibition featuring a collection of Bak's works throughout his artistic journey, a conversation with Bak as part of the Goldstein Symposium on Art and Human Rights and a special Goldstein Lecture on Human Rights featuring the Honorable Richard Goldstone.
UComm also received a Merit award for the promotion and coordination of Access to Exceptional: The Investiture of Jeffrey P. Gold M.D. as the 13th Chancellor of UNO. This academic ceremony officially installed Gold as Chancellor and featured a procession of delegates from other colleges and universities as well as UNO faculty members; greetings and remarks from higher education community and government leaders; and a formal installation.
UComm support for the Hagel Forum, the Samuel Bak events and Chancellor Gold's investiture all included event coordination, design and creation of promotional and event program materials, media logistics and more.
Each UComm project recognized with an award came to fruition during the office's yearlong effort to restructure its marketing strategy, in which it removed agency representation; ultimately providing the university $674,000 in cost savings. By removing agency representation negotiating on the office's behalf, the university saved on:
Media placement allocation and negotiation savings: $132,000
Creative direction, production, and coordination savings: $260,000
Earned media: $282,000
Judges for the Educational Advertising Awards consisted of a national panel of higher education marketers, advertising creative directors, marketing and advertising professionals and the editorial board of Higher Education Marketing Report.
About the University of Nebraska at Omaha
Located in one of America's best cities to live, work and learn, the University of Nebraska at Omaha (UNO) is Nebraska's premier metropolitan university. With more than 15,000 students enrolled in 200-plus programs of study, UNO is recognized nationally for its online education, graduate education, military friendliness and community engagement efforts. Founded in 1908, UNO has served learners of all backgrounds for more than 100 years and is dedicated to another century of excellence both in the classroom and in the community.
Follow UNO on Facebook, Twitter (X), Instagram, TikTok, LinkedIn, and YouTube.