Inaugural Hagel Global Leadership Forum features Joe Biden
"It's in our naked self interest to stay engaged, not because we are the only country who can save the world, but because we can't do it alone." Joseph Biden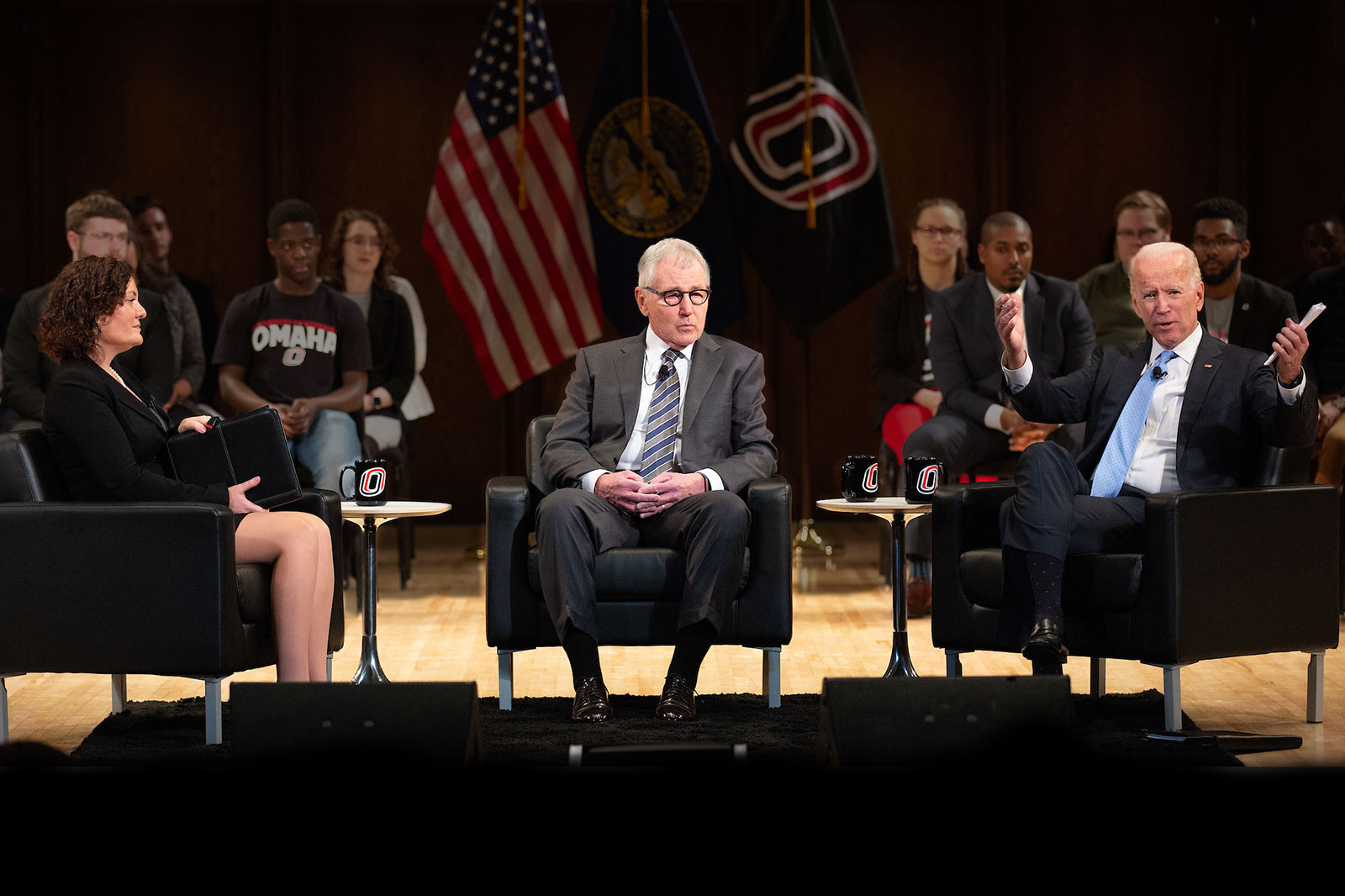 Arts and Sciences Hall 280 – The first Chuck Hagel Global Leadership Forum, featuring former Vice President Joe Biden, was held on February 28 at UNO's Strauss Center. Working closely with former Secretary of Defense Chuck Hagel, the forum was organized by a team of administrators, faculty and staff from the Political Science Department and the College of Arts & Sciences.
Official news story from University Communications
Moderator Lana Obradovic, Political Science, presented questions from UNO students to both former Vice President Biden and Chuck Hagel. The questions focused on global leadership issues and the role of the U.S. Biden and Hagel shared lessons learned through the years and around the world. Obradovic who is originally from Bosnia and Herzegovina, took the opportunity to personally thank both men for their work in stopping the violence of the Bosnian War, "I have witnessed the brutality and have lived with the consequences of that war....It was both of you who stood up and did something."
If you have a story idea, news tip, or inquiry please contact:
Courtni Kopietz | ckopietz@unomaha.edu