How Physics Tools and Methods Help Fight COVID-19
There is a lot we don't know about the novel coronavirus, SARS-CoV-2 and COVID-19. What we do know is that we are pulling our resources together to understand, fight and ultimately defeat it.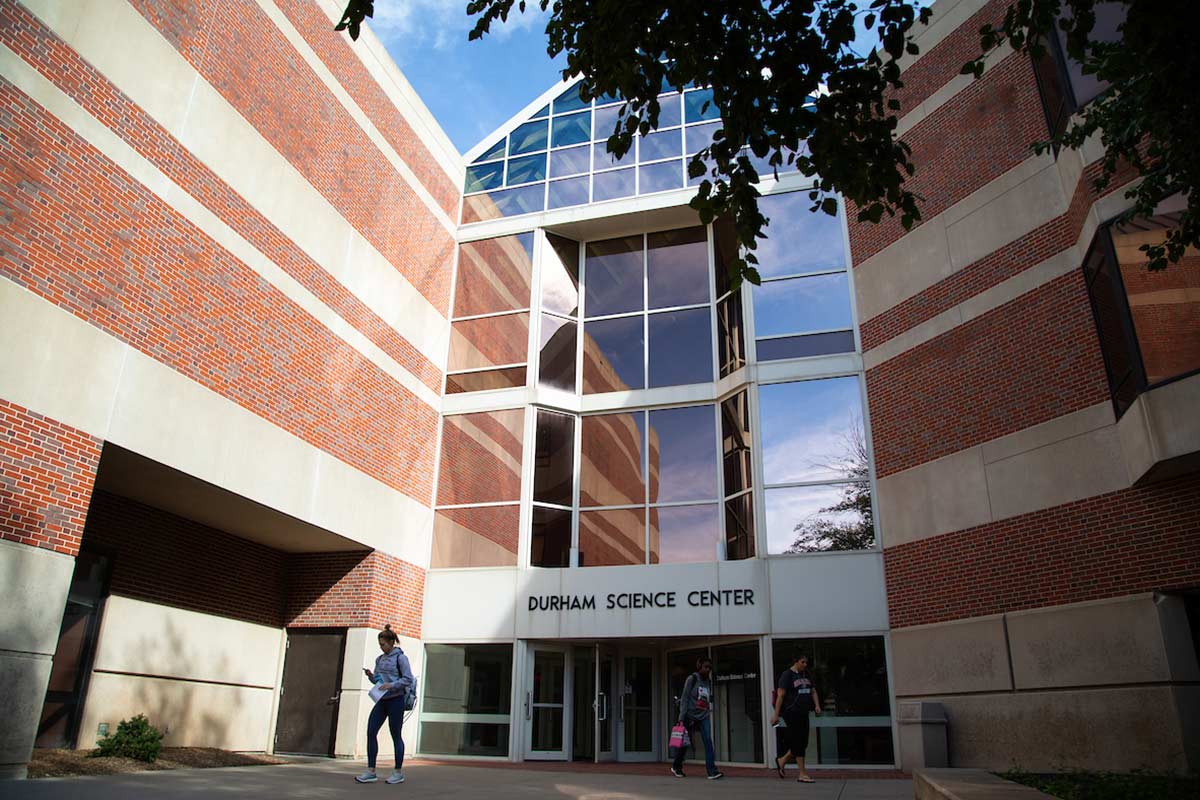 Alexey Krasnoslobodtsev, PhD, Associate Professor of Biomedical Physics, is leading the Biomedical Physics concentration at UNO and also serves as the scientific Director of the Nanoimaging Core Facility at UNMC. His research is focused on developing ultra-sensitive detection platforms for cancer biomarkers and micro RNA using Surface-Enhanced Raman Scattering, Fluorescence, and Atomic Force Microscopy.
There is a lot we don't know about the novel coronavirus, SARS-CoV-2, and the resultant disease, COVID-19. What we do know is that we are pulling our resources together to understand, fight and ultimately defeat it. Physics is at the forefront of this fight.
X-Ray Crystallography
Physics-based tools and methods play an enormous role in understanding structural features and functions of viral particles as well as their effect on the body. For example, X-ray crystallography utilizes electro-magnetic radiation to produce wavelengths that can help generate 3D detailed structures of the virus.
To help during a pandemic, these techniques have to provide results very quickly. X-ray crystallographic methods used to be slow, but with the use of automation, fast computing platforms and high-quality X-rays, it is possible to get structures very quickly.
An example of such fast analysis is the study of SARS-CoV-2. The high-resolution structure of the virus's main protease, or an enzyme that ultimately enables replication of the virus, was uploaded to the Protein Data Bank on February 5, 2020 by a research team at the Shanghai Synchrotron Radiation Facility. It would have taken over a year to get the same results just a decade ago. The structure is helping researchers to identify targets in search for antiviral drugs that could block the action of the proteases preventing viruses from replicating.
Cryo-Electron Microscopy
Another technique used for obtaining structural information is the Cryo-Electron Microscopy. Cryo-EM is the electron microscopy method applied to samples cooled to very low temperatures. A team of researchers at the University of Texas at Austin used Cryo-EM to resolve the structure of an outer "spike" protein of SARS-CoV-2. It took the team only 12 days from harvesting the protein to getting the results submitted to the journal "Science."
The "spikes" you see in depictions of SARS-CoV-2 are used to bind to host cells and thus enable the virus to make its way into the cells. The detailed structure of the spike protein is very useful for creating coronavirus vaccines. The body can build immunity if exposed to virus- like particles with the same external features while being hollow inside.
CT Scans
Computed Tomography imaging technology, widely known as a CT scan, uses a narrow beam of x-rays quickly rotated around the patient to produce cross-sectional images or "slices" of the body. When stacked together these "slices" form a 3D image of the patient. Typically, medical physicists use the CT imaging technology to produce images and videos for cancer screenings as well as to plan surgeries simply because CT provides very detailed information showing the soft tissues, blood vessels, and bones in various parts of the body.
CT scans have become the "first line of defense" in diagnosing suspected infections, given the shortage of testing kits, according to Radiological Society of North America. Healthcare providers use CT scans to search for opaque spots within the lungs. SARS-CoV-2 attacks the lungs which fail to function properly due to extent of inflammation.
The George Washington University Hospital (GWUH) used CT imaging to show the effects of COVID-19 on the lungs of a patient who was otherwise healthy. The video of 3D CT scans released by GWUH shows the extent of damage to the lungs caused by coronavirus.
Ventilators
Extensive inflammation prevents the lungs from being able to supply enough oxygen to the blood and to remove carbon dioxide. A ventilator is required to forcefully provide sufficient levels of oxygen in blood.
A shortage of ventilators remains critical and, in some cases, can be the difference between recovery and death for seriously ill patients. There is a need to come up with the ways to manufacture ventilators quickly, cheaply and reliably. A global team of physicists, engineers and medics have designed a low-cost and simple mechanical ventilator using off-shelf components. The first functional tests were performed on Friday, March 20, 2020, engineering towards the first prototype units started the next day, and construction of the first prototype units began on that Monday.
The Department of Physics at UNO is using its Facebook page to keep everybody informed of the current news and updates in Physics, particularly as they relate to COVID-19.
Students learn about all of these physics-related methods and tools to fight SARS-CoV-2 and COVID-19 through UNO's Biomedical Physics concentration. This program aims to prepare the next generation of biophysicists, medical physicists and biomedical engineers, who will be ready to use their knowledge of physics to tackle the next pandemic. It is quite possible they will be able to significantly contribute as structural biophysicists to uncover the details of what causes a disease, as medical physicists by diagnosing and treating patients, and as biomedical engineers by designing and building biomedical equipment.
About the University of Nebraska at Omaha
Located in one of America's best cities to live, work and learn, the University of Nebraska at Omaha (UNO) is Nebraska's premier metropolitan university. With more than 15,000 students enrolled in 200-plus programs of study, UNO is recognized nationally for its online education, graduate education, military friendliness and community engagement efforts. Founded in 1908, UNO has served learners of all backgrounds for more than 100 years and is dedicated to another century of excellence both in the classroom and in the community.
Follow UNO on Facebook, Twitter (X), Instagram, TikTok, LinkedIn, and YouTube.