Make the Most of the Move to Remote Learning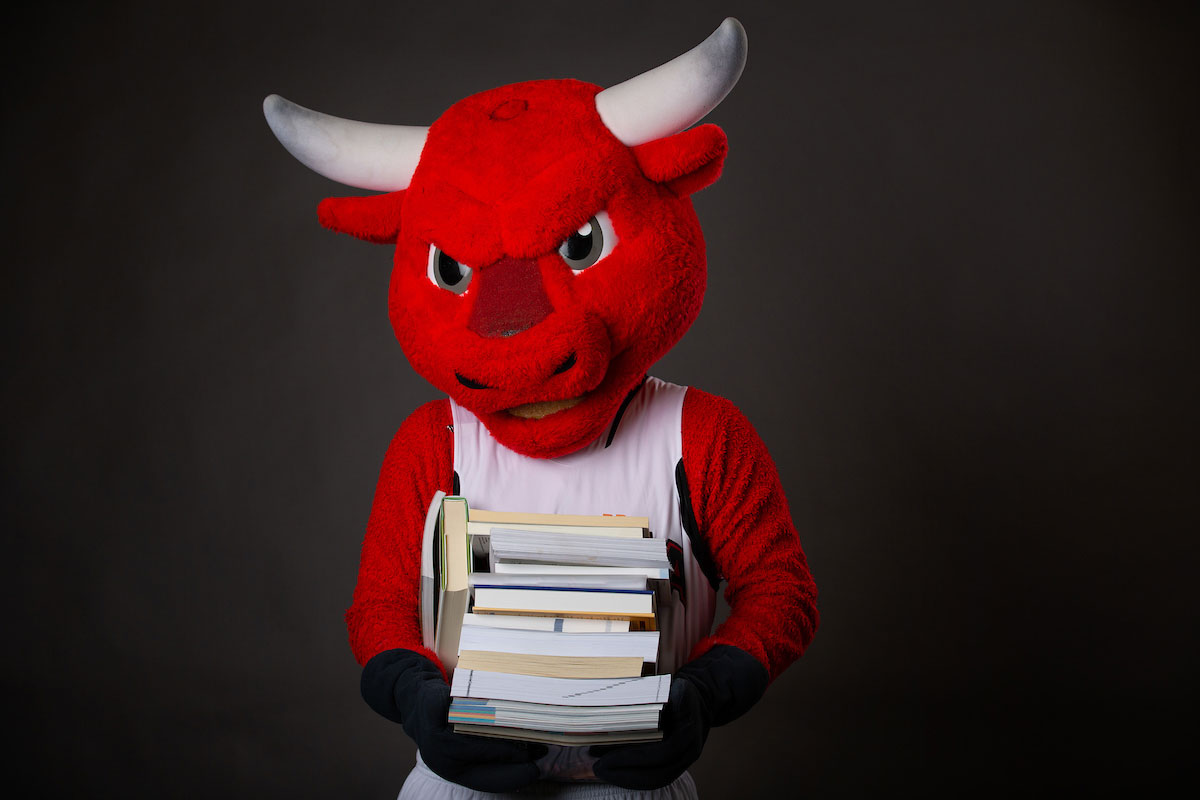 UNO's remote teaching and learning mode begins Monday, March 30, and will continue until further notice.
Monday, March 30, 2020, marks the beginning of UNO's move to remote teaching/learning mode, meaning that all courses will be accessed and delivered digitally through the remainder of the Spring 2020 semester.
As the university enters into this new and unique situation, we wanted to provide some general tips and key reminders to keep in mind as we all work towards our shared goal of academic success and accomplishment.
Above all else, please remember during this time to be patient with each other, be understanding and give yourself the time to connect, take care and get help.
We are a family of Mavericks and there is no truer test of our Maverick Spirit than facing these challenges head on in order to turn them into opportunities. The entire UNO community is dedicated to ensuring your academic success and stand ready to assist you in any way. Do not hesitate to reach out, ask questions, and help each other out.
We hear you. We see you. We are all in this together.
---

Resources for Remote Teaching and Learning
UNO Information Technology Services and the Office of Digital Learning is ready to support all students, faculty and staff as classes make this historic move. We are in this together and want to support you.
A number of key resources, instructions, and ways to reach out with you questions can be found at keeplearning.unomaha.edu. You can also find some general tips that will serve you well, regardless of your experience level with digital learning tools.


Important Campus Updates
With the rapidly changing nature of the COVID-19 outbreak - and guidance being issued by the CDC and government leaders, important updates and news are being shared all the time.
Be sure you are regularly checking your UNO email, reading the Bullseye campus newsletter, and visiting Canvas for important remote learning updates.
You can also regularly check UNO's Coronavirus Updates page at unomaha.edu/coronavirus.

Maverick Mindfulness and Wellness
This is a time of uncertainty and change - for all of us personally as well as across the rest of the world. It is vital that during this time we do not lose sight of personal wellness - physical, emotional, spiritual and otherwise.
If you have medical questions or concerns, please reach out to the Nebraska Medicine-UNO Health Center. Beginning March 30 all patients are being seen remotely via video chat or phone. You can make an appointment by emailing unohealth@unomaha.edu or calling 402.554.2374.
Additionally, In the days and weeks since the move to remote learning was announced, several Mavericks have shared how they take care of themselves and others through a series called "Maverick Mindfulness."
Take a moment to browse these resources to be mindful and care for yourself and others. If you need help, please reach out to UNO's Counseling and Psychological Services (CAPS) at caps.unomaha.edu.
For after-hours emergencies, call 402.554.2409 and press "2."

Access to Internet and Campus Buildings
As the university transitions to remote learning it is important to note that the UNO campus is not shut down or closed; rather the goal is to move campus operations to a remote, online format to reduce occupancy on-campus.
This means that if you would like to come to campus to utilize the university's WiFi connection, you are welcome to do so, as long as you meet the following criteria:
Internet connectivity is not available at your primary residence
You not experiencing symptoms of COVID-19 and are otherwise feeling well
You practice social distancing and do not congregate in large groups or in small areas
You limit your time on-campus and only utilize campus facilities for academic purposes
Make sure that, as you make your plans to come to campus, you are aware of changes to parking and shuttle changes as well as building access restrictions.
You are also encouraged to explore options being offered by local internet service providers. A number of companies are offering significant discounts to students.
If you do not have access to a computer, a limited number of laptops are available for checkout. If you would like to be considered for one of these laptops, please apply here.


Planning for Summer and Fall
For many of you, your academic career will be continuing after the Spring 2020 semester and in this time of change, it is also important that you have the information and resources you need to stay on track toward your goals.
Course information and registration is currently available for five different Summer 2020 sessions, from May through August. UNO has added a number of courses, both online and face-to-face (through virtual meeting software), in key areas of the curriculum which students have told us are vital to their timely progress in their degree programs.
The week of March 30 also marks the beginning of the enrollment period for Fall 2020. Take a look at the variety of classes being offered though UNO's Class Search.
For questions about individual courses, please contact your advisor. You can find your advisor here and schedule a phone or virtual meeting through MavCONNECT.

Keep Key Deadlines in Mind
As we approach the last weeks of the Spring 2020 semester we also approach the last weeks of the 2019-2020 academic year. As a result, a number of key deadlines are on the horizon.
Be sure to visit the UNO Academic Calendar and check with offices like the UNO Registrar and Financial Support and Scholarships to ensure you remain on track to achieving your academic goals.


You Are Supported
Above all else, we are a Maverick family and regardless of your circumstances, the UNO community wants to make sure you succeed.
These are just some of the messages of support as you return to your classes that have been shared by various colleges, schools, departments and offices across campus:


College of Business Administration

Have a message of support you would like to share? Please email it to unonews@unomaha.edu.
About the University of Nebraska at Omaha
Located in one of America's best cities to live, work and learn, the University of Nebraska at Omaha (UNO) is Nebraska's premier metropolitan university. With more than 15,000 students enrolled in 200-plus programs of study, UNO is recognized nationally for its online education, graduate education, military friendliness and community engagement efforts. Founded in 1908, UNO has served learners of all backgrounds for more than 100 years and is dedicated to another century of excellence both in the classroom and in the community.
Follow UNO on Facebook, Twitter (X), Instagram, TikTok, LinkedIn, and YouTube.