Tips to Remember During Remote Teaching and Learning
These reminders can help students, faculty, and staff be prepared to succeed.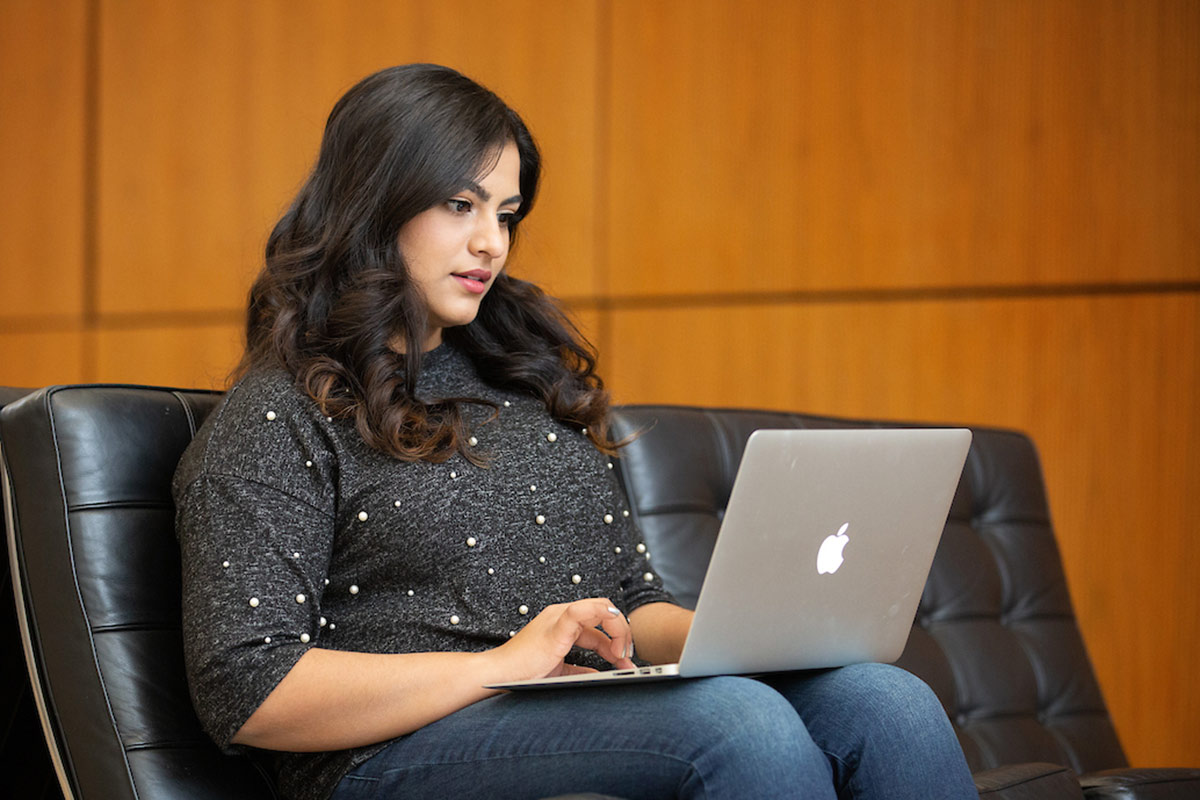 There is no question that UNO's move into a campuswide "remote teaching and learning" mode is a unique situation for the Maverick community.
However, along with campus administrators, the MavTECH Help Center and Office of Digital Learning is ready to support all students, faculty and staff as classes make this historic move. We are in this together and want to support you.
Here are a few key tips to consider, regardless of your level of experience with digital learning:


For Students
For a list of specific resources, visit keeplearning.unomaha.edu.


Stay Connected with Your Courses
Check Canvas and your UNO email daily for changes and organize your schedule around shifting responsibilities and deadlines. Communicate with your instructor if you need flexibility in terms of due dates, quiz times and contact the Accessibility Services Center if you have accessibility concerns. Practice patience with yourself and your instructor as you adjust to a new learning environment.
Extra tip: Customize your Canvas notifications to get updates on from the campus and your instructor, assignment due dates, and announcements. The Canvas Student mobile app is also great for easy access when you may not have a computer.

Familiarize Yourself with Online Tools
Get to know the tools you need during the shift to remote teaching and learning. Common UNO online tools - Canvas, Zoom, VidGrid - provide you with a quality learning experience even when you may not be in a physical classroom.
Extra Tip: These tools can be accessed anywhere by visiting my.unomaha.edu.

Ask for Help
Your safety and success is our number one priority. Please don't hesitate to reach out if you need assistance. There are dedicated people available to help if you are experiencing issues with online tools, need assistance with internet and device access, or have questions about university operations.
Extra Tip: Explore keeplearning.unomaha.edu for how to utilize key support services during remote operations, technology tutorials and support, and how to care for yourself.

Make Use of Digital Study Materials
If you have internet access, you have access to one of one of the nation's largest collections of online journals, books, newspapers, and more - all available 24 hours a day, 7 days a week.
The UNO Libraries house more than 200 databases; 500,000 electronic books; audio and video streaming services and more. There are also subject-specific research guides and citation guides for your research projects.
These digital materials, which can be checked out or uploaded for use on Canvas, can also provide the opportunity for shared note-taking, comments, and feedback.
Additionally, our campus bookstore's eTextbook provider – VitalSource – is now offering free access to ebooks for students who may have lost access to course materials as we transition to remote teaching and learning.
If you previously accessed textbooks via the library, shared a book with a classmate, or accidentally left your books on campus, visit bookshelf.vitalsource.com to access free books through May 25. You will need to create an account using your unomaha.edu credentials, and we encourage you to check out this student FAQ.
Extra Tip: Make a phone or video appointment to talk with one of UNO's subject librarians who can help answer questions or point you in the right direction to get the resources you need.

For Faculty and Staff
For a list of specific resources, visit keepteaching.unomaha.edu.
Remember Every Student is Different
Removing a physical presence in the classroom, lab, office, or resource center presents new opportunities to connect with students and engage in new ways.
Make use of the "White Board" function in Zoom or VidGrid to provide demonstrations, notes, diagrams, Power Points and more. You can even switch between the whiteboard, Power Point slides, and lecturing as you move through your meeting.


Make your files available for students for access at any time so that those navigating illness, childcare, or reliable internet can still benefit. Recording a session in Zoom or VidGrid is an easy way to make content available for later playback.


Use multiple modes of content and maximize Canvas navigation by uploading teaching materials, instructions, rubrics, syllabi, and grades in their corresponding areas. This offers students flexibility and consistency in a predictable environment.


Check in with students regularly. Set up small activities aimed at enhancing regular communication, feedback, and engagement with one another. Zoom office hours are a great way to offer one-on-one time for students.
Extra Tip: Whatever technology you use, make sure to provide options or record your session so they can be shared with students later in case they missed an important note or need to refer back to it in the future.

Express Empathy
Maya Angelou reminds us that people will forget what you said and what you did, but they will never forget how you made them feel. Every effort you make to ensure your students know how much you care about them will be what matters the most in the coming weeks. Show you recognize the anxieties, confusion and exhaustion your students may be experiencing and respond to it with care.
Extra Tip: Familiarize yourself with key support services that are still providing support during this time, including the Maverick Food Pantry; Counseling and Psychological Services; etc... Direct students to keeplearning.unomaha.edu to explore resources available to them during remote operations.

Maintain Dedicated Office Hours
During times of change one of the most important things you can do is find opportunities to maintain a routine and structure. This is especially important when it comes to providing support to students who are struggling to understand how these broader changes will impact their academic future.
One of the best ways to do this is ensure that you can maintain regular virtual office hours through Zoom or by phone. Communicate these hours early and often with students, but also be willing to meet with students outside of these hours if needed.
Be sure to also take care of your time and your needs during these changing times as well, as you may need to adjust your schedule based on these changes.
Extra Tip: If a pet or family member wanders into your Zoom call, introduce them to who you're speaking with. These behaviors enhance our connection, make us human, and do not need to be "hidden" entirely from one another.

Be Flexible
This situation is one that is unprecedented in UNO's history and, as a result, there are many things that may still yet change as we look ahead to the fall semester. As a result, there will be times when issues arise that will require us all to be flexible.
Where possible, give extraordinarily clear expectations and instructions to your students that makes this piece of their world a predictable environment while still remembering that students may need to focus on their personal wellbeing and the wellbeing of their family. Please work with students, as these issues arise, to provide opportunities to make up missed assignments due to illness or concerns about illness.
Extra Tip: UNO's Faculty Senate has supported a flexible attendance policy which strongly encourages faculty to work with students in their courses in making up assignments that are missed due to illness or concern about illness.
About the University of Nebraska at Omaha
Located in one of America's best cities to live, work and learn, the University of Nebraska at Omaha (UNO) is Nebraska's premier metropolitan university. With more than 15,000 students enrolled in 200-plus programs of study, UNO is recognized nationally for its online education, graduate education, military friendliness and community engagement efforts. Founded in 1908, UNO has served learners of all backgrounds for more than 100 years and is dedicated to another century of excellence both in the classroom and in the community.
Follow UNO on Facebook, Twitter (X), Instagram, TikTok, LinkedIn, and YouTube.