Get Ready to Enroll in Spring Classes
Learn more about what you can do to prepare for enrollment.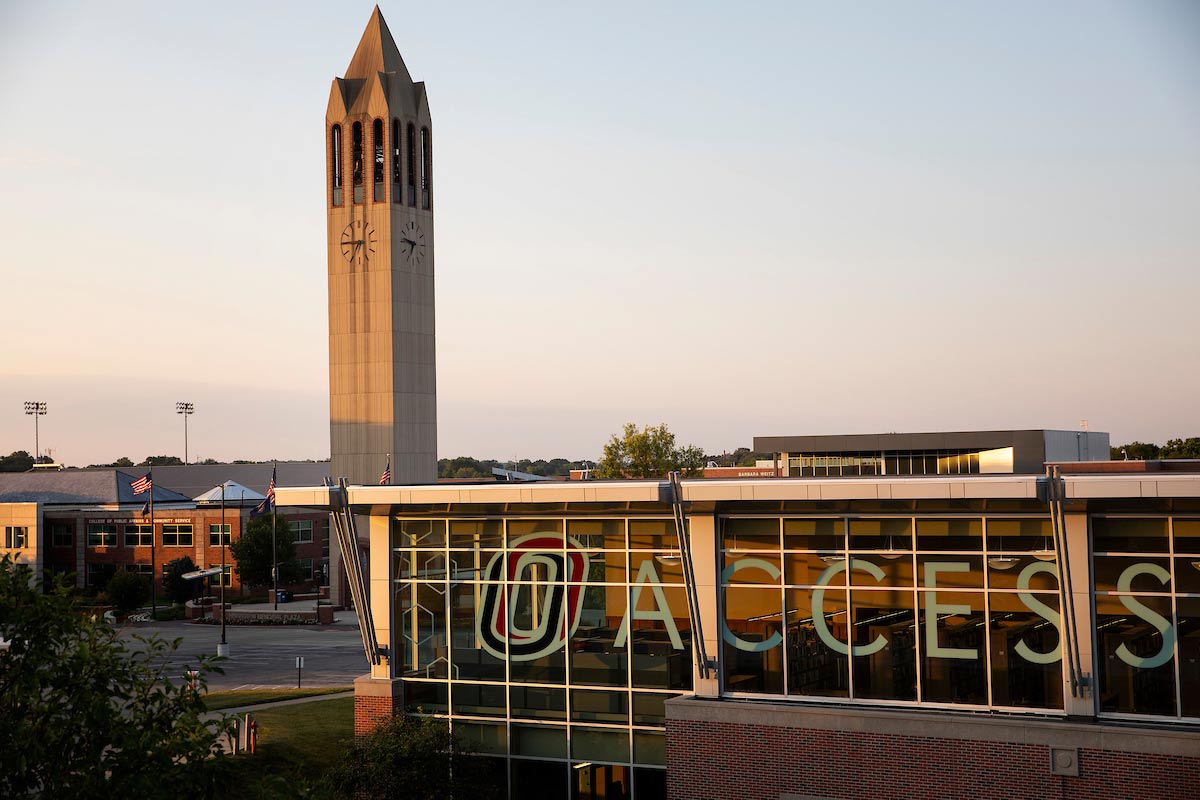 Get ready for enrollment! Read on below for information as you enroll for classes at UNO:
Assistance from the Registrar
The UNO Office of the University Registrar assists students in enrolling for classes, ordering transcripts, and offers many other support services before, during, and after enrollment.
---
Enrollment Details
The Spring 2023 (including the Three-Week January Session) class schedule is available on the Class Search page. Your registration time and enrollment hold information can be found on MavLINK.
---
Modalities
In order to provide flexibility and options for all of our students, classes will be offered in four different modalities, which will range from fully in-person and on campus to asynchronous online offerings.
In-Person instruction: instructors and students attending synchronous classes on-campus, or, in the case of practica, field work, internships, service learning, or flight training, at community locations, subject to public health conditions. (001 sections)


Remote instruction: instructors and students meet synchronously using digital technology (eg: Zoom) at the scheduled times according to the Registrar's calendar. (820 sections)


Hybrid instruction: a mix of in-person instruction and either remote or online instruction, with reduced contact time on campus. (860 sections)


Online instruction: asynchronous instructor-student interactions using digital technology, with students able to interact with each other and the instructor at flexible hours. (850 sections)
---
How to Enroll
Check MavLINK
Your registration time can be found on MavLINK. The system will not allow you to enroll prior to your scheduled time.
When you are ready to enroll, make sure you check any holds or information you need to complete ahead of your available enrollment time through MavLINK.
Before Enrollment
Here are some things you can do to speed up the enrollment process:
Visit the Class Search page: see what classes are available that match your interests and keep you on track for graduation.

Add classes to your cart: After locating classes you may want to enroll in on the class search page, add them to your cart in MavLINK. This will help inform discussions you have with your advisor prior to your registration time and make the process faster when it's time to enroll. Be sure to check classes for prerequisites and permission requirements. Questions regarding prerequisites or getting permission numbers should be directed to your academic advisor.

Consider classes in the Open Nebraska program: UNO students are now be able to search for which classes are a part of Open Nebraska as they select and register for specific course sections. Students will see free course material options designated within Open Nebraska, and will also see which classes utilize digital course materials that are under $40. Learn more
Selecting the Right Classes
Work with your academic advisor to make sure the classes you want to take will keep you on track to graduate on target as well as on time. You can find your advisor on the Academic Advising website, or make an appointment with your advisor on MavTRACK.
Questions? Contact the UNO Registrar at 402.554.2314 or by emailing unoregistrar@unomaha.edu.
---
Student Resources
Advising
Students who have questions about which classes they should enroll in to meet the requirements for their program should work directly with an advisor within their respective programs. You can find your advisor on the Academic Advising website, or make an appointment with your advisor on MavTRACK.
Student Fees
As you explore which course modality is right for you, you may have questions about what fee changes may be involved with certain classes, or what certain fees cover as part of your UNO experience. Information about UNO student fees can be found on the student fees page.
About the University of Nebraska at Omaha
Located in one of America's best cities to live, work and learn, the University of Nebraska at Omaha (UNO) is Nebraska's premier metropolitan university. With more than 15,000 students enrolled in 200-plus programs of study, UNO is recognized nationally for its online education, graduate education, military friendliness and community engagement efforts. Founded in 1908, UNO has served learners of all backgrounds for more than 100 years and is dedicated to another century of excellence both in the classroom and in the community.
Follow UNO on Facebook, Twitter, Instagram, TikTok, LinkedIn, and YouTube.