How to Spot COVID-19 Misinformation Online 
Learn how to be a better, more mindful consumer of many forms of media long after the virus is out of the headlines.
published: 2020/03/25
contact: Sam Peshek - University Communications
email: speshek@unomaha.edu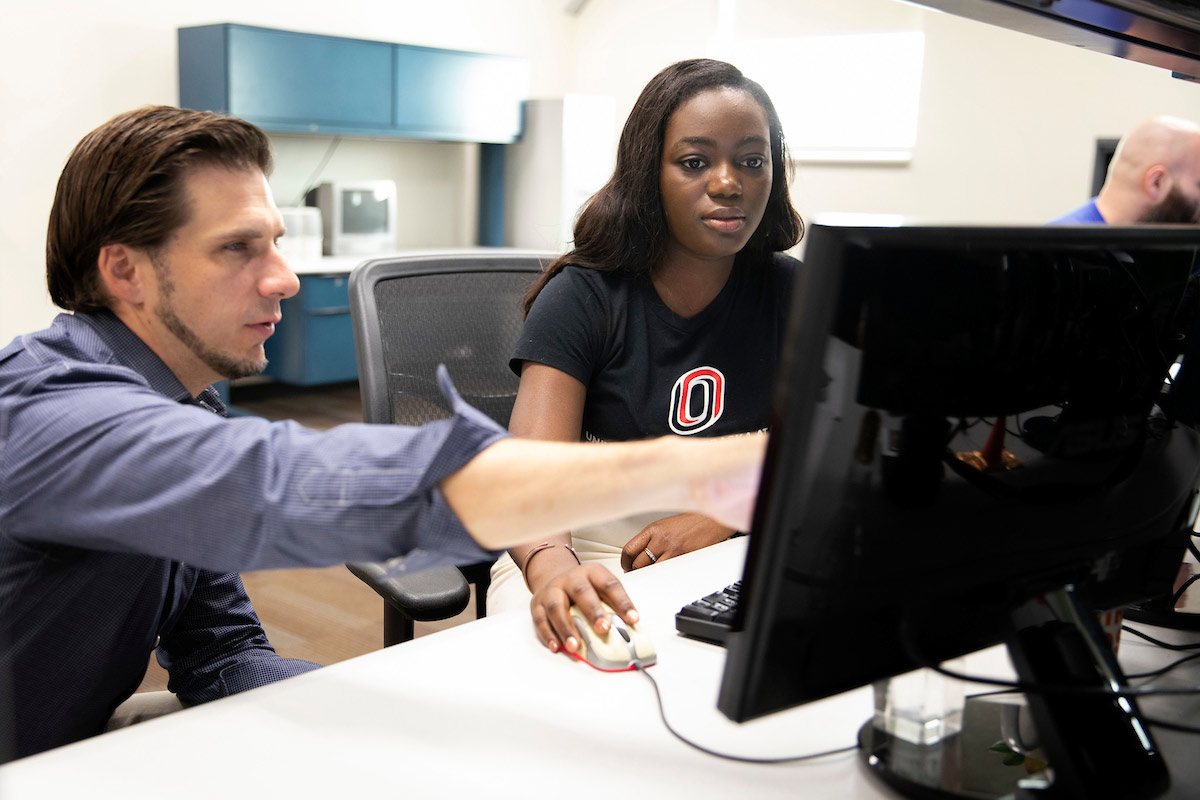 Information about COVID-19 spreads so quickly that it can be difficult to keep up on the latest news and guidance. The flurry of content leaves room for misinformation and disinformation to take hold online, which may put the health of individuals at risk.
Jeremy Harris Lipschultz, Ph.D., and Adam Tyma, Ph.D., from the University of Nebraska at Omaha's (UNO) Social Media Lab for Research and Engagement within the College of Communication, Fine Arts and Media (CFAM) have been paying close attention to the way information about the virus spreads and offered some tips that can help you spot inaccurate or misleading information about the virus.
10 Tips
Each of the following 10 tips can help you be a better, more mindful consumer of many forms of media long after the virus is out of the headlines.

Check the source of the social media post: Do you know and trust it as a source of truthful and reliable information?

Only trust experts. Now is not the time to trust this pundit or that pundit, this media celebrity or that YouTuber. If it's not coming from the CDC or WHO (or, locally, UNMC), walk away.

Check the date: Is this a recent story, or from a long time ago?

Does the message seem credible to you? Is it consistent with other stories? Does it fit with your experiences?

Who shared the post in your newsfeed? Do you know the person? Have they always shared reliable information?

If there is a photograph, does it look real, or could it be doctored?

If there is a video, does it show any possible signs of being edited?

More broadly, is the language in the post boring/objective or is it exciting/subjective? Often, the way the post is written is meant to get you to click without thinking because it might align with your own beliefs.

A good test: right click the link or image to see what the actual URL is. If it does not come from the place that it claims to come from (look for weird letters at the end like .ru, .cn, or others that just seem off), don't go to it. A URL that ends with .com, .org, .net, or .gov are typically more trustworthy.

Take this time to slow down and reflect on what you know. There is no need to rush to judgment.
About the UNO Social Media Lab for Research and Engagement
The UNO Social Media Lab for Research and Engagement helps advance the public's understanding of social media and technology on UNO's campus and beyond. The team of scholars across UNO's campus have research interests that include social network analysis, political conflict, health communication, media literacy and more.
The lab also offers services that include social media consulting, research assistance, workshops and media literacy training. Currently, the lab is working with about a dozen communities across Nebraska through the Rural Futures Institute (RFI).
Contact: Social Media Lab -- UNOSocialMediaLab@gmail.com
About the University of Nebraska at Omaha
Located in one of America's best cities to live, work and learn, the University of Nebraska at Omaha (UNO) is Nebraska's premier metropolitan university. With more than 15,000 students enrolled in 200-plus programs of study, UNO is recognized nationally for its online education, graduate education, military friendliness and community engagement efforts. Founded in 1908, UNO has served learners of all backgrounds for more than 100 years and is dedicated to another century of excellence both in the classroom and in the community.
Follow UNO on Facebook, Twitter (X), Instagram, TikTok, LinkedIn, and YouTube.