UNO Social Media Lab for Research and Engagement
Rural Futures Institute (RFI) Project
_______________________________________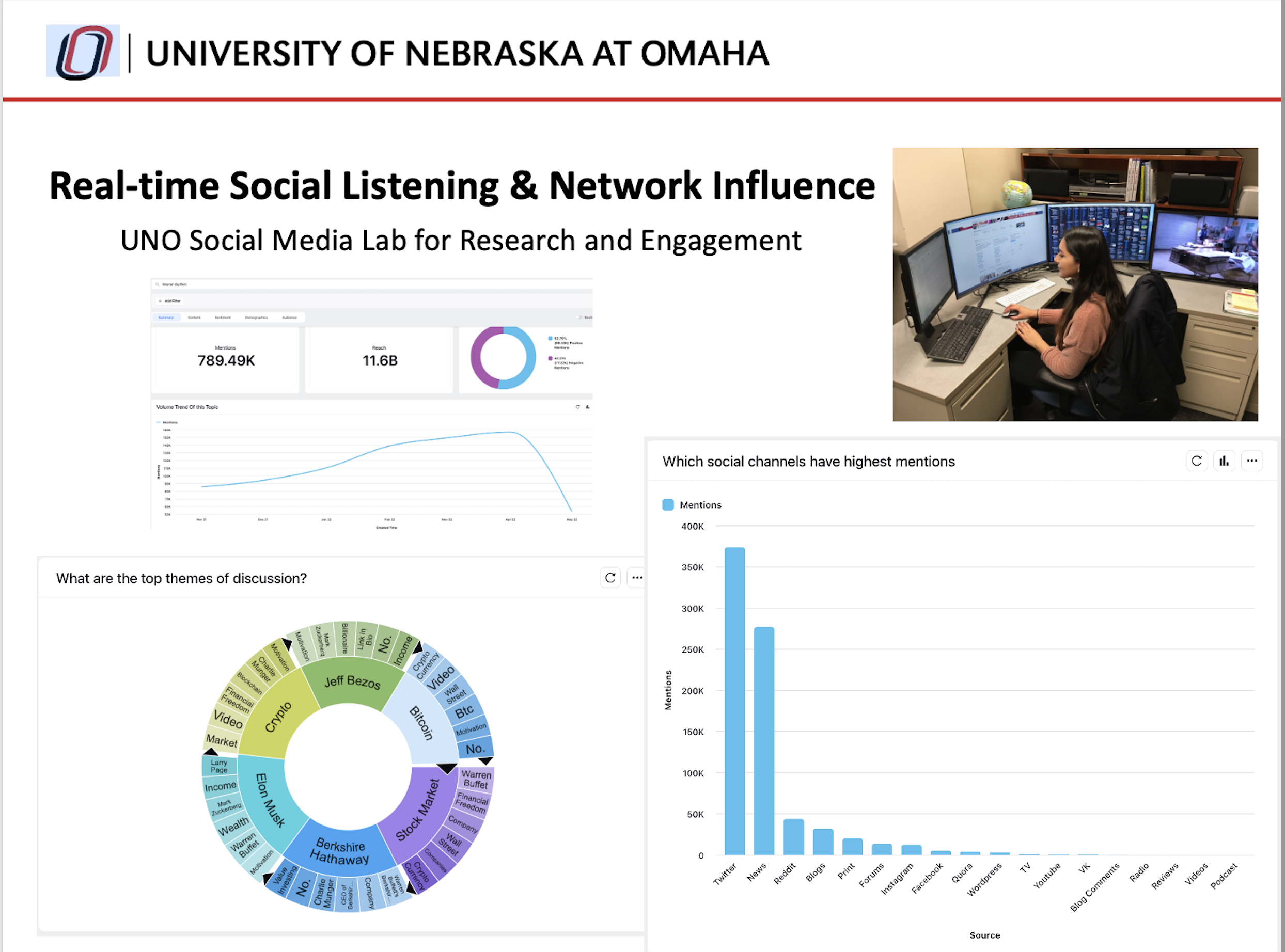 Jeremy Harris Lipschultz presented May 6 "Real-time Social Listening and Network Influence" to the UNL Tools and Training for Social Media Research conference.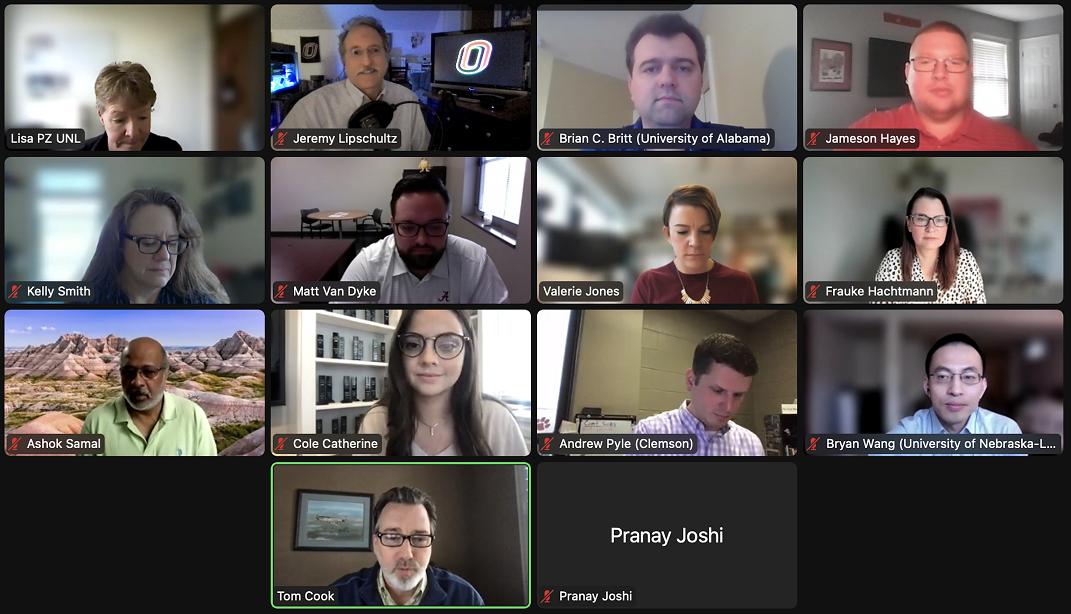 The UNO Social Media Lab Sep. 30 hosted a prominent Zoom webinar panel of journalists, lawyers and professors to examine the future of free expression during a global pandemic, social division and technological change.

Jeremy Harris Lipschultz and the Lab hosted a Nebraska Extension webinar.
Lab in the news
Lipschultz and Subramanian Contribute to WHO Report
| | | |
| --- | --- | --- |
| | | Professors Jeremy Harris Lipschultz and Roma Subramanian of the UNO Social Media Lab for Research and Engagement (@unosmlre) contributed to the World Health Organization's infodemic management report. "WHO Competency Framework: building a response workforce" (2021) recently was released. It models the importance of real-time social listening. Lipschultz and Subramanian were among about 40 global scholars that met to develop an interdisciplinary approach to infodemic management. |
###
The news is overwhelming right now. Here's how to break it down, featuring Dr. Adam Tyma, School of Communication
Todd Murphy and Adam Tyma discuss social media during the coronavirus pandemic.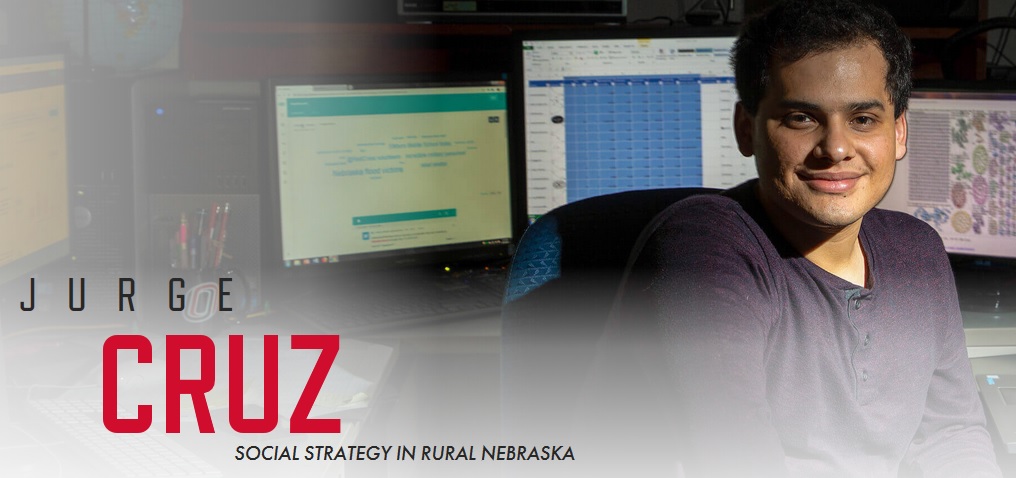 Who We Are
Dr. Nicky Bi
School of Communication
College of Communication, Fine Arts and Media

Areas of Research: Why and how people engage in electronic word-of-mouth communication on social networking sites. Specifically, her work explores message diffusion and its effects in social media.

Dr. Abby Bjornsen-Ramig
Department of Counseling
College of Education, Health, and Human Science

Areas of Research: Occupational Engagement, Career Development and Mentoring in College Students and Student Athletes, Wellness in Higher Education

Dr. Matt Germonprez
Department of Information Systems & Quantitative Analysis
College of Information Science & Technology

Areas of Research: Community Science, Engagement through Technology, Data Analytics, Open Source Communities

Dr. Lei Guo
School of Communication
College of Communication, Fine Arts and Media

Areas of Research: How journalism jobs have been challenged by social and digital changes and how they maintain their well-being and stay up to date with changes in the digital transformation. The influences of political news on audiences' attitudes toward the government and their political participation.

Dr. Jeremy Harris Lipschultz
School of Communication
College of Communication, Fine Arts and Media

Areas of Research: Social Media Communication, Social Media Measurement & Management, Media Law and Policy, Online Optimization, Media Organizations, Online Branding, Social Network Analysis

Dr. Jody Neathery-Castro
Department of Political Science
College of Arts and Sciences

Areas of Research: Social Media and Violent Radicalization, Political Conflict and Gender Inequality, Cultural Trade and the Global Economy

Dr. Roma Subramanian
School of Communication
College of Communication, Fine Arts and Media

Areas of Research: Health Communication

Dr. Adam Tyma
School of Communication
College of Communication, Fine Arts and Media

Areas of Research: Computer-Mediated Communication, Media Literacy, Online Communities, Cultural Studies, Technology and Pedagogy, Online Life, Community Training

Dr. Zhihao (Max) Yu
Assistant Professor, Marketing and Entrepreneurship
College of Business Administration

Areas of Research: Behavioral researcher studying digital marketing and personal selling

Diana Munoz, Lab Technician
School of Communication
College of Communication, Fine Arts and Media

Areas of Research: Social Media Marketing
UNO Social Media Lab Alumni
Texas Tech University Associate Professor, Sherice Gearhart
Vienna University of Economics and Business Assistant Professor, Magie Hall
West Texas A&M Assistant Professor, Ming Xie
Popagenda PR/Marketing Associate, Jurge Cruz-Alvarez
Research Applications
Real-Time Social Media Tracking
Social Media "Listening"
Social Media Presence Analysis
Social Media Geo-Location Analysis