Special Edition Maverick Minute: Coronavirus Preparedness with Shelly Schwedhelm and Jane Meza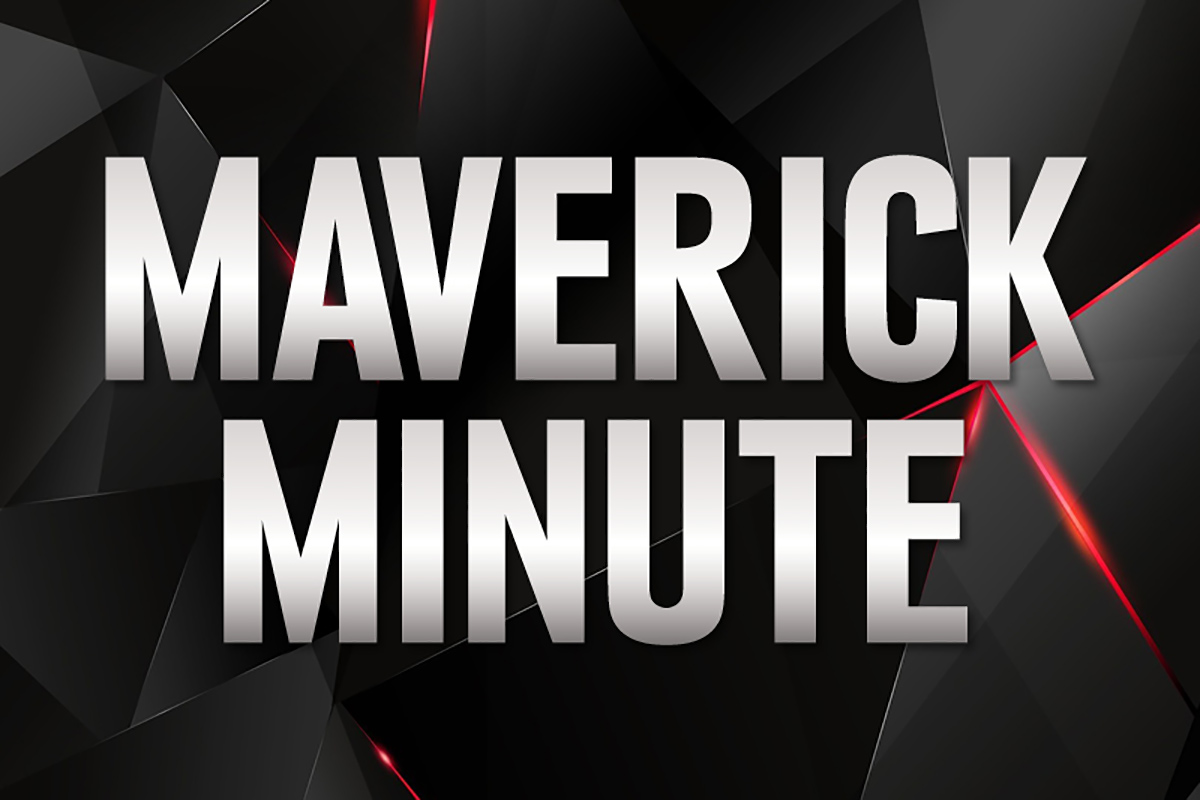 As novel coronavirus (COVID-19) continues to spread overseas, University of Nebraska at Omaha (UNO) and University of Nebraska Medical Center (UNMC) officials are hard at work keeping both communities healthy and informed at home and abroad.
Recently, Jane Meza, UNO and UNMC Associate Vice Chancellor for Global Engagement and International Programs, and Shelly Schwedhelm, Nebraska Medicine Executive Director of Emergency Management and Biopreparedness, joined Chancellor Jeffrey Gold, M.D., to answer crucial questions about coronavirus:
Resources
A Nebraska Medicine coronavirus Q&A and additional information about UNO's coronavirus preparedness and response are available online.
If you have traveled to China and returned on Friday, Jan. 24 or later, you are expected to self-quarantine in your home for 14 days beginning the day of your arrival and should not report to work or class without documented authorization from a licensed health care provider. NOTE: If 14 or more days have already passed since your return from China, please contact your personal healthcare provider for guidance.
If this applies to you, here are the steps you should take:

1. Register with your local county health department and follow instructions for symptom monitoring:
2. Notify us for accommodation information:
3. During self-quarantine, if you experience a fever or respiratory symptoms, contact your county health department for further instruction.



4. Receive authorization to return to work or class if you do not develop symptoms during your 14-day quarantine:
5. At the conclusion of the 14-day self-quarantine period, if you are symptom free and have the appropriate documentation from a licensed health care provider, you will be welcomed back to your usual position and accustomed duties.


UNO and UNMC are working closely with federal agencies to protect our community. Self-quarantine of those who have returned from China within 14 days is among the actions our organizations are taking to ensure safety.
Listen on SoundCloud
Listen to their full discussion on SoundCloud or read the transcript below.
Transcript
Chancellor Jeffrey P. Gold, M.D.:
Hello. I'm Jeff Gold. Thank you so much for joining us today. I've got two very special guests I'd like to introduce to you. The first is Shelly Schwedhelm. And Shelly, as you may know, is the executive director of emergency management and buyer preparedness for Nebraska Medicine. And Shelly, thanks so much for being with us. And of course directly next to me between us is Jane Meza. And Jane is our associate vice chancellor for global relations. And thank you so much for being with us. There are a lot of things that we could talk about, but the subject that we want to talk about today is what's going on with this coronavirus outbreak that we've all been reading about in China and other parts of the country. There are a small number of cases that are presently here in the United States. And not from a perspective necessarily of global preparedness, but what's the impact to our campuses?
Chancellor Jeffrey P. Gold, M.D.:
What are we, if we are at all concerned about it, what are the impact of some of the travel bans? And what would our students and faculty and staff want to know or need to know that is not contained in the newspaper and the evening news briefs that they get on a daily basis? So Jane, why don't we first start off and talk a little bit about travel bans and what that might mean to students and faculty. And what would our university family benefit from knowing about?
Jane Meza, Ph.D.:
I think the first thing to know is that if they have any questions at all, they can contact our office and we'll be happy to help. We have a lot of support for people that are traveling internationally. One of the things that we're thinking a lot right now about is our students who are getting ready for study abroad in the spring and in the summer. And so we're working closely with all of those groups as always. We have an extensive pre-departure preparation plan for them. We give them lots of training, not only for the students, but for their program leaders as well. As always, we have a lot of ways that we can support people as they travel internationally. It's really important to remember that all of our faculty and staff are covered by United Healthcare Global Insurance, which would cover them both for medical as well as any kind of evacuation event.
Jane Meza, Ph.D.:
So that really gives us a sense of security that we've got those measures in place should they be necessary, which of course is very rare. The other thing to mention is that anyone who is thinking about traveling internationally can as always check with our office. But United Healthcare Global has a lot of resources on their website, both about the current health situation, wherever they may be going, as well as geopolitical information and just helpful travel tips. So that's always a great option for people to check that website before they travel.
Jane Meza, Ph.D.:
And students are also eligible for United Healthcare Global Insurance for a small daily rate. And they can contact us for information about that.
Chancellor Jeffrey P. Gold, M.D.:
Very useful. So Shelly, we're talking about a lot more than just travel to China now. Right? I understand there are what, 28 countries in addition to China. And maybe you could give our audience a little perspective that this is not just about what's going on in Wuhan, but it's really become quite global.
Shelly
Schwedhelm
:
Right. And I think we talk about the speed of travel a lot these days. And in infectious disease, that means you can be anywhere in just a few hours. So everyone really needs to be prepared. And I think there's a lot we don't know about this virus yet. And I think being here and not on the front line in China gives us the opportunity to really develop a plan and prepare. And as you mentioned in the opening, influenza season is still really significant here in the Midwest and in the US. So all the basic things that you would do for that apply. So washing your hands, social distancing. So staying away from people who you know may be ill, and if you're ill and a student, staying home.
Chancellor Jeffrey P. Gold, M.D.:
So I was just reading recently that this year it's anticipated there'll be 300,000 cases of confirmed influenza in the United States, and tragically somewhere between 15,000 and 25,000 people will die of that. It puts all of this coronavirus concerns into a context. And so, how effective is the flu vaccine this year?
Shelly
Schwedhelm
:
I think we've seen anywhere from 60 to 80% is the statistic.
Chancellor Jeffrey P. Gold, M.D.:
So a relatively good year.
Shelly
Schwedhelm
:
A relatively good year. And I think this year has been particularly hard on people. But what we have seen is those who have gotten vaccinated have had a much milder case. So there's still time. Go get your flu vaccine if you haven't already. So that would be our best advice.
Chancellor Jeffrey P. Gold, M.D.:
And that's a really important thing. Because just talking about the med center for a second, I know we have an endless stream of people in the emergency department every day and every night who are coming in with the flu or thinking they have the flu. And that produces some confusion, particularly if they've had some international travel, about is it the flu or is it something else? Maybe you could speak to that.
Shelly
Schwedhelm
:
Yes. And we also have our screening symptom and travel screening available in our student health center clinics here at UNO as well as UNMC and UNL in Lincoln. So what we simply do is when you present for care, we ask you if you have a fever, rash or cough today. If the answer is yes, we ask you to put on a mask. So that stops the spread of influenza and other infectious diseases. And then we ask your travel questions. So have you or anybody you've lived with or been around traveled in the last month? So that helps us then start to discern whether they've been abroad and where they've been, etc.
Chancellor Jeffrey P. Gold, M.D.:
So Jane, what advice are we giving students now or faculty that are coming back to the country who've had international travel? Because I know UNO and the med center are very international campuses. We have students from all over the world. We have faculty members who have research collaboration and educational relationships all over the world. And we certainly don't want to stop that.
Jane Meza, Ph.D.:
Absolutely. We want to continue to support global engagement and international partnerships. And so we follow the CDC guidelines as well as the Douglas County Health Department guidelines. So right now there's guidelines in place for anyone returning from China. Other than that, we are monitoring the situation carefully. We also have the ability to monitor people who are currently abroad through Concur. So should that situation change, we can advise them on if there would be any precautions to take when they return. But right now, we closely follow CDC and Douglas County Health Department guidelines.
Chancellor Jeffrey P. Gold, M.D.:
And I understand that both the med center and here at UNO as well, that we've been in contact with, I believe, the overwhelming majority of our students who are abroad, as well as faculty members who either are abroad or are planning. And that gets me to this so-called Executive Memorandum number 25, which we all know and love. But maybe our audience would like just a little bit of a synopsis of what that is all about.
Jane Meza, Ph.D.:
So Executive Memorandum 25 says that-
Chancellor Jeffrey P. Gold, M.D.:
And that's a University of Nebraska Presidential Executive Memorandum, right?
Jane Meza, Ph.D.:
Yes. So that says that all faculty, students and staff may not travel to any country that has a CDC level three health warning without specific permission from the campus, which would be you, Dr. Gold, as well as central administration. We could potentially travel, but we would have to have a very careful plan in place for the safety of that traveler.
Chancellor Jeffrey P. Gold, M.D.:
And so give us an example. For instance, is China now a CDC level three or is it just Hubei province or more broadly?
Jane Meza, Ph.D.:
All of China is level three CDC travel warning, which means right now we are not recommending any travel to China for students, faculty and staff.
Chancellor Jeffrey P. Gold, M.D.:
Or if it was planned it would have to go through your office, then to me. And then I would go to the central administration and say these are the extenuating circumstances. And are there other parts of the world right now that would fall into that category that have changed recently, or is it otherwise pretty stable? When I'm really looking for is derivative to the coronavirus issues.
Shelly
Schwedhelm
:
The Ebola virus disease would also have a level three alert in the Democratic Republic of the Congo.
Chancellor Jeffrey P. Gold, M.D.:
Sure. But that's been in place for a long time.
Shelly
Schwedhelm
:
It has.
Chancellor Jeffrey P. Gold, M.D.:
And as our audience might be interested to know, is we have faculty members and staff that do go back and forth to that part of the world all the time and are helping deal with some of the, again, very tragic consequences of the Ebola virus, which is not a coronavirus, right? It's a very different type of virus. It falls into the category of hemorrhagic fevers, which is much more rare and much more limited but much more medically concerning. So if a student has got something planned in the way of travel, it sounds like, or a faculty member for that matter, it would probably be best to double check with our travel office and with your office as well, to just be sure that there are no limitations or restrictions, because other international experiences are available as well.
Chancellor Jeffrey P. Gold, M.D.:
And what about broader campus planning? And I just wanted to touch on this and that right now the number of coronavirus cases in the US are small and they're localized to certain pockets in the country. But were that to become broader, and what if there were cases, if a student or a staff member were to be diagnosed as a result of either foreign travel, or... I read just last night that a taxi driver in Japan was recently diagnosed with coronavirus who had no international travel. So this gentleman must have come into contact with somebody whose ride that he provided. And so I understand that we've got organizational structures in place to look at what would happen if the numbers were to change and particularly if it were to affect our community.
Shelly
Schwedhelm
:
I can speak to the UNMC campus and some connection with UNO as well. We've had a robust pandemic plan for many years, and just recently dusted it off about eight months ago actually. And the academic and research mission-
Chancellor Jeffrey P. Gold, M.D.:
Hopefully there wasn't too much dust, right?
Shelly
Schwedhelm
:
Right. We had a lot of learnings in 2009 with H1N1 and then we just... Actually the worrisome virus that we were worried about was H7N9, which now then we shifted obviously to this novel coronavirus. But we really worked hard with the entire campus to focus on not just a hospital surge and inventory and planning for staffing, but also to really reach out and connect with our academic partners to work through the education strategies and research strategies. A lot of those things need to be maintained. So how do we do that in a period of time where we want a social distance and look at creative ways to do that. So we have had one meeting with UNL about pandemic planning as well. So lots going on in that regard.
Chancellor Jeffrey P. Gold, M.D.:
We're talking a good deal about academic completion, about we have tons of campus events on both campuses, everything from athletic events to performances to lectures, visiting professors and things of that nature. And if we needed to become more aware of social distancing, we'd have to rethink some of that, and be sure that we had technology in place. Particularly, one of the biggest concerns is to be sure that our students can complete and stay focused on their academic journey if for some reason we need to change that due to social distancing.
Jane Meza, Ph.D.:
Yeah, I think that's a good point. Just to emphasize that the coronavirus gives us an opportunity to look at our emergency preparedness plans with the goal of making sure as best we can, that we minimize the impact on our students and our faculty.
Chancellor Jeffrey P. Gold, M.D.:
And that's always the goal. Safety is goal one.
Jane Meza, Ph.D.:
Correct.
Chancellor Jeffrey P. Gold, M.D.:
I want to just take this opportunity to thank both of you for the incredible collaboration that's occurred. I know that we work very closely with our federal partners, with the state, with the county, with the city. And we're working very closely with the academic communities in both UNO and UNMC. And we may reconvene this little discussion at a later time in the future, depending upon how things go. But I hope that this serves to reassure the community, the academic community, that we're working very hard in terms of preparation, but also in terms of response. And that there's incredible amount of qualified individuals who know what's going on and that we're on it. So thank you very much.
Jane Meza, Ph.D.:
Thank you.
Chancellor Jeffrey P. Gold, M.D.:
And thank you very much for being with us today.
About the University of Nebraska at Omaha
Located in one of America's best cities to live, work and learn, the University of Nebraska at Omaha (UNO) is Nebraska's premier metropolitan university. With more than 15,000 students enrolled in 200-plus programs of study, UNO is recognized nationally for its online education, graduate education, military friendliness and community engagement efforts. Founded in 1908, UNO has served learners of all backgrounds for more than 100 years and is dedicated to another century of excellence both in the classroom and in the community.
Follow UNO on Facebook, Twitter (X), Instagram, TikTok, LinkedIn, and YouTube.