How You Can Support Climate Justice
The Office of Sustainability is providing tips on how you can support climate justice and make an impact in your community.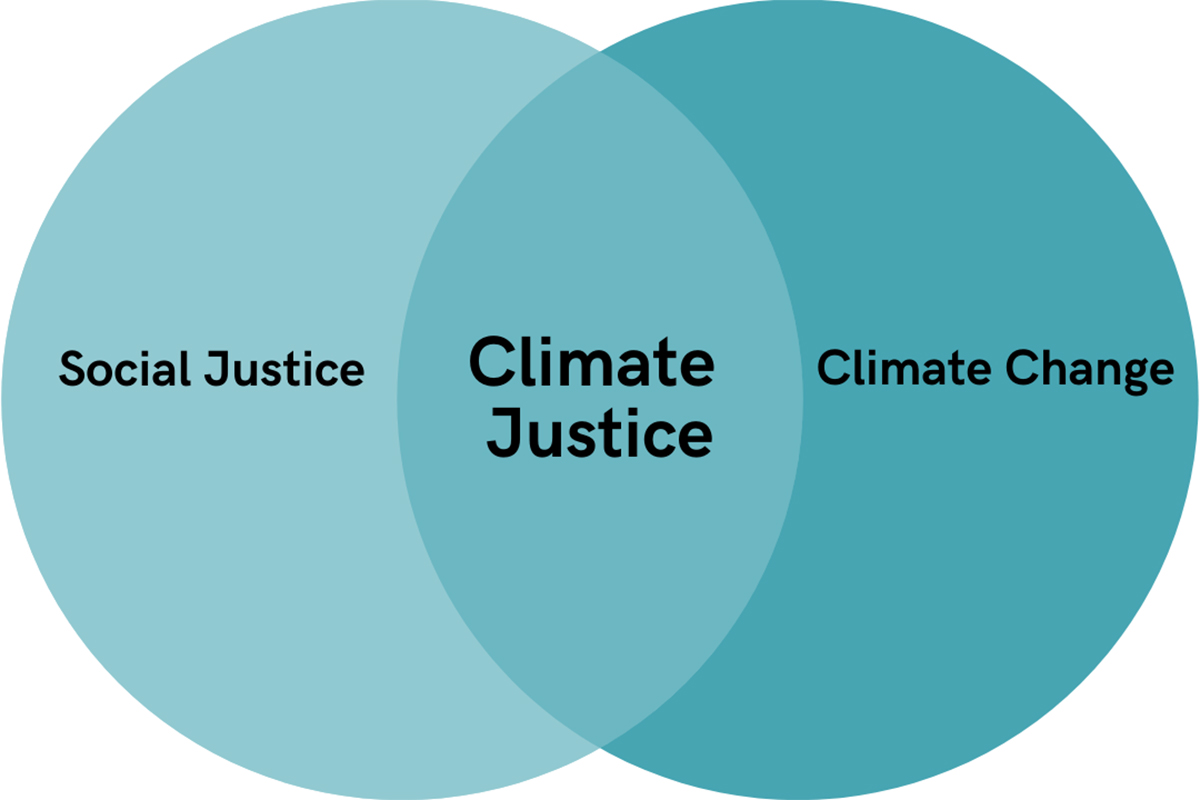 Climate and environmental impacts have disproportionately effected communities of color in the United States and across the globe. As the climate continues to change under current global practices, these impacts will become more severe and the disparity of impact on vulnerable communities will be significant.
Globally and locally, environmental and climate issues impacting our most vulnerable communities include
hunger
, access to
clean water
,
rises in sea levels
,
pollution
,
soil health
and others.
Former Ireland president and climate justice activist Mary Robinson says that "climate justice insists on a shift from a discourse on greenhouse gases and melting ice caps into a civil rights movement with the people and communities most vulnerable to climate impacts at its heart".

What Can You Do?

Educate Yourself On A Particular Movement
Before you get involved in any movement, make sure you understand what the cause is and what it is trying to achieve. After getting the basic information online, visit the Criss Library - or any local library - to read books with more in-depth analysis of the movement and their issue areas.

Listen More
Always be courteous and open to hearing what others think and feel. While you may not agree on everything, debating issues in a calm and non-aggressive fashion can be an eye-opening learning experience for everyone.

Work On Your Own Habits and Beliefs
Before engaging others to change their words or actions, make sure you are doing your best not to contribute to the problem. You have to first unlearn bad habits and behavior yourself before you encourage others to be better. Always lead by example.

Spread the Word
Become active in spreading empowering and factual information - either through word of mouth to friends and loved ones, social media, or conversations with acquaintances at work or school. Vote for candidates that support the causes that you support and encourage others the make their voices heard.

Volunteer
Volunteering your time not only helps organizations that are in need but it gives you a new appreciation for all that you have and empowers you to do more. UNO's Office of Civic and Social Responsibility offers a number of volunteer opportunities and resources:
UNOServe newsletter provides volunteer opportunities on campus and in the community.

60 Minutes of Service is an opportunity to serve a local nonprofit and discover how you can make a difference. (Occurs the first Wednesday of the month - while classes are in session)

UNO sponsors Signature Service Days throughout the year to give volunteers a chance to engage in service projects around the community. (The next Signature Service Day event is Seven Days of Service over Spring Break).
About the University of Nebraska at Omaha
Located in one of America's best cities to live, work and learn, the University of Nebraska at Omaha (UNO) is Nebraska's premier metropolitan university. With more than 15,000 students enrolled in 200-plus programs of study, UNO is recognized nationally for its online education, graduate education, military friendliness and community engagement efforts. Founded in 1908, UNO has served learners of all backgrounds for more than 100 years and is dedicated to another century of excellence both in the classroom and in the community.
Follow UNO on Facebook, Twitter (X), Instagram, TikTok, LinkedIn, and YouTube.