Growing community through service.

Sign up for our email list to get information on upcoming service events on campus and in the community on the second and fourth Tuesday of the month. 
Looking for volunteers? We'll happily post service opportunities. We can help your organization recruit volunteers for special events, ongoing service opportunities, or to assist with your service projects.
View this month's volunteer opportunities 
---
60 Minutes of Service
First Wednesday of the month (while classes are in session)
12 P.M.
Community Engagement Center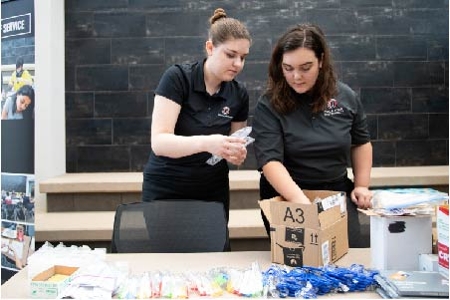 Come serve a local nonprofit organization and learn how you can make a difference on the first Wednesday of the month from 12 P.M. to 1 P.M. at UNO CEC. 
Volunteers learn all about a local nonprofit from each organization's staff members and complete a fun and meaningful service project. From ending poverty to helping find clean water and everything in between, each month will be a new opportunity to learn about our local nonprofits.