October Symposium to Help Faculty, Staff Support First-Generation Students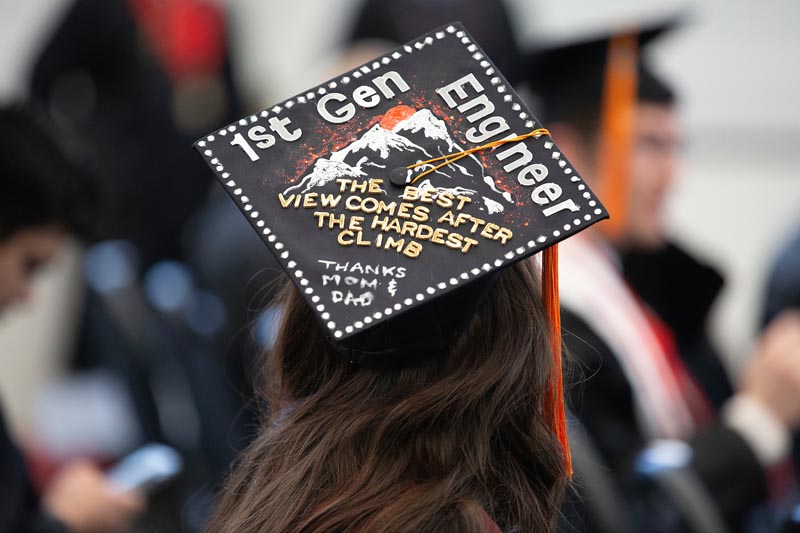 More than one third of UNO's student population are on track to be the first in their family to earn a college degree. An October symposium looks to help arm faculty and staff with more resources to help these students achieve their goals.
A campuswide initiative to recognize and support first-generation students at the University of Nebraska at Omaha will launch this October thanks to funding from the University of Nebraska President's Office.
The First-Gen Mavs Faculty/Staff Symposium, which will bring together faculty and staff to share best practices, raise awareness and increase retention efforts specifically for first-generation students at UNO, is the recipient of a Spring 2019 Inclusive Excellence Development Grant. The program awards eight grants of up to $3,000 for each recipient twice per year.
"Inclusive excellence requires us to be proactive in building a university community that is welcoming, safe and open to all. It's important that we invest in this work and take time to celebrate our successes," said Stancia Whitcomb Jenkins, associate to the president and assistant vice president for diversity, access and inclusion.
---
---
The First-Gen Mavs Faculty/Staff Symposium was developed by representatives from UNO's First-Gen Guild, featuring members from UNO's Office of Academic Affairs, Division of Student Success, Thompson Learning Community, Multicultural Affairs, Success Academy, Service Learning Academy, Goodrich Scholarship Program and TRIO Project Achieve.
Dusten Crichton, director of the Thompson Learning Community, says that the symposium is the first in a long-term, sustained effort by the First-Gen Guild to ensure that first-generation students, which account for more than a third of UNO's 15,000-plus student body, have the resources they need to achieve their education goals.
"We want to make sure our campus recognizes - and celebrates - that this group of students are experiencing something completely new for both them and their family," Crichton, who was a first generation student himself. "Sometimes what stops a student from completing their degree has more to do with a lack of understanding than it does with their abilities or commitment."
The planned Symposium will focus on support efforts already happening on campus, which include dedicated learning communities for first-generation students, academic support centers, and pipeline programs, as well as future goals and initiatives. Earlier this year, UNO Chancellor Jeffrey P. Gold, M.D., launched the "Completion Imperative," a campuswide commitment to graduating every student who enrolls at UNO.
Additional details about the Symposium are forthcoming and will be shared later this summer.


---

First Generation Student Success at UNO
In Fall 2018, 37.4 percent of new first-year students were first-generation and 43 percent of transfer students were first-generation. Each year, students attend UNO as the first in their families to set foot on a college campus - making their ultimate successes all that more impressive:
Sandra Jones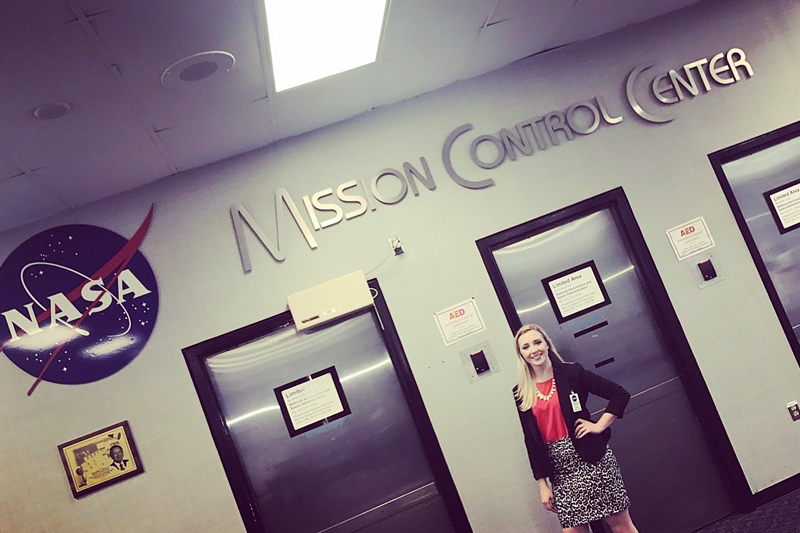 Pursuing a college education was something that Sandra Jones, a first-genertion student from Imperial, Nebraska, always knew would be a way forward to a better future. Today, the sky is truly the limit as Jones begins her career as a public affairs specialist for NASA. It is an opportunity sparked by discovering STEM Education through the UNO STEM Ecosystem - and an internship with the NASA Pathways Program.
"After getting a taste of what NASA does as an intern, how fulfilled the work made me, and the impact it has, I knew that I wanted to apply to the Pathways Program to have a chance at working here for the rest of my life."

Dany Ventura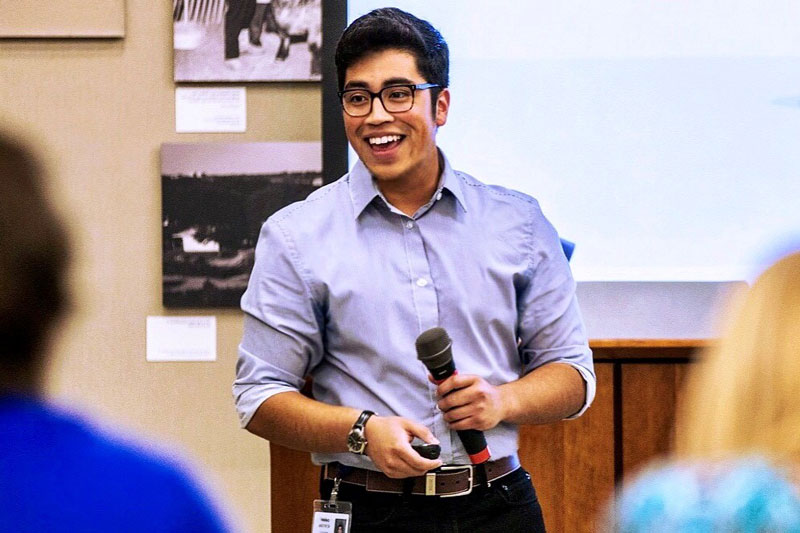 Spending most of his life in Dodge and Fremont, Nebraska, Danny Ventura knew he wanted to attend UNO. Through UNO's College of Business Administration, Ventura heard about First National Bank's management trainee program, which is designed to develop the firm's future leaders. Before college, Ventura didn't know what an internship was. Fast forward a few years, Ventura became the first in his family to earn a degree in May 2018 and has even represented First National Bank at UNO career fairs talking to his recent peers on how to pursue their dream careers.
"CBA has been a place for me to meet everybody, a place to get to work, a place to find internships. I will always be grateful to this university."

Marquisha Spencer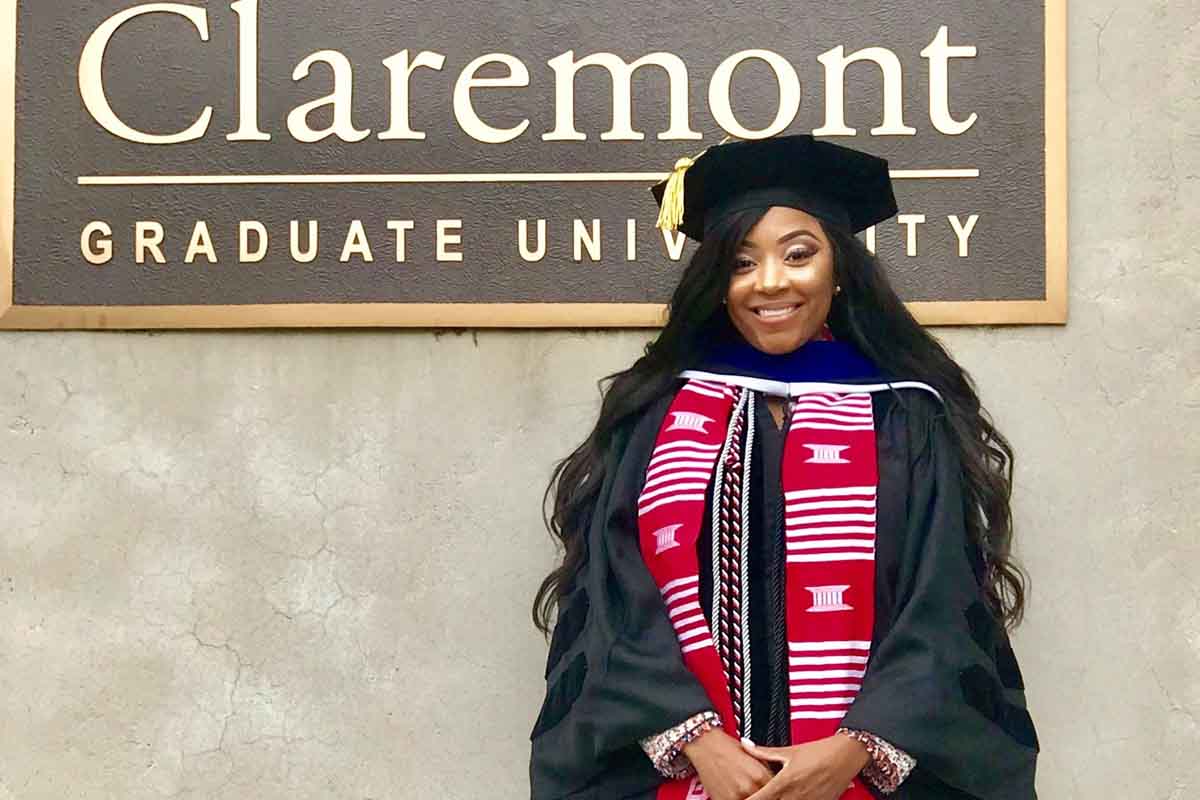 A little over a decade ago, Marquisha Spencer was set to travel to Chicago to begin her undergraduate career as the first in her family to attend college on a full-ride scholarship; then, life happened and she found out that she was pregnant. Her parents insisted that she stay in Omaha to have the support she needed to pursue her degree. While attending UNO, Spencer became one of the first members of the Thompson Learning Community, established by the Susan T. Buffett Scholarship, which provides support for at-need students.
Spencer went on to earn an undergraduate and graduate degree from UNO before earning a doctorate from Claremont Graduate University in California. Today, Spencer is assistant dean for academic resources and services at Scripps College in Claremont, helping a new generation of students pursue higher education.
"As a first-generation college student I didn't know where to find what I needed. Many times I didn't know what I needed. [The Thompson Learning Community] made it possible for a first-generation, low-income student to see the possibilities of college success."
About the University of Nebraska at Omaha
Located in one of America's best cities to live, work and learn, the University of Nebraska at Omaha (UNO) is Nebraska's premier metropolitan university. With more than 15,000 students enrolled in 200-plus programs of study, UNO is recognized nationally for its online education, graduate education, military friendliness and community engagement efforts. Founded in 1908, UNO has served learners of all backgrounds for more than 100 years and is dedicated to another century of excellence both in the classroom and in the community.
Follow UNO on Facebook, Twitter (X), Instagram, TikTok, LinkedIn, and YouTube.