UNO Shuttle Tracking App Goes Live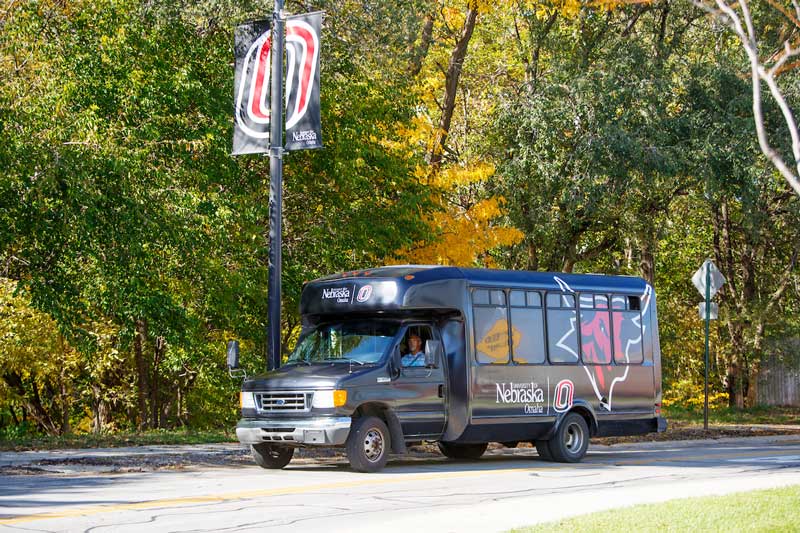 The new UNO Shuttle Tracker app can be found on the Apple Store, Google Play and online
UNO Parking Services has launched a brand new shuttle tracking app.
Beginning Aug. 20, anyone with access to a smart phone, tablet or computer will be able to digitally track active UNO shuttles along routes and determine when those shuttles will arrive at, or depart from, their destinations.
The app, which is available on the Apple Store and Google Play Store, as well as on the mobile site unomaha.ridesystems.net, is developed by Ride Systems, Inc., whose clients include hundreds of clients across government, business, education and transportation industries. Shuttle Tracking is one of several official apps and tools available to UNO, including the new UNOmaha App, which will include the shuttle tracking feature.
Other features will allow users to select their desired route or view all active routes; determine the next two stops each shuttle will make and when they will arrive; receive up-to-the-minute updates that impact shuttle or parking services; and utilize an option for feedback where users can report any issues they experience to UNO Parking and Transit Services.
Additionally, because wait times feel longer than they actually are, the addition of the app will not only empower riders, but provide analytics that can help Parking Services make any adjustments to improve service.
"This is something students have been asking for and we really think it will enhance our rider experience," explained Vanessa Rath, director of UNO Parking and Transit Services. "Not only will it allow for more engagement, but it will allow us to respond faster to concerns and communicate important information more quickly to campus."
All members of the Maverick community are encouraged to download the app or utilize the mobile site as the new semester starts. Rath also reminds everyone to give themselves extra time in getting to and across campus.
"Our highest traffic all year occurs during those first few weeks of the semester and increased volume may mean longer wait times," she said. "We just ask that people be patient and adjust their schedules accordingly to allow themselves that extra time."
For a full list of parking updates for the Fall 2018 semester, as well as a map of UNO's four main shuttle routes, visit parking.unomaha.edu.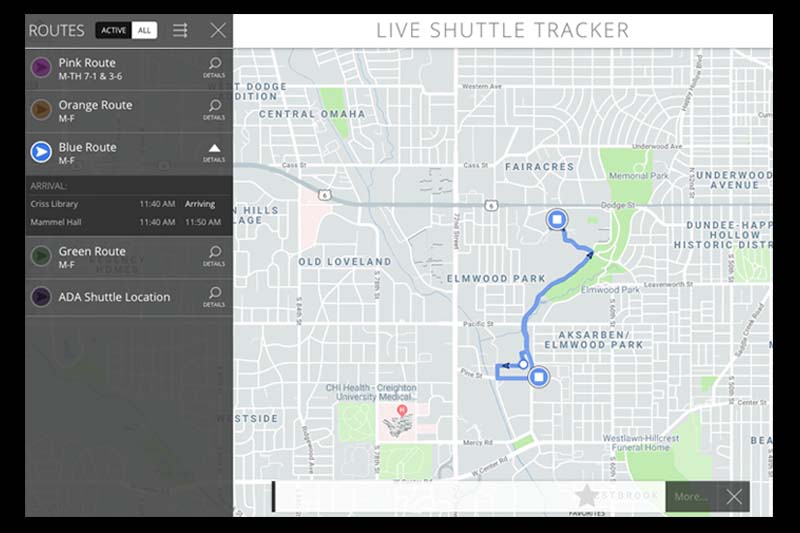 About the University of Nebraska at Omaha
Located in one of America's best cities to live, work and learn, the University of Nebraska at Omaha (UNO) is Nebraska's premier metropolitan university. With more than 15,000 students enrolled in 200-plus programs of study, UNO is recognized nationally for its online education, graduate education, military friendliness and community engagement efforts. Founded in 1908, UNO has served learners of all backgrounds for more than 100 years and is dedicated to another century of excellence both in the classroom and in the community.
Follow UNO on Facebook, Twitter, Instagram, TikTok, LinkedIn, and YouTube.