Higher Learning Commission Reaffirms Accreditation of UNO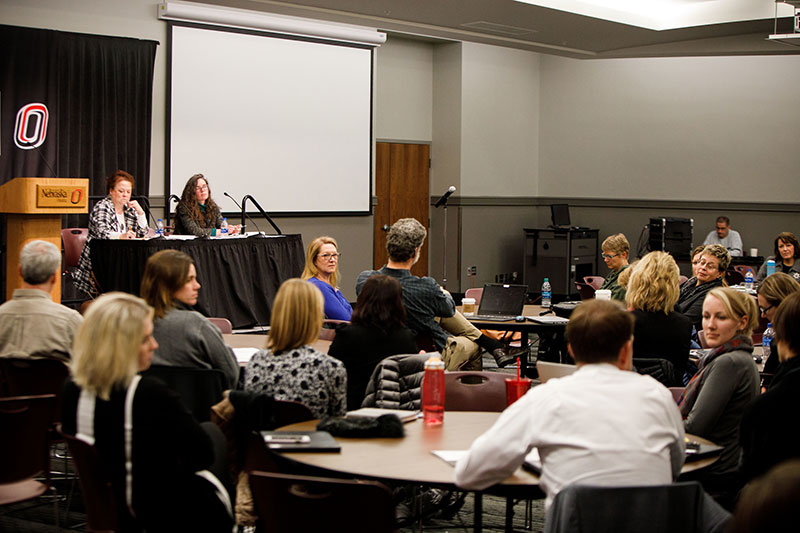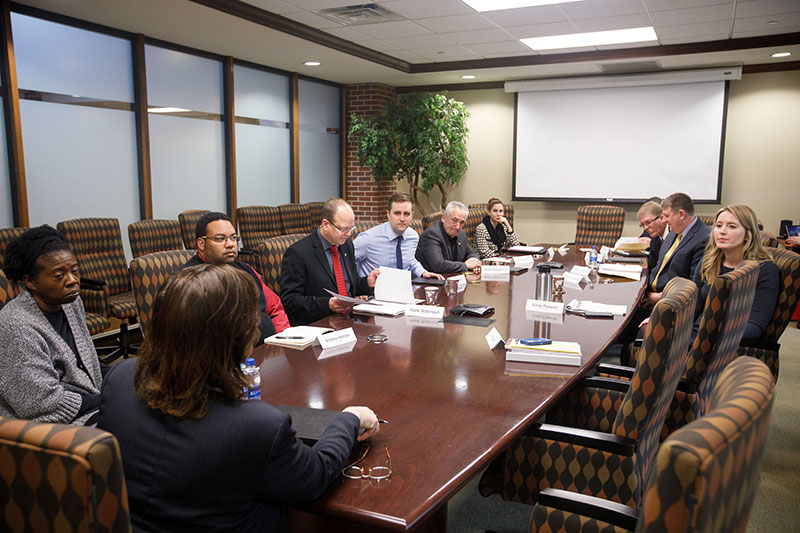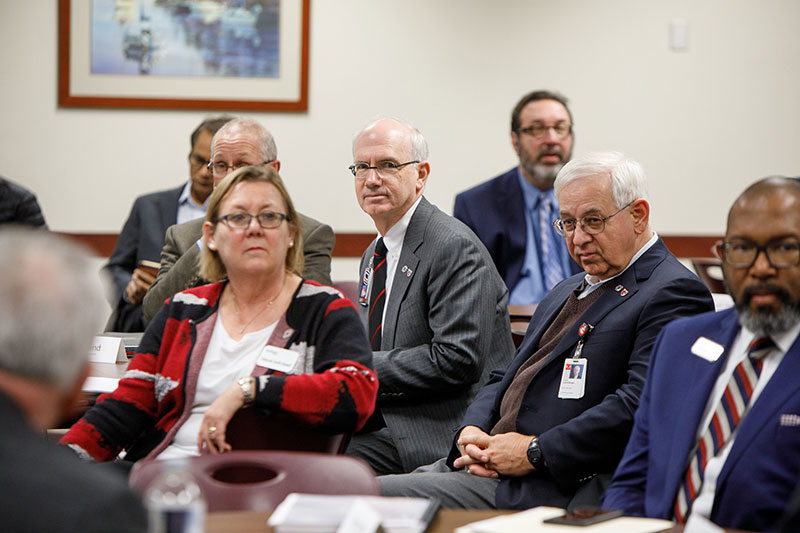 The Higher Learning Commission (HLC) has officially reaffirmed its accreditation of the University of Nebraska at Omaha. Chancellor Gold received the confirmation letter last week and it became effective July 31, 2018.
The official communication comes after months of preparation, a comprehensive report submitted to HLC, as well as a successful site visit in March 2018. Jill Russell, Assistant to the Senior Vice Chancellor for Accreditation and Special Projects, thanked the UNO community for its monumental support.
"Thank you so much to everyone that helped leading up to, during the site visit and with follow-up work in our bid for reaccreditation," Russell said. "From the many meetings, to collecting, gathering and submitting assessment data, to the work during the site visit, we can't thank you enough."
Russell, said however, the work continues on, as UNO maintains its commitment to ongoing improvement through the Continuous Quality Improvement model.
UNO will now transition from the AQIP Pathway to Open Pathway with HLC. The University of Nebraska at Kearney, -Lincoln, and the Medical Center all work under the Open Pathway model, which will now serve UNO. This will also mean another comprehensive report in four years time, and future quality initiative projects, Russell said.
"I have not seen a team accreditation report, or most recently the full HLC report, that is this free from citations and monitoring requirements in my time in higher education," Chancellor Gold said. "Not only should the entire UNO family of Faculty, staff and students be proud of your efforts, but we should also continue this momentum by dedicating ourselves to future continuous quality improvement.
Our prospective students, the public, and elected officials expect this quality assurance. The importance of this reaccreditation and future accreditation efforts will be critical to our continued growth and trajectory of our fine university. In addition, we owe a great deal to Ms. Russell's organizational skills and deep knowledge of the HLC processes. Please join me in thanking her and all those in leadership positions who communicated the true excellence of UNO."
HLC is one of six regional accrediting organizations for degree-granting post-secondary institutions in the United States. It serves as the accrediting body for higher education in 19 states ranging from Arizona to Wyoming and from Indiana to Colorado. The University of Nebraska Omaha has been accredited continuously by HLC (and its forerunner, the North Central Association) since 1939.