A Message from Chancellor Gold
Chancellor Gold offers his thanks for the UNO community's support during the recent accreditation site visit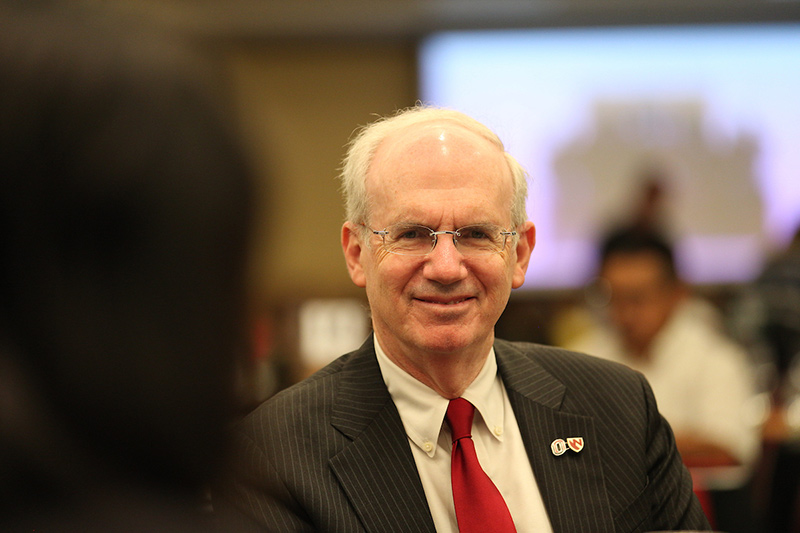 Dear UNO Community:
Thank you so much for making time during your busy schedule to prepare for the visit with the Higher Learning Commission Survey Team here at the University of Nebraska at Omaha. I very much appreciate all of your dedication, preparation and your willingness to visit with the survey team to convey the academic excellence and the importance of this campus to the University system.
Based on our debriefing conversation, it sounds like this was a spectacularly successful visit and has set the stage for the excellence that UNO exemplifies to this representative team of our accrediting body, the Higher Learning Commission. The survey team members appeared to be very well prepared, highly experienced and intensely focused on learning about the UNO community. It will be several weeks before the final survey reports are completed and the final accreditation status determined for our campus.
As you no doubt know, we are extremely proud of the University of Nebraska at Omaha programs, our dedication to the community and the continued momentum that is ongoing here on campus. We are also very grateful for all of the hard work and dedication of those who prepared for this survey visit, developed the supporting documentation and made the HLC survey team feel so welcome.
Our ability to convey our enthusiasm, to be self-reflective in our own journey of excellence and our dedication to learning from the accreditation process stands us well, as we move through this journey together.
Thank you again for your hard work and commitment, and… Go MAVS!!
With warmest and personal regards,
Jeffrey P. Gold, M.D.
Chancellor