Service Learning Seminar Empowers Educators, Community Groups
More than 500 participants from across the country have come to UNO to help leverage education to meet public needs
published: 2018/07/19
contact: Charley Steed - University Communications
phone: 402.554.2129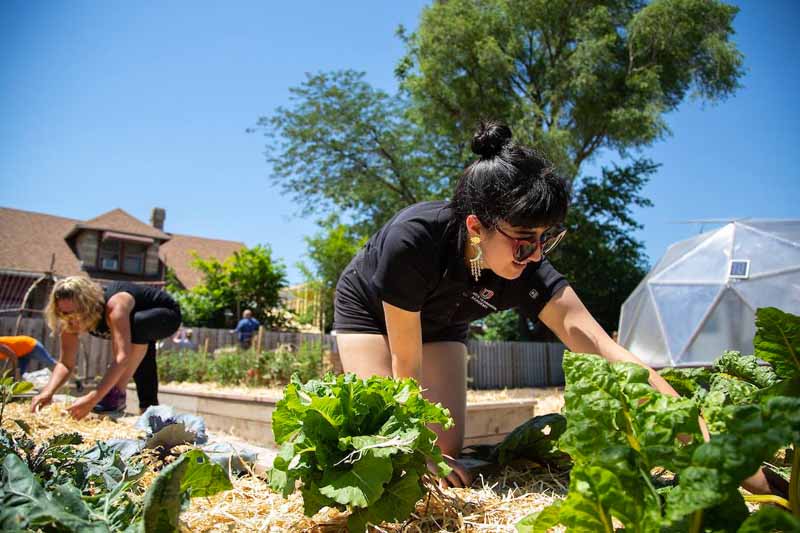 For four days every summer, UNO faculty, staff and students join Pre-K-through-12 educators and community leaders from across the metro area to uncover new ways to weave together civic engagement with learning objectives across a wide spectrum of subjects, grades and mission statements.
Hosted by the Service Learning Academy, UNO's annual Service Learning Seminar has hosted hundreds of individuals, from Ralston to Bennington to Council Bluffs, providing them an opportunity to learn how to use service learning in their classrooms and build connections with area community partners in order to create unique learning experiences that also meet community needs.
"It's really special to have these groups all in one space during that deep dive because the way we're able to innovate and collaborate by just being in each other's space and exploring what gets us excited about teaching, our students and the community is really unique," explains Julie Dierberger, M.A., Paul Sather Distinguished Director of the Service Learning Academy at UNO.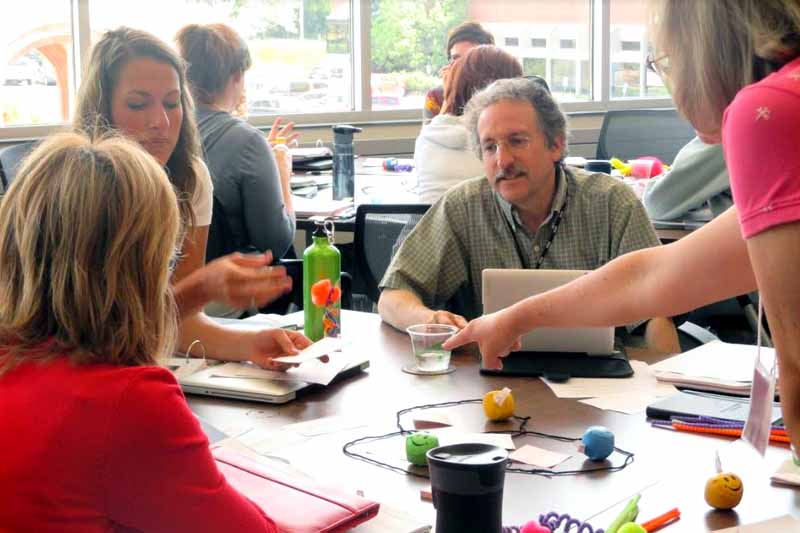 "I think everyone really enjoyed the experience and they were able to put themselves in the shoes of a student who would be participating in a service learning project in their classes," says LaTrina Parker, Ph.D., UNO's P-16 Initiative coordinator. "They not only did service for an organization, but they learned about that organization and then, afterwards, reflected on that experience and connected it back to the overall theme of service learning."
One participant was Peter Mamula, director of Millard South High School's Air Force Junior ROTC program. He joined other educators, including UNO faculty, in helping provide landscaping services for the Union for Contemporary Art, which provides direct support to local artists who look to inspire positive social change in North Omaha.
"We are building citizens of character [in the Air Force Junior ROTC]," he explains. "I want them to learn what it means to not only serve the community, but why we are doing it."
Each semester, dozens of UNO professors, like Laura Alexander, Ph.D., work with UNO's Service Learning Academy to identify opportunities where their students can educate the next generation while also giving back to the community.
"Not only do I think students learn better outside the classroom, in my case, but a lot of students really care about these human stories and finding ways they can help others," says Alexander, an assistant professor of religious studies and Goldstein Family community chair in human rights. "Service learning gives students the opportunity to be reflective and learn about how they can make a difference."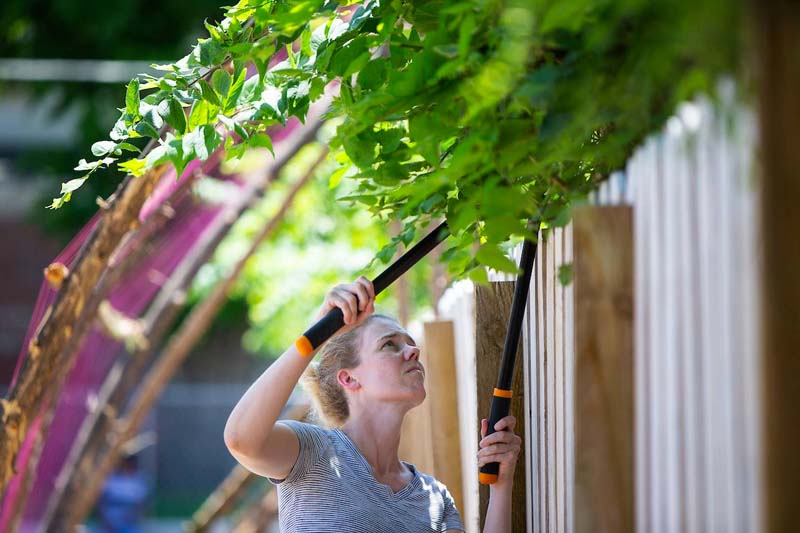 Dierberger says that each year brings new topics and new opportunities for collaboration. This year, many proposed projects focused on supporting refugee communities and incorporating lessons on civics and what it means to be an engaged citizen. However, the impact of the seminar is not limited to just one four-day session; the opportunities stretch far into the future.
"Once we teach a teacher or faculty member how to do this work, the ripple effect is significant because they have students coming into their classrooms all the time," Dierberger says. "Now that they're trained, they are ready to fly out of the nest and instill the same lessons in the next generation, which in turn teaches the next generation and makes our communities that much stronger."
About the University of Nebraska at Omaha
Located in one of America's best cities to live, work and learn, the University of Nebraska at Omaha (UNO) is Nebraska's premier metropolitan university. With more than 15,000 students enrolled in 200-plus programs of study, UNO is recognized nationally for its online education, graduate education, military friendliness and community engagement efforts. Founded in 1908, UNO has served learners of all backgrounds for more than 100 years and is dedicated to another century of excellence both in the classroom and in the community.
Follow UNO on Facebook, Twitter, Instagram, TikTok, LinkedIn, and YouTube. 
Contact Us
If you have a story idea, news tip, or other question, please email the UNO News team at unonews@unomaha.edu.